Accountant Interests
03/03/2020
The Importance of Having APL Insurance
By Harry J. Lew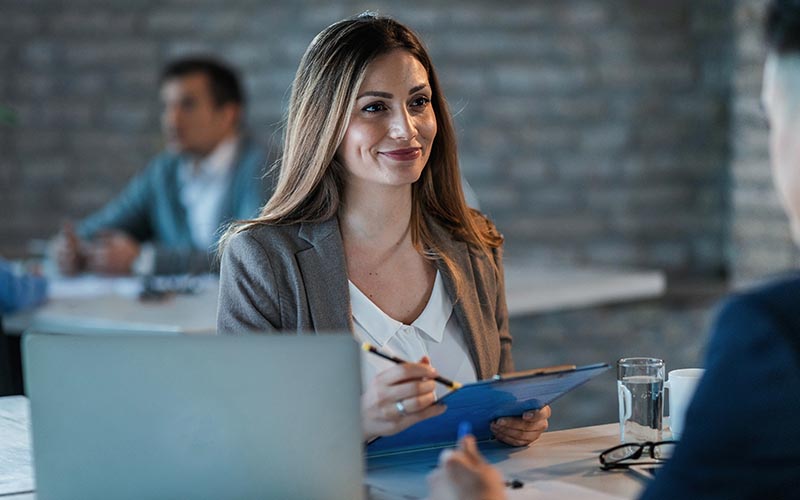 Accountants are at constant risk of being sued for malpractice. Whether you're an accountant, CPA, bookkeeper, or tax preparer, having liability insurance is an essential risk-mitigation strategy.
When it comes to malpractice lawsuits against accountants and related professionals, the mega-firms get all the "glory." For instance, the lawsuit over PricewaterhouseCoopers' (PwC) role in the 2009 failure of Alabama's Colonial Bank is legendary. The firm agreed in 2019 to pay a $335 million fine for its alleged botched Colonial audits, making it one of the largest accounting malpractice settlements in U.S. history.
However, for every malpractice lawsuit against accounting giants, thousands more target small to medium-sized firms. The case against Davidson Collins, LLC, in Macon, Georgia is typical. Ensnared in a dispute with the owners of several Louisiana wastewater treatment firms, the accounting practice got hit with a $1.35 million judgment for not accurately keeping track of the wastewater firms' assets, debts, revenues, and capital expenditures. Davidson Collins' mistakes led the wastewater firms to make inaccurate state filings, which, in turn, resulted in the state pulling the bond they needed to do business. The firms' owner eventually had to file for bankruptcy.
These two cases illustrate why it's important for accounting professionals of all sizes to have professional liability insurance. This guidance also applies to accounting-related professionals such as tax preparers and bookkeepers. In today's litigious environment, it's unwise not to be fully insured, especially when your business and personal assets are at stake, not to mention your reputation.
Accountant's professional liability insurance defined
What is Accountant's Professional Liability insurance? It's a form of insurance that protects you against the legal costs of being sued for malpractice. It provides funds to hire an attorney to defend you as well as to pay for court-imposed financial judgments or settlements. Not only does professional liability insurance protect you when you make a mistake or forget to do something important, but it also pays to have an attorney argue for the dismissal of frivolous lawsuits.
Given the importance of having malpractice protection, accountants view professional liability insurance as one of the most important policies they can buy, second only to general liability insurance.
It's crucial to purchase malpractice coverage. Why? Because your legal exposures are inherent in long-standing common law, as well as in statutory law. Liability grounded in common law goes back hundreds of years and imposes responsibility for client financial losses due to an accountant's breach of contract, negligence, or fraud.  Statutory liability arises from an accountant's violation of federal statutes such as the Securities Act of 1933, the Securities Exchange Act of 1934, the Racketeer Influenced and Corrupt Organizations Act (RICO) and state-level securities laws. A common scenario is when a plaintiff using an accountant's financial statement suffers a financial loss because the statement was misleading and the entity relied on that statement. Again, securities law is so well developed and based on decades of case law that accountants who violate it may face substantial legal jeopardy.
Protection against legal liabilities grounded in common and statutory law is not the only reason for accountants to have professional liability insurance. The other is that litigation can arise from just about any area of your business, from accounting to financial planning. According to an Accounting Today study, accounting malpractice produces the largest share of practitioner lawsuits (20 percent). That's followed by fee disputes (18 percent), failing to detect fraud (15 percent), making a mistake in a consulting project (8 percent), committing an error or omission during an audit (5 percent), and doing something wrong during a financial-planning engagement (3 percent).
Where lawsuits come from
A professional liability insurer produced a different lawsuit pie based on actual claims filed. According to its research, the largest slice of accountant lawsuits was attributed to tax planning and compliance services (66 percent of the total). Audit and attest services came next (13 percent), followed by consulting and other services (11 percent), bookkeeping (8 percent), and fiduciary services (2 percent).
Another way to view malpractice lawsuits is to consider the specific business practices that cause them, not just the practice areas that spawn them. Viewed through this lens, an accountant's typical day is literally tomorrow's courtroom docket in the making.
For example, failing to document new engagements might lead to legal problems when a troublesome client claims you promised to do something you never committed to doing. A plaintiff's counsel can exploit this gray area to your detriment during future litigation.
Failing to document key client interactions is another big problem. Communicating in writing isn't only necessary at the beginning of a client relationship. It's crucial at every stage of an engagement. When you provide advice that your client follows or fails to follow, you should document the exchange in writing for the file. If you don't and a dispute arises later, you won't have any legal ground to stand on. To avoid malpractice litigation, always document the advice you give, the information you receive from clients, and the decisions they make (or don't make) based on your advice.
Another problem behavior is failing to maintain neutrality when dealing with multiple parties within the same entity. For example, if you align yourself with one particular shareholder of a family business who then gets sued by another family member, you might get dragged into litigation because something you said or did made one of the litigants angry.
A common error in judgment that can lead to client lawsuits, is going into business with a client. It's understandable, since as an accountant you may often be privy to company information that sparks ideas for new business opportunities. If you propose a venture or invest in one after a client launches it, you might expose yourself to conflict-of-interest charges. If the investment goes sour in the future, your client (or clients) might try to pin its failure on the bad advice you allegedly gave them.
Getting involved in both sides of a dispute can be another dangerous practice for accountants. For example, you might be friendly with two business partners who are now in the process of dissolving their business. You may have done work for them in the past and thought you could help them navigate the closing of their business by producing various financial statements. However, if the business closure doesn't go smoothly, you might become the focus of a partner dispute that drags you into court.
Another problem behavior is suing your clients when they fail to pay your invoices on time (or at all). Yes, you want to get paid. But understand that the minute you sue a client for past-due balances, the person might retaliate with a counter-complaint for malpractice. In fact, risk-management experts say that suing clients for money is generally an invitation to get sued. Before you head down this path, get advice from counsel on measures to take to speed payment.
Finally, dabbling in a practice area for which you have little or no experience is a huge malpractice risk factor. With each passing year, it gets harder to stay on top of mounting regulatory complexity. What's more, in an increasingly competitive accounting marketplace, the temptation to chase revenue whether or not you're qualified to do the work is huge. The greater the revenue potential, the more likely you might tell yourself: "I should be able to learn this niche quickly" or "How hard can this be?" Before long, you'll actually convince yourself to take on the work even though you have little or no experience doing it. This common scenario is a malpractice nightmare waiting to happen.
Risk management mindset
Avoiding the behaviors just listed is the first step in protecting your business against malpractice lawsuits. So is adopting a comprehensive risk-management mindset. This involves adhering to practices such as these:
Work hard to fully understand your clients' business. This will help you to understand what's normal in their operations and what's not. Not only should you stay informed about their financial results, but you should also stay current about new ventures, partnerships, or large capital investments that might put them under increased financial pressure.
Avoid the non-payment trap. As mentioned earlier, pursue non-litigation measures for delinquent invoices. This will prevent retaliatory lawsuits.
Do full due diligence on prospective clients. The goal: to weed out clients with financial difficulties. Firms that are on the knife's edge in terms of not being able to meet their financial obligations will be more likely to commit fraud than those that are doing well financially. Having a client ensnared in a fraud relating to their company finances will greatly increase your risk of being sued for not uncovering the crime earlier. This is something to avoid at all costs.
Become a student of accounting ethics. Studying the ethical rules of the profession will help you to avoid conflicts of interest and other mistakes that can end up in litigation. Although it might not be the most scintillating reading, the AICPA's Professional Code of Conduct is an invaluable resource for accountants who wish to avoid financial disputes and the legal complications that can follow. It provides many bright lines distinguishing acceptable accountants' conduct from inappropriate behavior. Heeding these lines will literally keep your business on the ethical straight and narrow.
Finally, once you've scrubbed your business practices and adopted a risk-management mindset, make sure your professional liability insurance provides sufficient protection. Are your current limits of liability large enough for your current risk exposures? Are you satisfied with its covered acts and stated exclusions? Are you paying too much for your protection? Does your policy cover emerging risks such as cyber hacks and data breaches? If you're not comfortable with your answers to these and related questions, visit 360 Coverage Pros today to learn more about our Accountant Malpractice Insurance.
360 Coverage Pros provides accountants, Certified Public Accountants, bookkeepers, and tax preparers with affordable, "A+" rated, professional liability insurance coverage designed specifically for financial accounting professionals. Request an indication in minutes.