Professional Mariner Interests
11/01/2019
Essential Coverage for Professional Mariners
By Susan Wright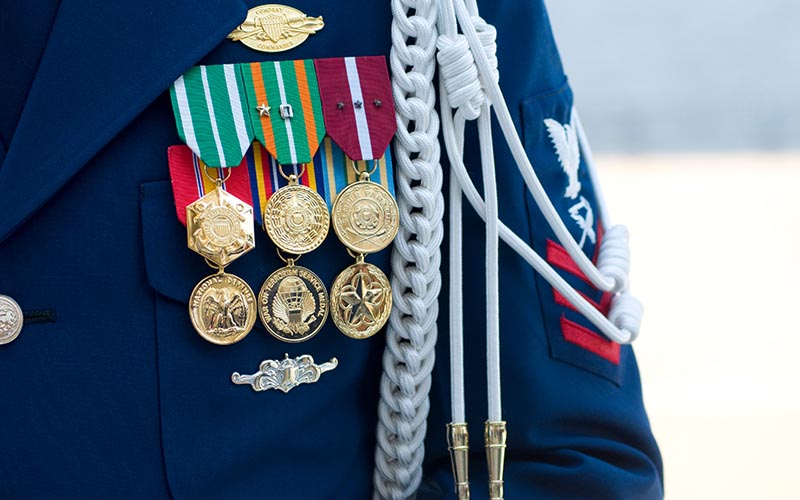 Every day, accidents and incidents occur that could cause your license to be suspended pending investigation—even if the situation was out of your control. When you're out on the water, quick decision-making is a must.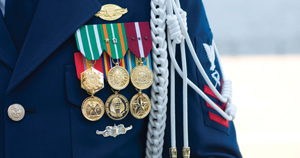 With adverse weather and other potential dangers, there may be times when damage, injury, or even casualty occurs. Having the protection of a marine license insurance plan is a must for protecting you, your career, and your financial liability. You've worked hard to build your career as a professional Mariner, so don't leave your license, and your livelihood, to chance.
The Cost of Not Having Marine License Insurance
Just like driving a vehicle on the road, bodily injury and property damage can occur on the water. This could lead to costly medical expenses and property repairs, as well as potential legal liability if you are named as a defendant in a lawsuit. Regardless of whether or not you were at fault in a water-related incident, accident, or injury, it is likely that the authorities will investigate, which could still require you to defend your decision.
Marine license insurance can help you to defray these expenses so that you can quickly get back on the water.
Investigations can be both time-consuming and expensive—and could be even more costly if your marine license is suspended or revoked leaving you unable to earn income during the process A marine license insurance policy can help you protect your financial security and your career altogether.
Who Needs Marine License Coverage?
Even the most experienced and highly skilled mariner could still find themselves in a situation that requires legal assistance. Just like other licensed professionals—such as doctors, accountants, and attorneys—events can occur that are out of your control. But, while you can't always prevent accidents or injuries from happening, you can control how much out-of-pocket money it will cost you.
Marine license insurance can provide you with an attorney to help with defending your marine license if an issuing authority questions your ability to hold it. Your attorney representation may also include other services, too, such as accompanying you to depositions and court proceedings and working with you when providing witness statements and/or responding to Letters of Warning notices.
In addition, Marine license insurance policies can also protect you against the loss of income you may incur (for up to a specified period of time) if your marine license becomes suspended or revoked.
What Our Marine License Insurance Covers
At 360 Coverage Pros, our Marine License Insurance program offers complete coverage options at an affordable price for Mariners—and applying for a policy online takes just a few minutes.
Our Basic Coverage marine license insurance plan includes the following coverage:
$1 million in license protection and defense costs
$10,000 coverage for fines and penalties
Your policy protects you against the cost of collisions or allisions with other vessels, as well as with docks and other stationary objects. Additional coverage that is offered through a basic plan from 360 Coverage Pros includes:
Loss of professional instruments or equipment
Accidental discharge of oil, groundings, and wake damage
Injuries to passengers that are caused while operating a vessel
The cost of investigations and charges by the Coast Guard
Suspension or revocation of your marine license
Loss of income due to an investigation and/or hearing by the Coast Guard (optional)
We also offer several customized coverage options that can more closely fit your specific needs, such as protection for:
License Protection and Defense Costs (including Foreign Jurisdiction Coverage and Loss of Personal Property)
Legal representation in the defense of civil or criminal proceedings that arise from a shipping casualty
Civil damages that you are legally liable to pay for bodily injury and/or property damages that occur due to a shipping casualty
Monthly compensation for up to 12 months—plus a daily allowance for subsistence in the event of the suspension or the revocation of your license (or compensation for the difference in wages should your license be ordered replaced by a lower grade license)
There are no deductibles required for all of our coverage options, other than for fines or penalties that you may be liable for. Premiums for your plan can be paid monthly or annually—whichever works best for you.
For a full list of our marine license insurance options, coverage limits, and quotes—as well as to choose the plan that is right for you—just visit our website and complete the online application.
There are a variety of marine license insurance programs to choose from through 360 Coverage Pros, including:
Master
Tug Captain
Chief Mate
Second Mate
Third Mate
Chief Engineer
Second Engineer
Third Engineer
Designated Duty Engineer
How Much Does Marine License Insurance Cost?
In addition to choosing the benefit options that best fit your needs, you can check premium rates on our website, too! The premium rates for our marine license insurance start at just $25.83 per month.
The rate for your marine license insurance coverage will depend on a variety of factors, including your average monthly income and your license grade. The cost will also reflect any optional benefits that you choose to include with your policy.
It's easy to make your marine license insurance premium payments via our secure electronic portal. And, when the time comes to renew your coverage, 360 Coverage Pros automates the process, so that your policy won't lapse.
When you're covered through 360 Coverage Pros, there's no need to complete a new application every year (provided that you still meet the coverage eligibility requirements). At 360 Coverage Pros, we make getting – and keeping - your marine license insurance coverage painless!
Marine License Insurance Coverage You Can Count On – Even in Rough Waters
There is any number of accidents and incidents that can occur on the water, so it is essential that you don't have any gaps in your insurance coverage. That's why the 360 Coverage Pros Marine License Insurance program was designed and developed by marine professionals who understand the long list of risks and challenges that mariners face on a regular basis.
Our Professional Mariners Benefits Program coverage is available in all 50 states, as well as in U.S. territories, so you can be assured that you're covered from coast to coast, and beyond. The 360 Coverage Pros marine license insurance protection is also backed up by highly rated and respected administrators, providers and underwriters that know the industry well, and have decades of experience in the marine license insurance niche.
Our plans are underwritten by Berkley Offshore Underwriting Managers, a member company of Berkley, and an A+ rated insurer (by A.M. Best Company) based on its financial strength and stability.
How to Ensure You Have the Right Marine License Insurance Coverage
The maritime industry can be highly demanding, with a myriad of situations – like adverse weather or obstacles—that are difficult or impossible to control. Even for the most competent and experienced marine professionals, the unexpected can, and does, occur.
When it comes to protecting your livelihood, there is no such thing as a one-size-fits-all insurance policy. So, it is important to ensure that you not only have coverage in place but the right protection for your specific needs.
Should you have any questions regarding your coverage needs, talking with a marine license insurance specialist at 360 Coverage Pros can help you find a plan that fits. Our customer service representatives can walk you through all of the available coverage options, as well as provide assistance with the claims filing process if you are involved in a covered incident.
Do you have any additional questions about our marine license insurance? Need assistance with designing a marine license insurance policy that's right for you?
Feel free to reach out to us directly by phone at (866) 807-3822 or visit us online at https://360coveragepros.com/mariners. We look forward to hearing from you.