Attorney Interests
08/31/2018
Legal Malpractice Essentials
By Harry J. Lew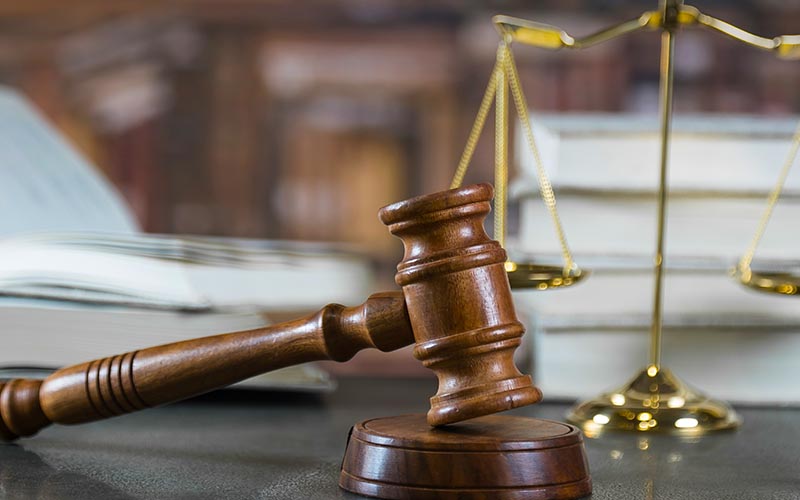 Facts. Evidence. Standards. As an attorney, you concern yourself with these things every day, since the practice of law is not a subjective exercise. Everything you do must be fact-based. The arguments you make must rest on vetted evidence. And the strategies you recommend to your clients must comply with professional standards of practice. 
For this reason, it's helpful to frame any discussion of legal malpractice and risk avoidance the same way: using facts and evidence to quantify the risk you face and suggesting practice standards designed to prevent you from getting sued. Although we could easily generate 100 such risks and remedies, for the sake of brevity we will limit ourselves to six of the former and 10 of the latter. Are you ready to lower your malpractice risk exposure? Then read on.
Malpractice Risk #1. In terms of overall risk, conflicts of interest continue to be the most common malpractice-claim trigger. That's according to Lawyer's Professional Liability Claims Trends: 2017, a study published by Ames & Gough, a liability insurance and risk-management advisor to professional-services firms. According to its latest annual survey, seven of the nine liability insurers surveyed said that conflicts were either the first or second largest cause of client lawsuits against attorneys.
Malpractice Risk #2. Lawyers are now facing ever-larger lawsuits in terms of alleged damages. The Ames & Gough survey discovered that the frequency of malpractice claims in 2017 was roughly the same as in the prior year. But the insurers said the severity of their claims continued to rise in 2017. According to Ames & Gough, all nine insurers surveyed, including AXIS, CAN, Huntersure, Markel, Travelers, Swiss Re, and three others, which serve 80 percent of the 200 largest U.S. law firms, said they had claims with $500,000 or more in reserves. What's more, five of the firms said they had 21 or more such claims, and five said they'd paid a $50 million or larger claim. One each reported paying a $100 million and a $150 million claim, respectively.  Clearly, the multi-million payouts are rare. But that is little consolation if you're the defendant in that suit.
Malpractice Risk #3. One of the major determinants of malpractice risk exposure is one's practice area. According to the ABA Standing Committee's Profile of Legal Malpractice Claims: 2012-2015, personal injury (plaintiff) is the riskiest area of the law in which to practice, representing 18.24 percent of all claims during the period in question. Rounding out the top five, which accounted for just under 70 percent of all claims, were:
Real estate, 14.89 percent
Family law, 13.51 percent
Estate, trust, and probate, 12.05 percent
Collection and bankruptcy, 10.49 percent
Now, knowing this may be of limited value, since it's unlikely you'll move to a different practice area just to lower your risk. This is especially true if you've worked in that area for years and have developed strong expertise and contacts. Still, being aware of your risks is a useful warning to practice defensively if you work in a high-risk specialty. The good news: practicing law the right way—i.e., in compliance with legal and ethical standards—will go a long way toward inoculating you against malpractice lawsuits, regardless of your practice area.
Malpractice Risk #4. Another risk is the size of your firm.  As you might expect, solo-attorney practices, along with those that have two to five attorneys, are the riskiest firms, with the former generating about 34 percent of claims and the latter about 32 percent. This is according to the ABA Profile of Legal Malpractice Claims. As with the prior point, there's not much you can do about your firm size except tighten your case procedures and enhance the quality of your client relationships. Not making mistakes and not doing anything to antagonize your clients are highly effective ways to prevent malpractice claims for both small and large firms.
Malpractice Risk #5. The mistakes lawyers make are potent malpractice magnets. According to the ABA Standing Committee, substantive errors accounted for about 43 percent of alleged errors in 2011, administrative errors were second at roughly 29 percent, client-relations errors were third, with roughly 12 percent of claims, and intentional wrongs accounted for just under 10 percent of claims.
Drilling down on each of these error types is instructive because it reveals precisely which specific mistakes account for the largest share of claims. This can help you implement appropriate practice measures to reduce these risks.
For example, in the substantive category, failure to know and/or properly apply the law accounted for 13.57 percent of all alleged errors, followed by inadequate discovery or investigation (7.82 percent), planning errors and/or selecting the wrong procedure (7.39 percent), failing to know or ascertain a deadline (6.91 percent), and conflict of interest (4.28). Other errors included incorrectly performing a public-records search (3.03 percent), failing to understand or anticipate tax issues (1.37 percent), and making a math error (0.69 percent).
In the administrative category, the most common error type was procrastination in performance or follow up, which accounted for 9.68 of alleged errors in 2011. Losing a file or documentary evidence was the second most common at 7.05, and failure to calendar properly was third at 4.34 percent. Other errors included clerical mistakes (3.54 percent), failure to file a document by the deadline (3.17 percent), and failure to react to a calendared task (2.34 percent).
Note that neither substantive nor administrative errors involve rocket science. Lawyers simply fail to execute basic job duties. Paying more attention and being more careful about executing job tasks should prevent the vast majority (75 percent) of administrative and substantive errors.
However, the next category of alleged errors—client relations—are more challenging. These involve mistakes such as failure to obtain consent or to inform a client about a case development (7.02 percent), failure to follow the client's instructions (5.71 percent), and improperly withdrawing from representation (1.87 percent). These can be difficult because client errors involve the human element. Whenever two people engage in communications in a professional setting, the likelihood of messages being misinterpreted or misunderstood is extremely high. Plus, people have a tendency to establish unrealistic expectations, which set them up for disappointment later.
The final error category involves so-called intentional wrongs. These include fraud (4.53 percent), malicious prosecution and abuse of process (3.43 percent), violation of civil rights (1.27 percent), and libel or slander (0.96 percent). If you're the kind of person who would willfully engage in intentionally unethical conduct, you might be better off in a different line of work than lawyering.
Malpractice Risk #6. Attorney malpractice hits home with the actual indemnity payments made to plaintiffs. As you might expect, the vast majority of payouts are not large. According to the ABA Standing Committee, just under 40 percent of claims paid in 2011 were in the $1 to $10,000 range. Another 37 percent were in the $10,001 to $50,000 range. Although no one wants to pay $50,000 to a plaintiff, especially if you don't have lawyers professional liability insurance, such expenses may be manageable if you have sufficient assets. But what about paying $50,000 to $100,000 (an 11 percent possibility) or $100,001 to $250,000 (about a 7 percent possibility)? Would you be as sanguine about that prospect?
Although there are many other malpractice risks, knowing them all is less important than mastering the remedies that will nip most client lawsuits in the bud. Here are 10 crucial ones:
Communicate effectively with your clients. Many client lawsuits arise from dashed expectations. In other words, people often have unrealistic beliefs about how the legal process works (or should work) and its potential outcomes. So when bad results occur, they get angry and sue. In some cases, lawyers are partially at fault for this outcome because they didn't clearly explain the realistic upsides and downsides of a case. Setting expectations is just the beginning, however. You also have to listen to a client's wishes. You may have a preferred way of managing a case, but your client may wish an alternative approach. If you run roughshod over the person on your way to losing the case, you may be looking at a potential malpractice action. Also important is sharing your legal strategies with clients. For example, you might want to review your witness list, juror profiles, voir dire decisions, and topics for direct and cross-examination. Giving clients a sense of buy-in will reduce the odds of them suing later.

Another big part of communications is keeping clients updated on the progress of their cases. Not only does this help to avoid surprises, it results in fewer clients delaying the payment of your invoices. To this end, consider sharing with them copies of key correspondence and all key pleadings submitted to the court.

Finally, always make sure your client communications is prompt, either by e-mail or phone. Never let a client inquiry sit without a response for more than 24 hours. Ideally, try to answer the same business day, if possible.
Know, interpret, and apply the law. One would normally expect attorneys to know, interpret, and apply the law as part of their professional duties. However, given the number of malpractice cases that result from failure to do these tasks properly (13.57 percent of claims in 2011), this would be an unfounded expectation. Many attorneys apparently fail to possess and use a level of knowledge and skills that other members of the profession would use under similar circumstances. This can put them on the losing end of a malpractice lawsuit. Better approach: make sure to acquire and maintain the principles of law that well-informed lawyers have in your practice area. Meanwhile, for niche areas, use standard research techniques to discover the rules of law that might not be well known. Courts have ruled that you don't have to give perfect advice in every case in order to avoid malpractice liability. You just need to prove that you did enough research to have made an informed decision (Smith v. Lewis, California Supreme Court).
Avoid conflicts of interest. As mentioned earlier, conflicts of interest are the most common reason lawyers get sued. Conflicts occur when you represent multiple parties who have divergent interests. In such cases, it's difficult to recommend a course of action for one party that doesn't hurt the other party. Common scenarios that result in conflicts include representing multiple partners in a firm; shareholders, directors, and their corporation; and several people signing off on the same agreement. If a conflict exists, proceed with great caution. Consider declining to represent the new client. In some cases, you might decide to proceed with the proviso you get written informed consent of all parties with potentially conflicting interests. However, even after you disclose the conflict and get all parties to agree, be careful to not give advice to one that harms another. If you're not able to avoid doing so, you may need to resign one of your clients.
Run your legal practice like a business. Although legal errors account for the majority of malpractice lawsuits, more than 20 percent of claims result from administrative errors—i.e., from operating in a non-businesslike manner. That's according to the American Bar Association's Profile of Legal Malpractice Claims, 2012 to 2015. "These claims often arise from clerical errors, the failure to timely file documents, or the failure to calendar properly," say Shari L. Klevens and Alanna Clair, partners at Dentons US. Administrative errors are largely preventable, they add, with the proper focus and use of contemporary technology. In the latter category are user-friendly calendaring systems and docketing software, which can help to prevent missed deadlines. Using such systems not only prevents mistakes, it "help(s) defend against allegations that a single administrative error evidences the attorney's overall carelessness," write Klevens and Clair on Law.com.
Manage the human element. A key remedy against malpractice lawsuits is for attorneys to attend to the human element. In other words, don't just focus on being a technically proficient lawyer—i.e., one who knows and can interpret and apply the law. Also seek to better manage the client relationship. This starts during the initial sales process. Always be totally factual and straightforward with prospective clients when discussing your background and capabilities. Engaging in puffery will increase your future malpractice risk. Being straight with clients should continue during the engagement proper, since nothing builds client resentment faster than the feeling they've been misled or lied to. Furthermore, say Robert L. Ullmann and Jonathan L. Kotlier, litigation partners at Nutter, McClennen & Fish LLP, "claims grounded in allegations of dishonesty, fraud, deceit, and misrepresentation are not subject to the same expert-testimony requirement applied to professional negligence claims." Bottom line: always resist the temptation to engage in puffery and always treat clients as you would like to be treated. This will greatly decrease your odds of getting sued.
Fully document your cases in writing. In the unfortunate event a client takes you to court, you will need to provide a comprehensive record of everything that occurred during the engagement: notes from all key client meetings and phone conversations, recommendations provided to clients, written confirmation of their rejection of your advice, summaries of discussions with opposing counsel. Without this voluminous record, your attorney will be unable to mount an effective defense.
Fully discuss settlement options with clients. When it comes to advising clients about settlements, it's important to not let your self-interest cloud your judgment. Even though going to trial may inflate your billable hours, you always want to fully probe your client's wishes and to pursue a settlement if that's what the person wishes. The compensation aspect should be an immaterial element of your decision.
Be careful of statutes of limitations. Nothing is more galling to a client than to retain an attorney to pursue a legal action only to learn that the person failed to initiate the case within the statute of limitations. Can you spell "lawsuit"? How to prevent this from happening? Immediately after the client retains you, determine the relevant statute of limitation and then enter that date in your case file and calendaring system. If you decide not to take the case, make sure the client understands that he or she must pursue the matter before that date. A final warning: be especially careful about statutes of limitations when venturing into less familiar areas of the law. For example, some might have shorter statute of limitation periods than you're used to. This is a good argument for sticking to your main expertise area (see next section). Or if you take on a case from a non-specialty area, seek guidance from an attorney who works in that field every day.
Stick to your expertise area and client profile. Many attorneys take on lucrative cases even though they fall outside their primary practice area. Some successfully bone up on it and emerge well compensated and unscathed from the experience. Others make mistakes due to ignorance and lose the case, setting themselves up for future malpractice litigation. Have you ever faced such a choice? Did you follow the money or did you take the conservative path and refer the case to a more qualified attorney? Hopefully, the latter, because virtually every domain of law today is so arcane that it's virtually impossible to develop fluency in several days or weeks. Taking on such a case means you will almost always put yourself at a high risk of being sued. Is making more money worth the chance of losing a malpractice case and tarnishing your reputation? Similarly, you may have established a target client profile over the years—people or firms for whom (or for which) you have an affinity and deep experience serving. Just as venturing into a new legal specialty in pursuit of money is risky, so is taking on a new type of client. You will always be better off sticking to the tried and true, in terms of both clients and engagements. It's just a less risky way to do business.
Protect yourself with legal professional liability insurance (malpractice insurance). Although preventive measures will always be your best defense against client malpractice claims, having professional liability insurance for lawyers will help you deal with the aftermath of getting sued. By providing you with a financial backstop and with help mounting a defense, your professional liability insurance policy adds significant value to your legal practice. By protecting your assets and providing you with peace of mind, it's a legal partner you'll not want to do without.
In short, in today's litigious environment, always strive to understand your malpractice exposures and to conduct your business accordingly. But since you're human and prone to make mistakes like all lawyers, make sure to shop for and maintain comprehensive, yet affordable, professional liability insurance. If you haven't shopped the market lately, please visit our 360 Coverage Pros website today to explore your options.