Attorney Interests
03/21/2019
Six Ways To Save On Lawyer Malpractice Insurance
By Harry J. Lew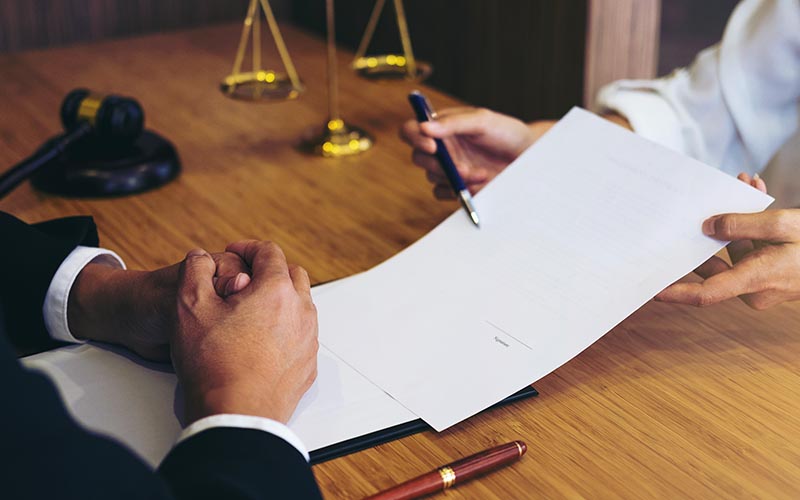 Legal malpractice insurance generally wins the cost vs. value debate. It's not hard to see why. For hundreds or thousands of dollars per year, depending on your practice type and size, you can inoculate your firm against potentially devastating legal judgments. Yet attorneys sometimes question the premiums they have to pay for malpractice coverage, for a service they may never have to use.
This is human nature, of course. When you write a check for years, but never have to file a claim (a good thing, by the way), it's natural to second guess continuing to pay for it. And questioning can turn into resentment or doubt. Before that happens, try to increase your malpractice insurance's value by lowering its cost. Here are some things to try.
Take Advantage of Obvious Savings. There are many easy ways to lower your malpractice insurance premium:
Assume more risk by selecting a higher deductible. This means if you get sued, you will absorb more of the claim cost yourself before your insurance policy kicks in.
Spend more time shopping the market for quotes. Although we don't recommend basing your decision solely on price, comparing three to five insurers' malpractice premiums might produce savings, without you having to settle for a lower rated or non-admitted insurer. (Non-admitted companies aren't state regulated, which means you have less recourse if they treat you poorly.)
Look into the insurer's various premium-payment modes. If you're willing to make a larger annual payment instead of more frequent, but smaller, payments, you might be able to save some cash.
Consider how much liability protection you truly need. Although it's comforting to purchase the maximum coverage limit (example: $10 million), you can save money by lowering that amount. We're not suggesting skimping if you have a high-risk practice. That could be financial disaster if you get sued and lose. Rather, we're suggesting you consider your practice's risk exposures and then select a limit that provides a reasonable amount of protection, but not more than is necessary.
Diligently fill out the insurer's application form. In order to receive a premium quote that accurately reflects your risk profile, carefully fill out the insurer's application. Based on your answers, underwriters will evaluate five key factors (among others): your firm's areas of practice, your attorney roster, your internal procedures, the number of suits you've filed to collect fees, and how many times you've been sued for malpractice. Let's take a look at each of these in turn:
Areas of Practice. Since insurers have extensive data on malpractice claims filed against their insureds, they know exactly which practice areas tend to generate the most claims. Some of the risker ones are plaintiffs personal injury, intellectual property, real estate, estates/trusts, and securities. Among the areas perceived to be safer are administrative law, criminal defense, insurance, and immigration.

To leverage this information in your favor, don't enter an inflated percentage (of your hours or revenue) for high-risk areas or an underestimated percentage for low-risk areas. This will help the insurer generate the lowest possible premium that accurately reflects your firm's risk exposures.

Finally, if you do only a nominal amount of work in a high-risk area, perhaps consider dropping it. The incremental fees may be lower than the extra insurance costs they trigger. If dropping isn't feasible, provide full details on the application form about the nature of your activities. They may be less risky than the underwriter assumes. For instance, you might do a lot of intellectual property work, but only litigation, not patent preparation. Underwriters will typically view the former more positively than the latter.
Types of Attorneys. Malpractice insurers also want a full picture of the attorneys who work in and for your practice. This includes listing their role (partner, officer, director, shareholder, associate) and whether they are "of counsel" or contract attorneys. If your malpractice insurer doesn't ask for roster details—and you largely employ full-time partners and associates (not "of counsels" or contractors), then mention that fact. It's a plus from an underwriting perspective, which may earn you a premium reduction.
Internal Procedures. Underwriters like when attorneys run a tight ship. They appreciate documented procedures that help to prevent malpractice litigation. To this end, share specifics about your calendar controls and docket management systems, which assure you show up in court when you're supposed to. Also, share information about your engagement/retainer letters for new clients (and for new matters from existing clients), along with your systems for identifying and managing conflicts of interest. Since conflicts are one of the major causes of attorney malpractice lawsuits, you'll want to take credit for your best practices in tracking and managing them.
Fee suits. Here, insurers want to know how often you file suits against clients to collect unpaid fees. This often entangles attorneys who file them in counter-suits that cost insurers money. Thus, your efforts to prevent fee litigation will reflect positively on you and may lower your insurance premiums. This includes efforts to stay on top of your invoicing, structure retainers correctly, and "fire" clients who appear to be financially irresponsible. Also important is having a procedure to evaluate the necessity of filing client suits in the first place. Ideally, a group of attorneys and/or practice administrators should make this decision, not the attorney on the case.
Malpractice claims. As you might imagine, insurers are keenly interested in your malpractice claims experience. That's because lawyers who have a track record of frequent client disputes (and litigation) will likely continue that pattern in the future, costing the insurer a lot of money. On the insurance application, the company will want to know if you've had claims filed against you in the past five years (or seven or 10 years). If you have, then you'll need to provide further details about each incident. This is your opportunity to provide context for the underwriter. What was the complete fact pattern behind the dispute? If still in process, what factors might mitigate your liability? If already closed, what steps have you taken to prevent similar claims in the future?
Take advantage of risk management/loss prevention discounts. Many insurers will give you a premium discount (as much as 10 percent) if you successfully complete its risk management training. Often offered via webinars or other convenient technology platforms, insurer loss prevention programs are an excellent way to benchmark your own risk management efforts and to plug any gaps in your program.
Leverage contractual methods of limiting liability. Attorneys more than anyone understand the power of contracts to limit liability. To this end, consider using contract language in your own work that either caps engagement risk or requires alternative methods of dispute resolution.
Keep your law firm distinct from another with whom you are sharing office space. If you are subletting space, there's a danger you may be perceived as being part of that firm, creating vicarious liability for you if they get sued. For this reason, clearly establish your firm's independence by establishing your own corporate identity, stationery, signage, etc. And if you are sharing space, document your efforts to differentiate yourself on your insurance application.
Limit your prior acts coverage to save money. With claims made malpractice insurance, the policy in force when a claim arises is the one that responds to the claim. However, all claims made policies have a "look back" period within which a tort must occur for the policy to cover the incident. That date is called the retroactive date, and the insurance protection for that period is called prior acts coverage.

By shortening the look back, you can decrease your insurance costs. For example, let's assume that before joining your current firm, you worked at another one for 10 years. Your malpractice coverage was also with another insurer. Since your work with that firm was low-risk, you might now decide to scale back your prior acts coverage to, say, five years instead of 10. Or you might set your retroactive date to the date you started with your latest firm. Before doing this, however, it's important to carefully weigh the risks. You might think your prior work poses a low threat, yet a lawsuit might still emerge. But if you're confident a prior matter won't come back to bite you, you might consider reducing your prior acts coverage to save money.
The bottom line? If you're concerned about how much you're paying for your malpractice insurance, follow the steps in this article to make your firm less risky to your insurer. Then when your policy comes up for renewal, make that case to the insurer. If you don't like their response, you can always shop the market to see if other insurers view you as a more appealing risk.
Most importantly, don't cancel your coverage in the meantime. Attorneys and insurance experts agree on one thing: going uninsured against client lawsuits is a decidedly bad idea, even if it saves you a lot of money.
To learn more about 360 Coverage Pros' legal malpractice insurance, please visit our website.