Attorney Interests
06/16/2020
Why Lawyers Need Professional Liability Insurance
By Jacob Healy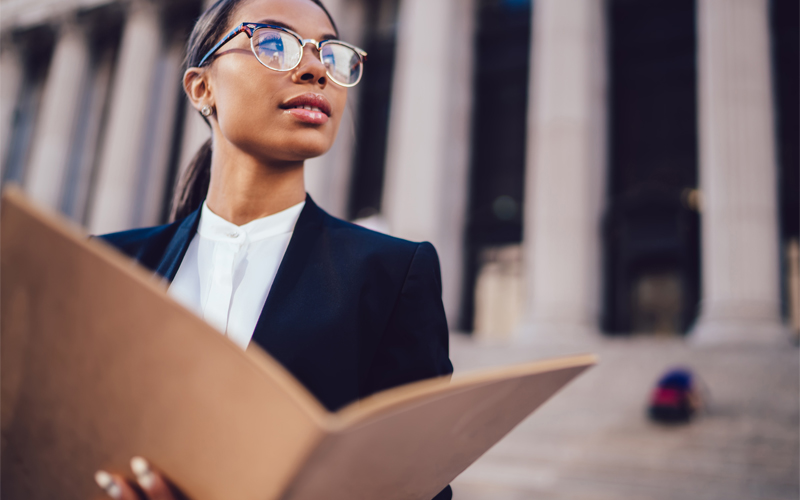 Many attorneys doubt they'll ever get sued . . . until they are. Read about your main malpractice risks, why you need insurance and what to look for in a policy.
When Boyd & Durant P.L, a Tallahassee real estate, family and business law firm agreed to help Plaza Tower Realty Group LLC recover unpaid real estate commissions, the last thing it expected was for the matter to devolve into malpractice litigation. But devolve it did, and now the law firm is facing a plaintiff's claim of professional negligence and breach of fiduciary duty. The case is a cautionary tale for lawyers who think they'll never get sued for malpractice, neglecting to buy professional liability insurance to safeguard their assets in litigious times.
The case dates back to 2009 when Plaza Tower Realty Group, LLC claimed it never received $750,000 in commissions after selling high-rise condos for a real estate developer. To recover this sum, along with prejudgment interest, Plaza Tower hired Boyd & Durant P.L., a local law firm, to take legal action. The firm filed a lawsuit against the condo project's developer and escrow agent. The problem is, the lawsuit named the wrong defendants and stalled out for years.
Plaza Tower finally hired a new law firm in 2013, which discovered the correct defendants should have been the project lender, Union Labor Life Insurance Co., and its subsidiary, 300 South Duval Associates LLC. Those entities had received the disputed money years before and continued to hold it for years. With the correct parties finally named, the matter went to trial in November 2019. However, jurors found that the plaintiff's case had no legs because the four-year statute of limitations had passed.
"By the time our client was able to add the proper parties to their lawsuit, it was too little too late," Atty. Evan H. Frederick, Plaza Tower's new lawyer, said. "As a result of their (Boyd & Durant's) alleged failure, Plaza Tower Realty could not recover the $750,000 in damages it was awarded by the jury, plus more than $430,000 in prejudgment interest."
Frederick also alleged that at least one of the prior attorneys knew the correct plaintiffs more than a decade ago. But rather than adding them to the case, the attorney made an informal deal with the escrow agent's lawyer to postpone litigation until a related foreclosure matter against the developer concluded.
"An attorney's most basic task is to file a client's claim in a timely manner," Atty. Frederick told the Daily Business Review. "We allege the defendants were negligent in performing their duties while representing Plaza Tower Realty and wasted precious time in going after the wrong entities."
The above case illustrates why it's important for law firms of all sizes to have professional liability insurance, also known as malpractice insurance. Without it, court judgments or settlements can end up coming out of your own pocket, consuming firm and personal assets and jeopardizing your financial security. This is a position you don't want to be in, say the experts at 360 Coverage Pros, an online professional liability provider serving attorneys across the United States. The malpractice insurance provider offers coverage for as little as $800 per year, available quickly and conveniently from its website.
Lawyer malpractice risks are acute
The need for malpractice coverage is even more acute when you consider the range of mistakes even the best attorneys can make. These include:
Failing to know or properly apply the law
Making a planning error
Failing to do enough discovery of facts or investigation
Not filing documents when a deadline isn't involved
Failure to properly calendar important case activities
Not surprisingly, when mistakes such as these harm clients financially, they can be quick to sue. Witness the results of the 10th annual Ames & Gough survey of lawyers' professional liability claims. According to the insurance broker, malpractice claims against attorneys surged in severity and frequency in 2019, making it the second consecutive year of accelerating judgments. Its survey of 10 leading legal professional liability insurers found that a majority of the insurers had claim payouts of over $150 million. The companies also had at least two companies with individual settlements worth $250 million.
Ames & Gough reports that claim frequency increased in 2019 to a degree not seen in the past five years, with most insurers in the survey reporting higher claims frequency on a year-over-year basis. What's more, five of the 10 insurers surveyed cited conflicts of interest as being either the first or second leading cause of legal malpractice claims.
If the above numbers don't convince you that having malpractice insurance is important, perhaps the following points will:
The American Bar Association reports that 5 percent to 6 percent of all attorneys will face a malpractice claim each year. The judgment or settlement costs for these matters far outweighs the premium an attorney will pay for malpractice coverage.
Although the vast majority of states do not have laws requiring attorneys to carry malpractice insurance, most attorneys do because of business necessity. For example, partnership agreements might require them to have a malpractice policy and for all partners to be named insureds on it. Sophisticated clients may require proof of insurance before retaining an attorney, as many government entities. Certain court assignments (example; serving as a mediator) may require having malpractice coverage. Finally, more states are expected to mandate that attorneys have malpractice insurance in the coming years.
Disclosure regulations in 26 states require attorneys to inform clients if they do not have malpractice coverage. In some states, clients when hiring an attorney must sign a written disclosure stating the person is aware the attorney lacks coverage. Since many clients look askance at attorneys who operate without insurance, savvy lawyers will stay insured to remove barriers to closing the sale.
Malpractice defense costs are soaring, according to the Ames & Gough survey, which makes it difficult to be on the other side of a legal invoice. Specifically, nine out of the ten insurers in the broker's claim survey reported their defense costs, including money paid to defense counsel, increased in 2019 over the prior year. If you're insured, you will be largely insulated from these increasing costs. But if you're uninsured, the full burden of cost inflation will fall on your shoulders.
Finally, most malpractice insurance policies cover prior acts. This means your work at a previous employer will be covered as long as you have maintained continuous protection over the years. Since most attorneys will have multiple jobs throughout their careers, it pays to have insurance that protects you against malpractice claims that take years to surface.
Look for these features
Now that you know what your malpractice risks are and why having insurance against them is important, what features should you look for? Here are some major ones to consider:
How does the policy define "professional services"? This is crucial because the policy won't protect you if your job activities fall outside the listed areas. To assure maximum protection, look for a policy that covers these job titles: arbitrator, mediator, notary, title agent, escrow agent or fiduciary. You also want to be certain the policy does not exclude activities in which you frequently engage. If so, that will be an immediate knockout factor
Is "insured" defined broadly? In other words, does the policy consider multiple parties to be eligible to receive benefits? Make sure it includes past or present attorneys, of counsels, employees and independent contractors. Also check to see what the policy says about new hires. Ideally, it should automatically cover new attorneys until the policy's renewal date, at which point the insurer will calculate a new premium.
Does the named insured have the right to consent to the insurer's settlement offer? All legal malpractice insurance policies give the insurer the right to settle the case. However, the question is how much latitude will it give you, the insured attorney, to oppose the insurer's settlement offer. Look for contracts that give you full consent rights. Beware contracts that impose a so-called "hammer clause." This penalizes an insured who refuses to approve the offer by limiting the insurer's claims exposure to the amount it could have settled for had the insured approved. This means that by refusing to settle, the lawyer will assume the cost of any settlement larger than what the insurer originally proposed.
Does it cover legal services rendered to owned entities? Look for policies that will cover you as long as your equity investment in a client is less than 10 percent.
Does it provide prior acts protection? As mentioned earlier, you want to be sure your malpractice insurance covers your previous work with other firms and under prior insurance policies. This is possible as long as you've maintained continuous coverage over the years. A related feature is called "prior law firm" coverage. This means not only is your previous work covered, but also cases that might depart from your current policy's professional services definition. If you worked in a niche practice area in the past, be sure to ask your new insurer if it can provide you with prior law firm coverage.
Does it cover legal publishing activities? If you frequently write legal books or journal articles or present legal research at conferences, be sure that your malpractice policy covers you. Each carrier has different publishing coverage and some either have sub-limits or do not cover publishing activities.
Does it have innocent insured protection? This provision protects you against a colleague's concealment of prior or potential malpractice claims. For example, let's assume one partner in a two-partner firm hides the existence of a previous claim when filling out the application. A new claim arises after the insurer issues the policy. But when the company learns of the concealed claim, it rescinds coverage for the new incident. The innocent insured provision would kick in to guarantee coverage for the attorney who knew nothing about his partner's hidden claim.
Is the policy written on a claims-made form? This refers to a form of malpractice insurance that provides coverage only if three conditions exist:
The policy must be in force when the claim arises and the insured attorney reports it to the insurer.
The policy must have been in effect when the incident that gave rise to the claim occurred.
There must be continuous coverage from the time the incident occurred to the time the claim is reported.
With claims-made policies, it's important to know how far back your prior acts will be covered. This is known as the retroactive date. The length of this period will be from the current date back to the first day of continuous E&O coverage. If you have a gap between two policies, your retroactive date will start at the point coverage resumes, and you will have no coverage for acts before the gap. Similarly, because of the three conditions above, if you cancel your current policy when switching jobs, you'll lose coverage on all the work you did at your prior firms (see condition #1 above). But many malpractice policies have what's known as an extended reporting period (ERP). This allows you to submit a claim even though you cancelled your policy. Most policies come with a limited ERP of 30 or 60 days. If you need a longer period, check with your insurer to see if they will sell you one for an additional fee.
360 Coverage Pros: coverage you can trust
The Lawyer Malpractice Insurance Program from 360 Coverage Pros checks all of the above boxes. Issued by Swiss Reinsurance Company Ltd, an A+ rated insurer, our program provides comprehensive coverage options for attorneys in various practice settings, from sole proprietors to firms with up to 19 lawyers. The policy features coverage limits of up to $10 million, with low retention (deductible) options.
Our program administrator is Gallagher Affinity, a division of Arthur J. Gallagher & Co., a global insurance brokerage, risk management and consulting services firm. Founded in 1927, Gallagher has operations in 33 countries and offers client service capabilities in more than 150 countries around the world through a network of correspondent brokers and consultants.
If you're buying malpractice insurance for the first time (or strengthening your existing coverage), please refer to the policy form for additional definitions, terms and conditions. If you still have questions, visit our Frequently Asked Questions section for more information or read the fine print below*.
And remember . . . if you currently aren't insured, don't postpone your purchase any longer. All it takes is one major uninsured malpractice claim to destroy your financial security. Don't let this happen to you.
To learn more about malpractice insurance for lawyers and law firms, featuring premiums as low as $800 per year, visit our website today.
*Program administrative services include policy review and issuance, premium billing and invoicing, mid-term policy changes, coordination and issuance of certificates of insurance, online enrollment and account management and a dedicated customer support team with phone, chat and online contact features.
Contact:
Jacob Healy, Account Executive
Phone: (941) 757-0029
Jake has been with Gallagher Affinity for 10 years and has 14 years of insurance experience. In 2008, Jake obtained his 2-20 General Lines Property & Casualty License from the Central Insurance School of Florida and the 2-15 Life, Health and Annuity License in 2014. He began his career working for Nationwide Insurance selling personal and commercial lines products for four years before coming on board with Gallagher Affinity. Jake started in Gallagher Affinity's customer care center conducting inbound and outbound sales and service calls before transferring over to the Business Development team where he assisted in selling and servicing large insurance agency and RIA firm policies through open markets. He has also traveled and attended various insurance conferences across the country and he is currently working on growing Gallagher Affinity's lawyers' professional liability book of business.
Jake was born in Redlands, California, but grew up mostly in Bradenton, Florida where he graduated from Lakewood Ranch High School. Jake's personal life consists of spending time with his two daughters and friends, reading, running, watching movies, attending concerts, weight training and trying new forms of exercising.