Business Development
08/14/2017
How to Diversify Your Lead Generation for Ultimate ROI
By Harry J. Lew
Are you a "buy-and-hold" type investor? Many agents and advisors adopt the same approach to lead generation. They rely on a handful of techniques that have worked well over time, failing to experiment with techniques that might pull better at a lower cost.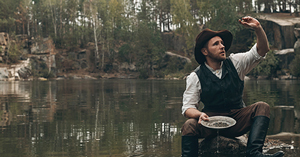 Being a "buy-and-hold" prospector is fine. But we'd encourage you try a diversified portfolio approach, as well. How should you allocate your limited resources of time and money to optimize your prospecting? Think about divvying up your resources into three buckets:
Essential—Strategies most likely to produce strong, consistent results for most advisors.
Value-added—Strategies that provide extra punch, but perhaps at a higher cost in terms of money or time or at a higher risk of failure. But still well worth trying.
Experimental—Somewhat untested strategies that might or might not generate results. But useful as a learning strategy or as a way to reach niche prospects.
The benefits of diversifying? You'll always focus on strategies that work, and you won't grow stale or miss out on new techniques based on emerging technologies such as social media. To spark your creativity, here are strategies in each category to consider. (Note: our list is subjective and far from complete).
Essential Prospecting Strategies
Client-referred leads. These are the best prospects of all. But to succeed, your work must be top-shelf, and your clients must trust you. Plus, you need to have a system for broaching the referral issue with clients and for reaching out to the leads provided.
Annual policyholder reviews. It's always much easier to get new business from an existing client than from a stranger. To achieve this, meet with all your clients at least once a year to make sure their current insurance/investment program is meeting their needs. If not, you have a great opportunity to make adjustments and/or sell new products.
Client/prospect educational sessions. With this tactic, you invite, say, 10 or 15 clients to an evening dinner session to discuss financial topics. But you also ask them to invite a friend, ideally someone who has comparable needs as they do. Typical result: the clients serve as your sales force during the event, saying nice things about you to their friends.
Evening seminars (with or without dinner). This tried-and-true strategy works well only if you provide high-value, "generic" (not product-specific) educational content. But if you select the right topic (i.e., a topic that "disturbs" prospects and motivates them to make appointments to see you), the conversion rates can be high.
Cross-prospecting with local businesses. The idea is to set up co-operative ventures with businesses you do business with in order to share leads. The key, however, is to make sure your prospect outreach is active, not passive, and automated so it actually happens.
Organic prospect lists. This old-school technique is still highly effective. Simply compile a list of everyone you know, and we mean EVERYONE: friends, family, people who provide you with professional services, local merchants, community leaders, parents of your children's friends, people in Meetup groups you belong to, etc. The only requirement is you must have e-mail addresses. Then periodically send your contacts a message or a formal e-mail newsletter.
Lead groups. These are small groups of business professionals from unique fields who meet periodically to share ideas and leads. At each meeting, one or several members stand up to describe the types of prospects they're looking for and the rest of the group responds by providing qualified names. Such meetings also feature brief presentations on a business topic to help enhance member skills.
Public speaking and writing. The goal is to position yourself as an expert in your industry—sharing what you know in as many venues as possible as a guest speaker or columnist. This lets the audience "sample" your expertise in a no-risk setting. But be sure to include a call-to-action in your content so people are motivated to get in touch.
Business networking. Attending professional networking events is a prospecting staple. But its value depends on you selecting the right groups within which to network, committing to an ongoing effort, knowing how to smoothly approach attendees and capture their information, and following up later set up a meeting.
LinkedIn networking. This is the high-tech version of the prior tactic. With LinkedIn, you use the platform's vast reach and interactivity to identify and approach potentially thousands of high-value prospects. Do this either by asking your own contacts to introduce you to their contacts or by actively participating in LinkedIn groups.
Valued-Added Prospecting Strategies
These techniques, using current technology, will add sizzle (and results) to your prospecting effort.
Facebook networking. Facebook increases personal engagement between friends, acquaintances, and family. Also agents and advisors can (gently) share insurance/finance ideas with their Facebook friends. However, social media prospecting can raise compliance concerns, so always know what's allowed and not allowed.
A website optimized for efficient lead generation. According to Chris Huntley, president of Huntley Wealth Insurance in San Diego, CA, your site must have four elements: easy content posting by agent/advisor and easily read on a mobile device, an insurance quoting engine, strong consumer-education content, and a number of backlinks to your site (people/firms who link to you, which increases how authoritative Google ranks you site).
Content marketing. This refers to packaging your professional knowledge into booklets, white papers, reports, and the like and then using your content "assets" to lure prospects to your website, where you can capture their contact information in return for providing the free item. If you like to write or have a budget to hire a professional writer, this can be a highly effective strategy.
Financial blogging. Writing and producing your own blog is a way to maximize the prior three strategies. Blogging means writing articles every few days, which are then syndicated to your readers online. But the beauty of blogging is you can "promote" your posts on the social-media sites you belong to, providing a link back to your website, where you can offer free content in exchange for their contact information.
Web site visibility. This involves search-engine optimization, Google Adwords (pay-per-click) promotions, and Google business listings. The first requires seeding your website content with relevant search keywords (the words/phrases your clients use to find answers on the Internet). Adwords will place your firm "above the fold" on search-results pages, indicated with an "ad" icon. And Google business listings make sure your firm appears among the local businesses displayed after a Google search. It also makes sure you appear on Google's maps and reviews,
Niche marketing. Spend some time brainstorming potential target markets upon which to concentrate . . . the narrower the better. So don't think "business executives who live or work in my city"; think start-up entrepreneurs who specialize in pharmaceutical or other life-sciences disciplines. Then become a professional student of this niche and demonstrate how your skills and products can help.
Online adviser-search platforms. Similar in concept to Angie's List (for contractors and other service providers), these services showcase insurance and financial advisors, validate their credentials, and serve as matchmakers. Examples include Paladin Registry and Agent Review. Industry trade associations such as the Financial Planning Association, the National Association of Personal Financial Advisors, and the National Association of Insurance and Financial Advisors also provide referral services.
Experimental Prospecting Strategies
You could create a YouTube channel composed of insurance/financial advice videos. Or perhaps license a risk-assessment engine to generate consumer leads from your website. The point is this: prospecting is as much art as science. Think outside the box to uncover new ways to engage prospects where they live (both in the world and virtually). Then, if an experimental technique works, add it your essential or value-Added prospecting buckets, based on its potential ROI. Then work your strategies consistently, measure and compare results, and keep refining over time. You'll be amazed at how far diversified prospecting can take you. Good luck with it!
Sources:
Agent Review
InsuranceNewsNet