Business Development
07/23/2018
How to Propel Your Business to the Next Level
By Harry J. Lew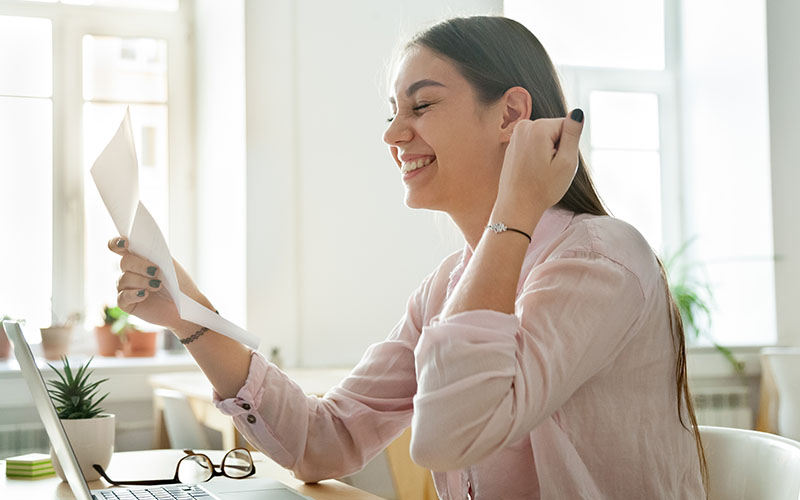 If you've been a successful insurance agent for a while, you probably have figured out how to market and sell your products and services in order to make a comfortable living. You've grown accustomed to these practices—i.e., how to identify and approach prospects, uncover needs, propose solutions, close sales, get business on the books, and stay in touch with customers—and likely see no reason to change them. "If it ain't broken, why fix it?" may be your response when others suggest new approaches. However, locking yourself into what you've always done in the past can be dangerous. Here's why.
When you keep repeating yourself, you'll miss out on the growth possibilities that come from doing tasks better than before. And the way to achieve this increment is to experiment with alternative methods, seeing which generates better results, and then adopting the winning one as your standard practice going forward.
To use a simplistic example, you might have a strong script for getting appointments. It produces a respectable and consistent number of meetings per week. But just because you're happy with how the script performs doesn't mean further improvement isn't possible. By testing several alternatives, you might actually drive your appointment numbers even higher.
Another reason to always be open to new possibilities is that the marketing environment keeps evolving. Consumer preferences are always shifting. Product solutions keep changing. New regulations are always on the horizon. Each shift in the environment sparks potential sales opportunities . . . but only if you're willing to think about them and test new sales and marketing responses.
Finally, encouraging yourself to grow helps to keep your mind agile and your attitude positive. Selling by rote can burn you out. Prospects and clients quickly sense you're going through the motions. By remaining open to new working methods, you will increase your odds of staying excited, while taking your business to the next level. How?  Read on.
First, before you try to move your business up a notch, make sure your basic "blocking and tackling" is in good shape. In other words, ask yourself if your marketing and sales activities are working reasonably well, including . . .
Prospecting for new leads
Approaching a lead for an appointment
Conducting fact-finding meetings
Designing client solutions
Presenting solutions
Closing the sale
Getting new cases issued
Servicing your existing customer base
Generating cross sales from current clients
Retaining your customers
As you think about potential upgrades, consider the following questions:
Has new technology made your existing practices obsolete? In other words, might investing in new hardware or software allow you to achieve greater results than your current methods would allow?
Would doing more of this task produce better outcomes for your business?
Would doing less of it generate better results?
Should you stop doing it altogether and invest your time, energy, and money in something else?
Hopefully, the prior exercise will generate four to five possible actions to take (or delete) to upgrade your marketing/sales program. The next step: to convert them into discrete action steps (activities and dates). But don't stop there. It's time to think a little bigger.
Because now, the goal is to envision ways to achieve a quantum leap forward, not just incremental change. This analysis should center on five key elements:
Your markets
Your marketing
Your sales skills
Your product portfolio
Your professionalism
Let's take a closer look at each one in turn.
Your markets refer to the groupings of people and/or business that you serve, the members of which presumably share common characteristics. One way to take your business to the next level is to add a market (or several markets) to your mix to inject new client types into your business. Ideally, the new market (or markets) should represent a growing segment of the economy and consist of people you're comfortable working with. You should also have the relevant skills and products in your portfolio to allow you to effectively serve them.
Once you're comfortable with your prior and new market definitions, think about how how to enhance your marketing practices in order to generate higher outputs (market visibility, ability to communicate with the market, and generated leads). The world is your oyster, because there are an almost infinite variety of marketing upgrades to adopt. Here are just a few:
Adopt a content-marketing approach in which you publish much more educational information online to attract prospects to your website.
Encourage clients more aggressively to rate you online.
Make sure your brand image is consistent across all offline and online marketing platforms.
Make sure all of your marketing tools are mobile friendly.
Get serious about using a robust customer-relationship-management system to automate routine contacts through the entire customer lifecycle.
Spend more time engaging with prospects and clients on social media, especially on platforms such as Facebook groups that help prospects find agents from whom they can get insurance quotes.
Integrate insurance quoting into your search-engine optimized insurance website.
If you employ staff, consider whether you are fully utilizing the strengths of your people and/or whether you need to bring on employees with different talents and experiences.
Elevate your game at partnering with allied professionals (attorneys, accountants, real estate agents, etc.) to generate new opportunities.
While you assess these possibilities, remember that the sky is the limit. Think expansively and reach for the stars!
If you do your brainstorming well and then implement one or several new marketing practices, you will likely get more prospects. The challenge now: to transform them into qualified leads. This will likely require upgrading your sales skills. How? One obvious path is to invest in sales training, of which there are countless programs on the market today. Or you might work on enhancing your own skills through independent study and practice. Mentoring with the top people in your field, retaining a professional coaching firm, or signing on with a strong intermediary firm such as a financial marketing organization (FMO), broker-dealer (BD), or registered investment advisor (RIA) are all good options.
So is acquiring new software or hardware to make your sales effort more productive. For example, you might think about investing in a new selling system that targets a hot new consumer need or that presents your sales points in a much more compelling and dramatic way.
By upgrading both your sales skills and your sales tools, you will be much better equipped to transform your surging prospect flow into proposals and closed cases.
This is just the start, however. If you do all of those things, but then continue to offer outmoded products, you will likely see only modest improvements. As you evaluate your product portfolio, consider these questions:
Do you have product solutions for all of the most profitable insurance or financial needs your prospects are likely to have?
Are your product options of high quality in terms of insurer ratings and contract design?
Are they responsive to the latest regulatory changes and consumer preferences?
Are they consumer friendly in terms of having reasonable fees and charges?
Do they allow you to tell a "good story" when you're in front of prospects?
If not, you'll need to seek out new insurers and/or sales intermediaries to restock your product shelves before proceeding with your quantum-leap campaign.
The final piece of the puzzle is your professionalism. The most important question: "Is your behavior with prospects and clients propelling your business forward or holding it back?" Here are some issues to ponder:
Do you come across as a trusted advisor or as a self-serving "order taker"?
Do you have credibility in the eyes of your customers?
Do you look and feel the part of a consummate professional?
Do you fulfill your promises to prospects and clients?
Do you know what your ethical and compliance obligations are and act consistently with them at all times?
Is your subject-matter expertise consistent with your current value proposition? If not, how can you bring the two into better alignment?
Do you truly care about your clients as people or do you just view them as a meal ticket?
By this point, you will have upgraded your basic sales and marketing practices.  You will have also thought about ways to elevate your markets, marketing, sales skills, product portfolio, and professionalism. Put all of this together and what do you have? A likely quantum leap forward for your business . . . one in which you potentially make more money, work with better clients, and expend less effort than ever before.  Are you ready to make it happen?