Charter Captain Interests
09/14/2022
Fishing Charter Professional Liability Insurance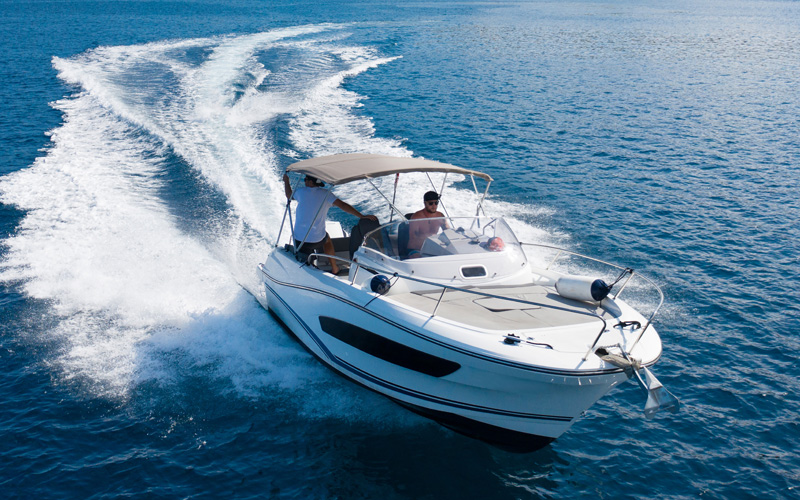 Many people enjoy fishing, but few people have the boats, tackle, and knowledge required to go fishing far from shore. Fishing charter businesses take people on fishing trips that they otherwise wouldn't be able to experience. These trips can range from going into swamps to venturing far offshore. Customers are usually allowed to keep any fish that they catch (assuming the fish are legal to keep). A fishing charter business's ideal client is someone who likes fishing and has discretionary income. Such a person is likely interested in a fishing charter, and they can afford to go on one.
Industry Growth for Fishing Charter Businesses
The number of businesses in the fishing charter industry in the U.S. has grown by 1% per year on average over the past five years. The majority of these new businesses are located in Florida and California. As people look to spend more time outdoors, this industry is prime for growth. With that growth comes exposure to new risks for business owners.
Regardless of the industry, professional liability insurance is an important element to protect yourself and your business. Even though not all businesses may be legally required to carry general liability insurance, operating without it could leave you hanging on a hook with enormous risk. If your fishing charter business is sued, you could end up facing fees upwards of hundreds of thousands of dollars. However, having a sufficient general liability insurance policy in place can help compensate for these damages and prevent this type of event from devastating your business.
How Fishing Charter Liability Insurance Can Help Your Business
A prospective customer visits your boat to discuss a charter event for his sales team. He fails to see the electrical cords on the dock and trips over them, falling and breaking his hip. Your charter liability insurance will cover the cost of treatment for this injury.
A client stops over to pay for an upcoming fishing trip. She slips and falls on the wet deck and sustains serious injuries with a broken arm. She blames your charter business and files a lawsuit against your company, demanding compensation. Your professional charter liability insurance will pay for the cost of your legal defense, including paying for a settlement with the customer out of court, which is always deemed in your best interest.
An employee is showing a charter guest how to bait a line on a reel. The employee accidentally knocks the customer to the ground, causing injuries when his head lashes onto your deck. The guest is upset at the employee and takes legal action against your business. Again, professional charter liability insurance will pay for your legal costs and support any medical billing issues.
Key Points You Should Know About Fishing Charter Liability Insurance
The average fishing charter business in America spends between $400-$1,100 per year for $1 million in general liability coverage. Many factors go into determining the price of your policy, including:
Location
Deductible
Number of employees
Per-occurrence limit
While it is best practice to have coverage in place, you shouldn't rely on insurance as your first line of defense. It is always better to avoid incidents and potential losses altogether. You may take some easy steps to protect your business by:
Staying up to date with business licensing.
Using robust contracts and being strict about customer signatures.
Streamlining your processes to help create a safe, consistent environment for conducting business.
When considering the potential risks your business faces, these costs can seem insignificant. Using 360 Coverage Pros for your professional charter liability insurance gives you access to more than reasonable costs and outstanding coverage. You also get access to first-class customer service, convenient online access, and user-friendly experiences on all of your devices. Beyond that, 360 Coverage Pros offers programs that were developed by marine professionals who have spent time at sea and understand the unique risks vessel operators and crew face every day.
Given how hard you have to work to become a successful fishing charter business, the last thing you want is to lose money or your credentials due to an incident or lawsuit. You can fully protect your license and career by purchasing mariner liability insurance from 360 Coverage Pros today.
Learn more about available coverage at 360coveragepros.com/mariners or contact your insurance expert, Chris Buseman, of 360 Coverage Pros at 866.807.3822 or chris_buseman@ajg.com for a coverage review.