Charter Captain Interests
09/13/2022
The Insurance Coverage That Licensed Boat Captains Need Now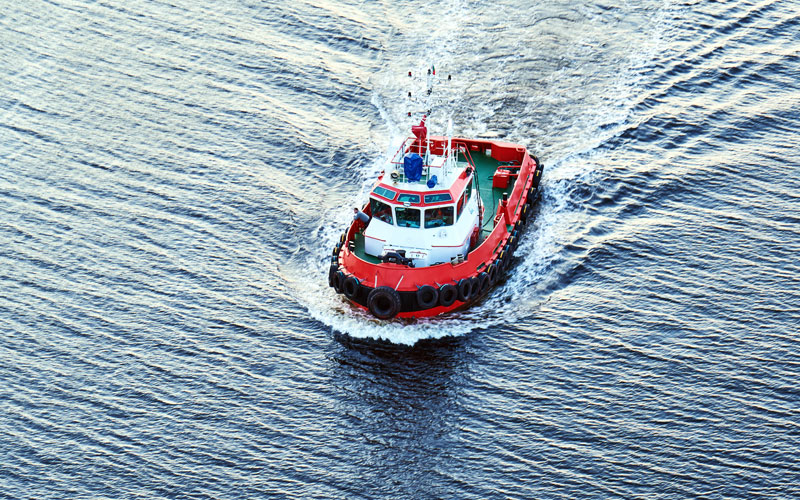 You face many risks every time you take out your charter boat. Don't head out unprotected. Learn how Mariner Liability Insurance can help prevent a financial catastrophe.
Just as consumers need auto, home, life, and other forms of insurance to protect their personal finances, charter-boat captains need multiple types of insurance to mitigate the risks of their profession.
Ship captains, especially holders of the U.S. Coast Guard (USCG) Six-Pack license, assume extraordinary responsibilities every time they head to open water. They must protect their vessel and assure the health and safety of their guests and crew. They must comply with USCG maritime regulations to remain licensed. Finally, they must avoid hurting third parties or damaging third-party property. Is it any wonder it takes multiple insurance policies to mitigate so many risks?
To that end, what insurance policies should you consider purchasing to protect your investment in your charter-boat business? Read on for answers.
6-Pack OUPV Mariner Liability Insurance
This form of insurance is for captains holding an OUPV license (limited to carrying six passengers or fewer). It protects you from the financial consequences of a marine incident that happens while you're on duty. These involve paying USCG fines, having your license suspended (and losing your income), becoming the target of civil or criminal litigation, and more. In short, when something you did (or failed to do) at work puts you in legal and financial jeopardy, your license insurance will activate to pay for your legal defense and for any damages or awards levied against you if you're found guilty.
Specifically, 6-Pack OUPV Mariner Liability Insurance, available from 360 Coverage Pros, can provide four significant shields to keep you financially safe after an accident or injury on your vessel.
Shield 1: Covers license protection and defense costs. When you have Six-Pack Marine License Insurance, your insurer will provide you with an attorney and pay for other legal expenses should you become the target of a USCG investigation. Your policy will not only pay for your legal fees but will also cover penalties and fines should you lose your case. This coverage also handles costs related to foreign-jurisdiction marine investigations and loss of your personal property.
Shield 2: Civil defense and criminal defense. Your policy doesn't just need to protect you during USCG investigations; it also needs to be there when civil or criminal proceedings before governmental bodies take place. Whether you're facing a government inquest, proceeding, or trial—in a civil or criminal court—your liability insurance can take care of your legal fees, judgments, and settlements up to your policy limit.
Shield 3: Civil legal liability. If a private citizen suffers a financial loss or injury due to your negligence, the person might file a civil suit against you. If you have 6-Pack OUPV liability insurance, your policy can pay for your legal costs and any damages you're ordered to pay.
Shield 4: Loss of income. If a USCG or other government proceeding holds you liable and you end up losing your captain's license, your insurance policy will cover your loss of income. Depending on the amount of protection selected, you can receive up to $25,000 a month for up to one year.
Put these shields together and what do you have? A comprehensive safety net that protects you and your business if you're involved in a serious accident or injury at work. Having complete peace of mind is priceless, and 6-Pack OUPV Liability Insurance from 360 Coverage Pros provides that and more at a reasonable cost.
6-Pack OUPV Marine License Insurance Exclusions
Your license insurance offers robust protection against the many risks you face as a captain. However, insurance companies exclude specific perils (or risks) from coverage to keep premiums affordable. These include (but aren't limited to) instances where the loss:
Arose from acts of willful misconduct or where the insured was under the influence of alcohol or illicit drugs or intentionally or recklessly violated a criminal statute.
Involved a shipping casualty in which a captain was operating a vessel outside of his or her license authority.
Generated punitive or exemplary damages.
Resulted from hostile or warlike actions in a time of peace or war.
Was caused by the use of a weapon of war using atomic fission or radioactivity.
•    Occurred during an insurrection, rebellion, revolution, civil war, usurped power or any actions were taken by a government authority in defending against those events.
Hull and Machinery Insurance
As its name suggests, Mariner Liability Insurance protects your ability to keep working as a charter-boat captain. What Mariner Liability Insurance doesn't cover is damage to your boat. For that, you need Hull and Machinery Insurance.
Hull and Machinery Insurance is a comprehensive protection for your vessel and all its attached parts, including its engine and electronics. It not only covers boat repairs due to a covered loss but also repairs to your engine, deck machinery, and electronics. Here are some specific losses a hull and machinery policy can protect against:
Damage resulting from bad weather
Damage to your vessel from a collision or allisions
Theft
Vandalism
Damage to engine
Navigation equipment damage
The maximum amount your insurance will pay after a loss depends on the limits of liability in your policy. It also will depend on whether you purchased your policy on an agreed-value or replacement-value basis. Agreed value is established at the time of purchase. Replacement value is what it will cost to buy another boat. What's more, the extent of your protection will depend on whether you bought a named-hazard policy or an all-risk policy. With the former, your policy only protects against losses explicitly listed in your policy. Everything else is not covered. You can assume all losses are covered except those named as exclusions with the latter. You may want to purchase an all-risk policy for greater peace of mind, assuming you can afford the higher premium.
Hull and Machinery Insurance Exclusions
As with Mariner Liability Insurance, Hull and Machinery Insurance does not cover certain types of losses. These include (but aren't limited to):
Wear and tear: Your insurance is designed to cover only sudden and accidental losses, not predictable ones. Your policy won't pay for repairs if your engine gives out due to a lack of maintenance.
Intentional acts: Insurance does not apply to acts such as deliberately damaging a boat to collect on insurance. Doing this will also make a captain liable for criminal prosecution.
Illegal or illicit activities: Getting into an accident while conducting any illegal activity will not be a covered event.
Operating a boat while under the influence of drugs or alcohol: Similarly, if you have an accident while impaired, your insurance company won't defend you.
Embarking without a seaworthy vessel: If you begin your excursion knowing your boat has mechanical problems, you may end up without insurance coverage for ensuing losses.
Protection and Indemnity Insurance
Protection and Indemnity (P&I) policies protect you when a third-party casualty occurs onboard or when damage is done to a third party's property. P&I policies are similar to the General Liability Insurance that shop owners buy to protect against visitor trips and falls. Just as general liability coverage pays for customer injuries or property damage that occur on your business property, P&I insurance pays for bodily injury (or death) claims or property-damage claims relating to the operation of your boat.
Protection and Indemnity Insurance has two parts:
Bodily injury (BI): Pays for medical costs that result from a covered incident. This includes lost wages and other costs relating to post-incident sickness or death. Protection and Indemnity Insurance will pay for an attorney to defend you, as well as for settlements or judgments of a court or regulatory body hands down.
Property damage (PD): Pays for any damage you cause to third-party-owned property, structures, or boats. If a court finds you professionally negligent for causing this damage, your PD coverage will come to your rescue.
In practice, BI and PD coverage can play out in many different ways. Here are some examples:
Illness, Injury, and Loss of Life: Covers illness, injury, and loss of life to crew members, passengers not covered by an injury compensation act, and even stowaways. People working close to the ship are also covered (for example longshoremen working on nearby docks).
Medical Expenses: Covers hospital and other related medical expenses for passengers, crew, and nearby workers who have suffered injuries or illness as a result of your professional error or omission.
Damage to Other Vessels or Property: Handles damage to other vessels and fixed properties in the water such as piers, docks, and harbor equipment, both by collision and other causes, excluding coverage already provided by Hull Insurance.
Damage to Cargo: Covers cargo and passenger baggage.
Wreck Removal: Pays to clean up wreckages, as required by law, even if the ship-owner is not at fault.
Quarantine: Covers losses resulting from an imposed quarantine on board a vessel.
Repatriation: Covers the cost of repatriating any member of a crew.
Oil Spills and Pollution Civil Liabilities: Pays for defending and settling civil lawsuits arising from oil spills and pollution.
War and Political Risks: Covers war and marine terrorism risks, including capture, seizure, detainment, and other politically motivated actions.
Protection and Indemnity Insurance Exclusions
Please note: Protection and Indemnity Insurance doesn't cover claims from crew members insured due to their captain's alleged negligence. This is usually a Worker's Compensation Insurance matter. However, some insurers will allow you to buy a special endorsement on your P&I policy to cover such losses. However, this will raise your cost.
Since a P&I policy is a form of liability insurance, it will not pay for collision damage to your vessel. Your Hull and Machinery policy will address those costs.
In conclusion, being a six-pack OUPV captain doesn't just involve putting on a safe and entertaining excursion for your guests. It also involves protecting your career, the boat (especially if you own it), and your personal finances in the aftermath of a serious incident. Purchasing proper Mariner Liability Insurance, along with Hull and Machinery Insurance and Protection and Indemnity Insurance, will provide maximum peace of mind for you.
Are you concerned about the professional risks you face as a fishing charter boat captain? Then consider buying a convenient, affordable Mariner Liability Insurance protection from 360 Coverage Pros.