Charter Captain Interests
04/28/2022
What is Liability Insurance for 6-Pack OUPV License Holders?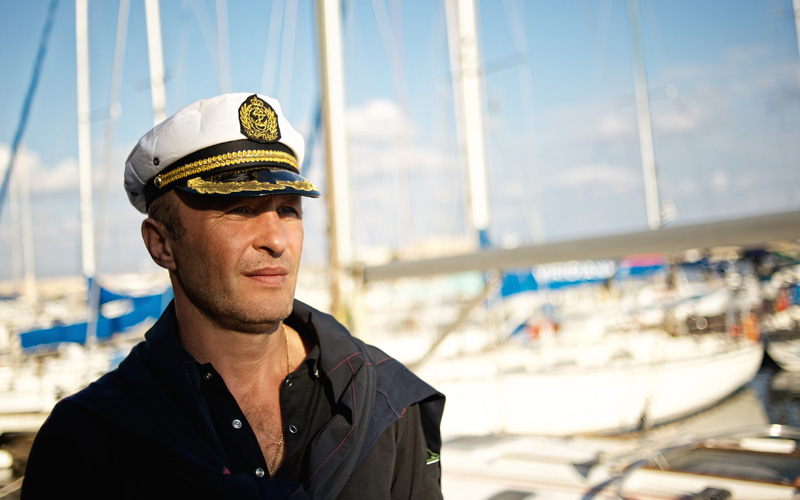 Losing your 6-Pack captain's license can harm your career and personal finances. Here's how to protect your hard-earned credential with comprehensive and affordable insurance from 360 Coverage Pros.
Every time you head out on the water, you—and your 6-Pack captain's license—face exposures. There's always the chance bad weather can negatively impact your ability to operate a vessel. Poor visibility or distractions can precipitate collisions or allisions with other vessels. Crew or client injuries resulting from onboard behavior and/or use of your vessel's utilities can also spark legal trouble.
Incidents on your watch can lead to vessel damages, injuries to your crew or passengers, or damages to other third party property. Individuals are able to sue you for any number of reasons and when an incident does arise it can also put your OUPV or "6-Pack" license at risk.
The aftermath of such incidents can be highly damaging. Shortly after an accident, the U.S. Coast Guard (USCG) or nearest governmental authority will investigate. The timeframe in which an investigation spans may vary greatly. During this period, you may have to appear at an administrative hearing or court and the USCG can temporarily suspend or lower your license grade, making it difficult or impossible to continue working as a captain or running your business. If it is determined that your professional negligence played a role in the event, fines and penalties can be levied against you and your license can be temporarily or permanently suspended. The USCG issue licenses and it is their due diligence to monitor the licenses they have issued and ensure that high standards and professionalism within the industry is being upheld. License investigations can have dire implications on your ability to keep working—and earning a living—as a charter captain.
What is 6-Pack OUPV Mariner Liability Insurance?
Marine license and professional liability insurance is designed specifically for any captain holding a USCG license. Coverage shields you from the financial consequences of a marine incidents occurring while you're operating a vessel. This insurance covers the costs of hiring an attorney for administrative hearings, license investigations, or civil and criminal allegations against you. Mariner liability insurance also covers the costs of regulatory board fines and penalties, and damages you may be found liable at the outcome of a lawsuit. If you find yourself in legal jeopardy due to potential professional negligence or allegations made against you by passengers or clients, your marine liability insurance can help provide peace of mind.
Specifically, charter captain (6-Pack OUPV) liability insurance can provide four protective layers to keep you financially safeguarded after an incident or injury on your watch. The first layer, license protection and defense costs, is essential and protects your license and livelihood during the onset of a regulatory investigation. Other layers carry significant weight to improving the effectiveness and level of coverage of your insurance policy should an incident occur.
Layer 1 – Basic Coverage: License protection and defense costs. This means your insurer will provide you with an admiralty attorney and cover for your legal expenses if you must appear in court due to a USCG (or other regulatory) investigation. This coverage not only covers your legal fees but also pays penalties and fines the USCG imposes against you. Also included in this foundational coverage are costs related to foreign-jurisdiction marine investigations and loss of personal property.
Layer 2 – Choice Coverage: Civil defense and criminal defense. Your policy doesn't just need to protect you during regulatory investigations; it also needs to safeguard you from allegations made by clients, passengers, and any other third party against you. The second level of coverage protects you from having to hire an admiralty attorney and pay for defense costs and associated expenses in the event you are served with a civil or criminal complaint.
Layer 3 – Premium Coverage: Civil legal liability. This third level of coverage protects the captain from sums they may become legally obligated to pay for bodily injury and/or property damage as a result of an incident. Monetary judgements made against vessel operators can become costly, maintaining civil legal liability coverage is paramount to protect captains against the daily risks of the services they provide.
Layer 4: Loss of income. If a USCG or other governmental proceeding holds you liable and you end up losing your captain's license, temporarily or permanently, your insurance policy will cover your lost income. Depending on the amount of protection selected, you can receive up to $25,000 a month for up to one year and $35 per day of subsistence allowance.
Combined, all four layers of coverage provide a robust safety net that will protect the insured policyholder. Having complete peace of mind is priceless, and charter captain liability insurance from 360 Coverage Pros provides that and more at a reasonable cost.
Charter Captain, 6-Pack OUPV License Insurance Features
Here are the main features to look for when shopping for mariner liability insurance:
Low monthly rates: For charter captains, 360 Coverage Pros offers comprehensive protection for as little as $25.83 per month.
Policy limits: Currently, 360 Coverage Pros offers $1 million in license protection and defense costs for charter captains. 
Civil defense and criminal defense: Charter captains receive $50,000 limits of liability for civil and criminal defense.
Civil legal liability: Under the current Program offerings, charter captains receive $100,000 limits of liability for civil legal liability coverage.
Loss of income: Depending on how much money you make, you can insure your paycheck starting at $2,000 a month and going as high as $10,000 per month if you hold an OUPV license.
Ability to purchase insurance online: Nothing's easier than buying mariner liability insurance from 360 Coverage Pros. No brokers to talk to or manual underwriting approval required. Just apply online and get your proof of insurance within minutes.
Top-rated insurance carrier: It's important to have a financially stable insurance company safeguarding your license and livelihood. 360 Coverage Pros works exclusively with Berkley Offshore Underwriters, an "A+" rated insurance carrier and claims administrator, to underwrite all of our mariner liability insurance policies. That means you'll never have to worry about gaps in your safety net.
Role of Mariner Liability Insurance vs. other types of insurance: Remember, your liability insurance is a unique policy. Coverage is designed to run parallel to the policy the insured, insured's employer, or vessel owner has for a vessel itself; commonly referred to as protection and indemnity coverage (P&I). Mariner liability protects insured's license and persons from the financial costs and liabilities in the event of a vessel incident leading to litigation or investigations against the vessel operator. It also protects from perceived negligence which could be brought forth by clients, passengers, or other third parties while vessel operators run their usual course of professional services.
Given how hard you've worked to earn your OUPV license and become a successful charter boat captain, the last thing you want is to lose your money or your credential due to a license investigation or lawsuit against you. You can fully protect your license and career by purchasing mariner liability insurance from 360 Coverage Pros today.
Concerned about your professional risks as charter boat captain? Then consider buying convenient, affordable license and liability protection from 360 Coverage Pros.