Cyber Security & Compliance
03/11/2020
5 Tips to Avoid Wire Transfer Fraud
By Susan Wright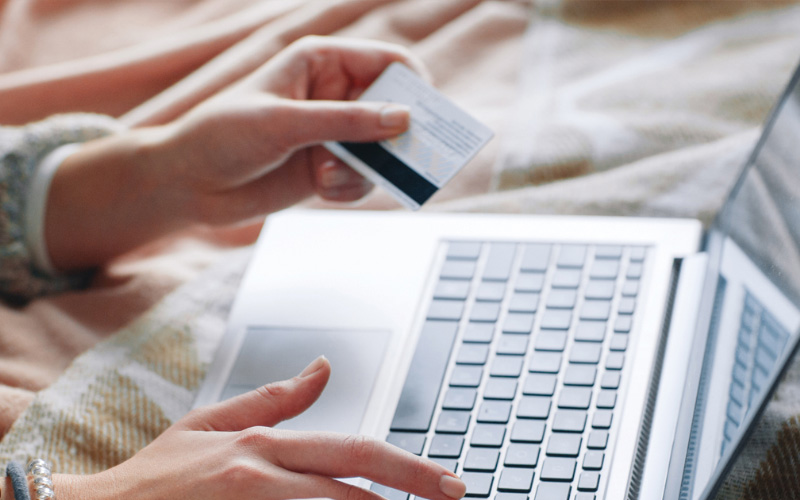 While the Internet can make conducting business fast and convenient, it also provides a lucrative opportunity for hackers to scam millions of dollars out of unsuspecting consumers and businesses. One such scam is wire fraud.
According to Federal law, wire fraud can occur when a scammer uses wire, radio, television, and / or the Internet to scheme someone out of money or property. Based on FBI statistics, Americans lost nearly $150 million to real estate scams in 2018 alone, and scams in the industry have jumped more than 1,000% just since 2015.
If caught, someone who commits wire fraud could be fined up to $1 million and / or serve up to 30 years in prison. But given the ease of online transactions today, more often than not, the criminals get away – and will usually move on to their next victim.
Unfortunately, no one is completely immune to wire fraud – including savvy investors like Shark Tank's Barbara Corcoran who recently lost nearly $400,000 in an email "phishing" scam. As a seasoned real estate buyer and seller, Corcoran received an "invoice" for a renovation project, which she promptly paid.
It was only after her bookkeeper caught the mistake that Corcoran realized she'd been scammed. The scammer has since disappeared, and Corcoran won't likely be getting her money back.
Even though real estate is now one of the top areas for online financial scams in the U.S., there are some tips to follow that can help you to reduce the likelihood of becoming the victim of wire fraud, as well as what to do if you become one.
How to Protect Yourself from Wire Fraud Scams
Just like the old saying goes, "An ounce of prevention is worth a pound of cure." This goes double for wire and other types of financial fraud. With that in mind, some of the top tips for protecting yourself against wire fraud in the real estate arena include the following:
Learn the different types of wire fraud.

There are several different forms that wire fraud can take – both online and off. For instance, for many years fraudsters have been posing as "telemarketers" who state that the victim needs to send money for various reasons. In some cases, the caller will even state that the victim has won a lottery or other type of contest, but that they must first provide personal and banking information in order to receive the prize.

Another type of wire fraud is referred to as "phishing." This occurs when a scammer sends either text messages or emails, posing as a bank or other financial institution. These messages can oftentimes appear extremely convincing – and similar to Barbara Corcoran's situation, this scheme can sometimes result in a six-figure (or more) payout for the criminals.
Know how to spot a scam.

Watching out for "red flags" is another way to help protect yourself from wire fraud incidents. Just some things to look out for include inconsistencies in email addresses and domain names.

One way to help with determining where a message has actually come from is to roll your curser over the return email address – and if it doesn't match, it's possible that it came from a scammer.

In addition, if an untrusted email provides a phone number for you to call, always double check to make sure that you're actually calling the company or entity in question. For example, if the email says it's from "XYZ Company," it is wise to look up the company's contact information rather than simply calling the number referenced in the email message.
Work with a trusted financial institution.

Working with a trusted financial institution can also help to reduce the likelihood of becoming a victim of wire fraud – provided that you verify you are actually conversing with the company.

Today, most reputable financial institutions have fraud control systems in place to help detect wire fraud and other similar crimes before they occur. Many companies also provide their representatives with training on how to spot fraud so they can reduce the chance of it taking place. Unfortunately, though, there is still no guarantee that a scammer won't get through.
Protect your real estate transactions.

Real estate transactions can move quickly, and oftentimes, funds are being wired to and from multiple institutions, such as banks, brokerage houses, escrow firms, and title companies. In some cases, a fraudster will contact the buyer or seller and say there has been a "last minute change."

But even in a hurried situation like that, it is essential to step back and verify the sender of the message before forwarding any funds, or even providing them with sensitive personal and financial information.
Take immediate action.

If you do find you've become the victim of a wire fraud scam, it is critical you take immediate action. Doing so can help to prevent further financial damage. One item on your to-do list should be to contact your bank or financial institution and ask that they directly contact the recipient of the transferred funds.

You could also contact your local FBI field office. The FBI often works in conjunction with the U.S. Treasury Department's Financial Crimes Enforcement Network. Depending on the situation, and how quickly you get in touch with the FBI, it may be possible to freeze the funds, or even have the money returned to you.

It is also recommended that real estate professionals obtain cyber insurance coverage that can help with the cost of recovering lost money from scams, as well as with the various expenses – such as legal representation – that may be incurred during the recovery process. These insurance plans may also include benefits like phishing loss, cyber deception, and identity theft protection.
Take the Next Step for Protecting Yourself and Your Business from Wire Fraud
If you and your business are not protected against fund transfer fraud, phishing and other costly situations, the time to do so is now. Cyber Insurance plans are affordable, and they can provide you with the peace of mind knowing you have an ally on your side.
To learn more about wire fraud protection through a cyber-insurance policy or to take the next step to getting your plan in place right away, you can visit our website at 360 Coverage Pros.