Cyber Security & Compliance
08/22/2022
Veterinarian Cyber Liability Insurance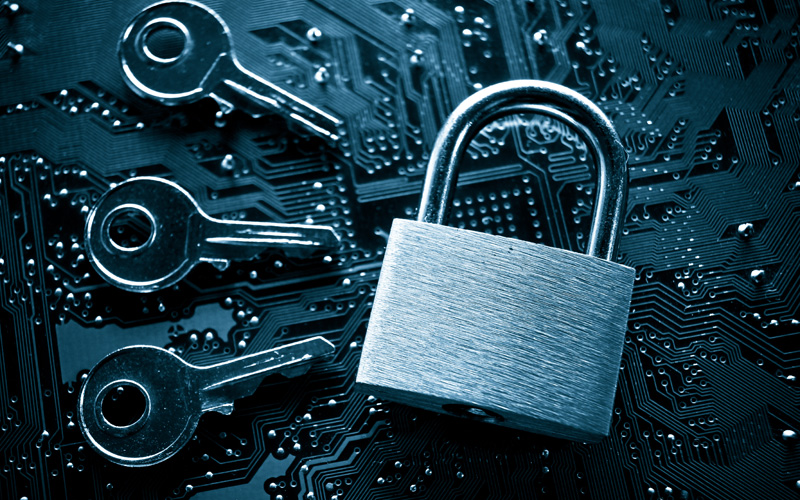 Data breaches are one of the largest concerns for organizations today. According to Tech Target, a breach is defined as an event in which personally identifiable information is potentially put at risk. Breaches can happen with data on both paper and electronic files. The cost of these breaches continues to rise, with the global cost of a single breach averaging $3.62 million. Beyond the financial consequences of a breach, network security is also extremely important for any business, because an attack can compromise the trust of your customers.
Cyberattacks and data breaches do not target only large corporations. The rate at which cyberattacks against small businesses grew over 420%. This means that small business cyber breaches grew more than five times last year compared to the previous year. Cyber criminals are targeting small businesses in hoards. It's easy to intuitively assume that cyber criminals would target larger businesses—more customer data and revenues equals more money, right? However, this doesn't seem to be the case.
In fact, 60 percent of small companies go out of business within six months of falling victim to a data breach or cyberattack when not properly insured. So, multiply your practice's total number of clients by $214, and this would be the amount you'd be paying due to a data breach at your office. This financial liability estimate is based on research done by the Ponemon Institute.
With both the financial security and future of your business on the line, it's crucial for veterinarian offices of all sizes to do more than just monitor network activity. The best way to prevent becoming a part of this sobering statistic is to protect your business by having the proper insurance coverage in place.
360 Coverage Pros cyber liability and data breach insurance provides protection for:
Breach response costs (including employees).

Credit notification costs
Monitoring services for up to one year (or as required by law)
Forensic analysis/computer forensic expert
PR consultant

Cyber extortion.
Business interruption costs.

Loss of income
Restoration costs

Claims– i.e., damages and claim expenses– for:

Violations of privacy law or regulation.
Multimedia liability (e.g., claims based on defamation, libel, copyright infringement).

Regulatory fines and penalties.
Compensatory payments– as required by regulatory action– to affected individuals.
PCI assessments.
One of the first topics to cover with new cyber insurance buyers is the business's regulatory or contractual responsibility with regard to customers' personal information. If your practice stores customers' data, such as names, addresses, credit card information, Social Security numbers and more, on any type of computer system on or offline, then there is a regulatory obligation to keep that data secure and therefore, a higher price tag in the event of a breach.
Five reasons to consider a cyber liability and data breach policy from 360 Coverage Pros:
Responding to a breach is not only costly, it's complex. Experts from multiple disciplines— from forensic investigators, to public relations firms and privacy counsel— may be needed to mount a coordinated response to even the smallest incident.
A single laptop left on a commuter train or stolen at an airport can cost an agent nearly $50,000, with most of that being spent to respond to data breached or potentially breached.
State and federal regulations require proper handling of private information. If this information is breached, agents must navigate different laws in the 46 states that mandate how to notify victims.
Even if you outsource data handling, your exposure stays in-house. Some 70 percent of small businesses report that breaches are more likely to occur when outsourcing data.
The exposure is not just from hackers intruding on electronic systems. Breaches are caused by everything from lost, discarded or stolen laptops, PDAs, smart phones and portable memory devices, to innocent procedural errors and acts of disgruntled employees.
With pricing as low as $199 annually, you really cannot afford to skip on a cyber liability and data breach policy from 360 Coverage Pros.
| | | | | |
| --- | --- | --- | --- | --- |
| Insured Revenue | $250K Limit | $500K Limit | $1M Limit                 | $2M Limit |
| $0 - $1M | $199 | $299 | $400 | N/A |
| $1M - $2.5M | $310 | $399 | $599 | $799 |
| $2.5M - $5M | $410 | $550 | $750 | $999 |
Because cybersecurity insurance is new, policies will vary widely from one provider to the next. To choose the best policy, companies should closely review policy details to ensure it contains the necessary protections and provisions. In addition, companies should evaluate whether policies provide protection against known and emerging cyber incidents and threat profiles.
Protect your practice and your patients. Be prepared.
Learn more about cyber liability and data breach coverage at 360coveragepros.com or contact your insurance expert, Jonathan Decker, of 360 Coverage Pros at 833.668.0037 or jonathan_decker@ajg.com for a coverage review.