Dentist Interests
09/10/2019
Buying Dental Malpractice Insurance Online
By Harry J. Lew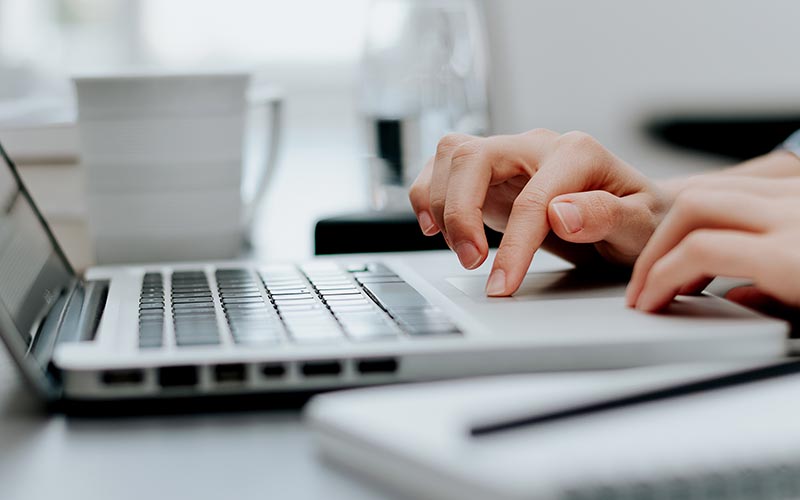 More dentists are buying their malpractice insurance online. It's easier, faster, and often, less expensive. With so many other matters vying for your attention, isn't it time you went the online route?
Can you imagine where your practice would be today without technology? Chances are, the digital innovations that have transformed dentistry over the last two decades have revolutionized how you deliver clinical care and manage your practice. Doing away with those advantages would likely be unthinkable.
Practice-management tools such as electronic health records and chair-side devices such as VELscopes and intraoral cameras have made it much easier to visualize your patients' dental problems. And digital radiography and laser dentistry have revolutionized dental diagnosis and treatment even more so than have prior advances in the field.
But what does all of this have to do with buying insurance? Everything, since digital technology has brought similarly dramatic breakthroughs to the insurance world. One of the biggest has been upgrading the task of buying insurance from paper to digital processing. This has allowed small businesses, including dental practices, to buy just about any form of insurance, from general liability policies to malpractice protection, in a fraction of the time it took in the past.
Insurance technology is having an especially profound impact on how dentists buy malpractice coverage. Spearheading this revolution is 360 Coverage Pros, the only insurance provider that has digitized the process of purchasing dental malpractice insurance, making it easier and faster than ever before.
Online buying a welcome advance
By migrating the process of buying insurance online, insurers have reduced administrative costs, while greatly enhancing the customer experience. Since buying insurance is not usually most dentists' favorite activity, digitizing the sales process is a welcome innovation. It involves automating the process of finding a reliable agent and insurer, as well as of applying and paying for your insurance. At the end of the day, purchasing insurance online is a boon for today's time-strapped dentist, who has much better things to do than spend hours buying insurance.
To give you a sense of how far the industry has come, let's compare the process of buying dental malpractice insurance 20 years ago with what it's like today at an online provider such as 360 Coverage Pros.
The starting point, of course, is finding someone who is licensed to sell dental malpractice insurance. In the good old days, you'd probably get referrals from other dentists in your practice or community. Or maybe you'd find out about a broker when the person advertised in, or wrote an article for, your association newsletter or exhibited at your dental convention.
Today, Google has taken the time consuming process of finding a malpractice insurance broker and made it a thing of sleek efficiency. Now all you have to do is enter a search term into the Google search engine—typing, say, "dental malpractice insurance" along with the name of your town, city, or state—and you'll instantly have many prospective insurance brokers to consider.
With two to three insurance brokers identified, the next thing you'd do is call them to set up meetings. At this session, the brokers would ask questions about your practice to assess how much malpractice insurance you needed and to uncover any concerns that might require special provisions in your insurance policy. They would then turn this information over to their insurers along with requests for premium quotes.
With your brokers collecting quotes, you'd now get to wait days or weeks to see which, if any, insurers had the risk appetite to insure your practice. If your brokers were successful at finding insurers willing to insure you, they'd compile these quotes in a proposal, which they'd mail to you or deliver in person.
The next step would be to wait for the proposal(s) to arrive in the mail or alternatively to schedule a second meeting with your broker(s). At that point you'd learn which insurance companies were interested in writing your insurance and at what cost.
Depending on your decision-making style, you'd either decide on the spot which company/policy to buy and write the insurer a check. However, if you were a more deliberate buyer, you might have asked for a couple days in order to ponder your decision. Either way, you'd have consumed several weeks or more buying dental malpractice insurance, time you wish you hadn't spent on this non-clinical task. Getting insured was important, but did it have to take so ?
How online buying works
Fast forward to today, a time when, thanks to industry pioneer 360 Coverage Pros, dentists can now buy their malpractice insurance online. Here's how that process works:
360 Coverage Pros to get an overview of its dental malpractice insurance offerings. If you like that an A+ rated insurance carrier provides the insurance and that you can get coverage limits of up to $2 million per incident and $4 million overall, then click through for details after indicating whether you're a full-fledged dentist or a dental student.
Review the coverage details page. Here you'll quickly learn about your eligibility for coverage, the program features, its coverage limits, the insurance underwriter, the program administrators, and key disclosures. If you like what you see, click "apply now" to initiate the purchase process. If you have questions, click on "schedule a free consultation" to speak to a service representative. If you're not ready to proceed, click on "set a renewal reminder" to get a 360 Coverage Pros email when your existing malpractice coverage is due to renew. This will allow you to revisit the site later when you're ready to revisit your decision to buy.
Click "apply now" to tell 360 Coverage Pros whether the malpractice insurance is for you. Also indicate when you want the coverage to begin. You'll also see six information items you'll need in order to purchase your coverage online. Once you've collected all the items in electronic format, click "continue."
Next enter basic information about yourself: your name, your dental degree and license number, where you live, and your phone number and email.
Enter information about your primary practice location and whether you practice at multiple locations.
Enter information about the structure of your business. For example, do you operate as a corporation, as a sole practitioner, as an LLC or partnership, among other choices? You'll also select how much insurance you want to buy and under what policy form...occurrence or claims made.
Detail your dental procedures. Here you'll provide data on whether you engage in certain dental activities such as endodontics or IV/IM conscious or unconscious sedation, among others, when you received your license, and other risk-oriented questions about your practice, including what specific risk-management training you've completed. This is the most involved part of the buying process, but it's necessary because the system needs a precise view of your practice in order to generate an accurate premium.
After you finish inputting all the practice and procedure information the system will provide you with a preliminary price indication. This is your chance to decide if 360 Coverage Pros is "in the ballpark" price wise. If you like what you see, you only have a few more questions regarding your practice history (claims or board actions) to answer before receiving a firm quote.  You'll have an opportunity to review everything you entered before the process is finalized and a quote letter is generated.
The process goes very quickly now. Click to "accept the quote" and you'll get a link to pay your premium via credit card. In the time it takes to process your payment your complete policy is emailed to your inbox. You can print it out or save it as a PDF to be printed only when you need it.
Depending on the complexity of your practice, the nature of your clinical activities, and prior malpractice claims, most dentists are able to apply and pay for 360 Coverage Pro's dental malpractice insurance in less time than it takes to complete a routine prophylaxis. However, if you need more time, you can always return to it later employing the user name and temporary password the system sends you behind the scenes. In any case, compare getting insurance in about an hour vs. having to spend hours finding and speaking to a broker and then wait days or weeks to get premium quotes from that person.
Other online advantages
Just as technology advances have made dentists more capable and productive at delivering patient care, digital processing has made buying insurance easier and faster than ever before. But speed isn't the only advantage. Here are several others:
You have more flexibility during the buying process. For example, since websites are normally available 24/7, you can submit your application at any time of the day or night.
If you have a question, you can submit it online and get an answer faster than you normally would calling your broker and waiting for a return call.
You can access and print your proof of insurance at any time rather than having to go through your insurance agent or insurer, which will likely take much longer.
Finally, your cost of insurance might be lower online compared with a traditional agent or broker. That's because technology allows for efficiencies that bricks-and-mortar agents and brokers lack and the latter individuals may receive higher commissions than online insurance providers do.
In short, as a busy dentist or dental student, you surely have much better things to do than shop for insurance the way your parents or grandparents did. When you're ready to buy your first malpractice insurance policy or renew your existing coverage, visit 360 Coverage Pros for the latest advantages digital technology offers. You'll likely save time, money, and hassles...what's not to like about that?
Ready to try buying your malpractice insurance online? Visit 360 Coverage Pros to get the process started.