Dentist Interests
03/20/2019
Dental Service Organizations on the Move
By Harry J. Lew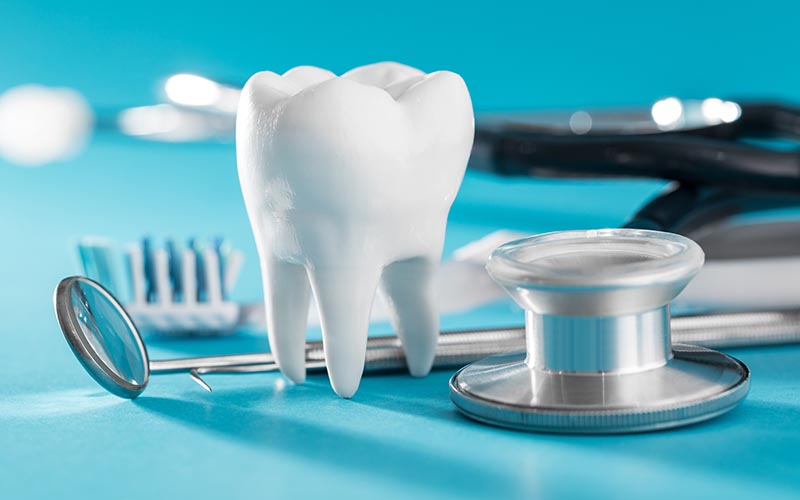 It's not your father's dental marketplace. Twenty or 30 years ago, independent solo practices dominated the industry. Today, group practices of various types, including dental service (or support) organizations, are flexing their muscles in a rapidly consolidating business.
Result: dentists at all stages in their careers have new options to consider. One is whether or not to join a dental service organization (DSO). Have you ever contemplated making such a move? Then you'll want to read on for more information about these innovative practice models. In a future article, we'll discuss how to evaluate a DSO opportunity in terms of your own needs and resources.
Many DSO Flavors
DSOs are not a new concept in dentistry. From recent dental-school graduates to seasoned clinicians on the cusp of retirement, dentists for years have witnessed the evolution of DSOs—and may have even considered joining one. However, since dentists have more training and experience in clinical work than in corporate management, it's important to understand what DSOs represent from a business perspective.
DSOs come in many different flavors. But they share one key concept: the separation of clinical dentistry from practice management. What exactly is a DSO? It's a legal entity that runs the business functions of multiple practices, including human resources, marketing, compliance, payroll, technology, and more, while its dentists continue to manage and deliver patient care. Some DSOs function solely as providers of business services to contracted dental practices. Others actually acquire those practices, turning independent dentists into corporate employees.
DSOs are unlicensed to practice dentistry, says Brian A. Colao of the Dykema law firm's Dental Service Organizations Industry Group. However, they can provide non-clinical administrative services to practices that dentists own and control. Moreover, non-dentists can own a DSO, and non-dentist investors can buy and sell them, Colao said in a presentation to the American Association of Dental Group Practice (AADGP).
Colao believes DSOs are bringing economic benefits to the profession. For starters, he thinks opening up the industry to non-dentists and to experts in business and economics have produced business and clinical innovations and economies of scale. What's more, he believes DSOs have improved patient access to dental care and produced higher rates of return for industry investors.
Also important are several economic fundamentals underlying DSOs, including:
Recession-resistant dental revenue growth
U.S. population outpacing dental provider growth by 13 percent from 2013 to 2033
Specialty practices such as orthodontics and oral surgery growing at a faster pace than general dentistry
Increasing regulatory and administrative burdens on dentists
The Affordable Care Act's (ACA) expansion of state Medicaid programs, which has increased the number of adults and children now eligible to receive Medicaid-funded dental care, has sparked DSO growth as well, although not consistently across all states.
According to a report from the Oral Health Workforce Research Center (OHWRC) at the State University of New York at Albany, "the market for dental services to low- and low-middle-income people, especially adults, is largely untapped . . . . As state Medicaid programs increasingly shift patients to managed care plans, some DSOs have leveraged their business model to serve more Medicaid patients."
Then there's the mounting debt burden of graduate dentists—hitting an average of nearly $300,000. This doesn't include the $500,000 to $1 million needed to buy or invest in a dental practice after graduation. Soaring debt and capital requirements have forced new dentists to consider paths into the profession that generate less debt.
Finally, the fact that dental-practice median overhead is 74.52 percent of total income is a powerful motivator to shift business management to a presumably more efficient DSO.
Given the factors just cited, it's not hard to see why so many dentists are joining DSOs, growth that's three times faster than the dental industry as a whole, says the Dental Alliance. In fact, according to the American Dental Association's Health Policy Institute (HPI), 7.8 percent of dentists now work for one, which liberates them from the financial and business obligations of dentistry so they can focus on direct patient care.
Apparently, DSOs are even more popular with younger dentists. The HPI study revealed that 16.3 percent of dentists younger than age 34 now work for a DSO. Kim Larson, Co-Founder and CMO of Group Dentistry Now, a publication for DSOs and dental group practices, believes HPI's 7.8 percent penetration figure underestimates DSO participation because it only represents the largest DSOs in the marketplace. If you consider the hundreds more emerging and mid-market DSOs that weren't included in the study, he says total participation could easily be in the 15 to 20 percent range.  
Business Impact of DSOs
In short, even though DSOs currently account for a small slice of the industry pie, that portion is growing fast and reshaping the business in dramatic ways. This means dentists of all stripes need to take DSOs into account when planning their futures, which requires fully understanding what they represent from a business perspective.
What can we learn from DSO's growing influence? Dykema's Brian Colao believes there are three key takeaways:
First, the growth of DSOs means the industry is moving from a dentist-managed model to a DSO/corporate-managed model.
Second, for DSOs, economic value no longer resides at the practice level, but rather upstream at the DSO.
Third, clinical care within a DSO remains under the control of dentists.
Still, coming to grips with the first two conclusions can be difficult for dentists used to running their own businesses. And many constituencies within the profession can be openly hostile toward DSOs, fearing that the influx of venture capital will transform the profession into profit centers with minimal focus on patient care.
However, as it becomes harder to manage an independent practice, selling out to a DSO in order to focus on patient care makes a lot of sense for many dentists.
At the end of the day, should you consider joining a DSO now or in the near future? Well, that depends on three factors:
The broad characteristics of the DSO you're considering
Your career stage
The specifics of the DSO's affiliation agreement
Let's discuss each factor in turn.
Broad DSO Characteristics
According to Kim Larson of Group Dentistry Now, there's no single type of DSO. Each is unique unto itself. For example, Larson points to the many ways DSOs differentiate themselves in the marketplace, including:
Where they operate geographically
The types of dentistry they practice
Their payor models (fee-for-service, Medicaid, capitated, a mix)
The career paths they offer
Who or what owns the DSO
Their corporate culture
How dentist compensation works
Whether and how dentists can become owners
The exit strategy for dentists
Larson urges dentists to consider whether they fit with a DSOs culture, philosophy, and value system before pursuing discussions.
Dentist Career Stage
Although considering a DSO's high-level characteristics is important, it makes sense to also view them through the lens of career stage. For example, if you're fresh out of dental school, access to a DSO's skill-development opportunities might be more important than pursuing equity ownership. However, for a dentist with 10 or 15 years of experience, snaring equity and profit participation might be more compelling than building clinical skills.
According to Ryan Lindgren, former VP of Acquisitions and Development for Benevis Practice Services, recent graduates should be sensitive to a DSO's ability to keep patients "in the chair," leading to faster income- and skill-development. However, not all DSOs offer extensive clinical support. That's why new dentists should probe to make sure their DSO will help them advance clinically.
Meanwhile, mid-career dentists tend to be more concerned about work-life balance and open to selling their practices at peak value to a DSO. The DSO advantage here, says Lindgren, is its ability to help experienced dentists explore new career options and even to relocate to new areas of the country, without being anchored to a practice.
Finally, late-career dentists often consider leaving the field, while maintaining income during the transition. Selling to a DSO helps them ease out of dentistry, while allowing them to work on their own terms, especially regarding hours and location.
We've only mentioned the advantages, but DSOs also have disadvantages that become more pointed at certain stages of a dentist's career. For example, a mid-career dentist working at peak capacity will typically have higher earnings in a private practice than in a DSO, Lindgren says. Thus, if you're 15 to 20 years into your career and want to bring home as much income as possible, a DSO might not be the place for you.
Once you've considered the general characteristics of the DSO and how they relate to your career stage, carefully assess the DSO agreement. This is where the rubber meets the road. If you fail to do your due diligence and end up making a bad deal, it can be very difficult to get out of it. So always put a DSO agreement under the microscope to make sure you won't regret your decision later. Our next article will show you what to look for.
To learn more about 360 Coverage Pros' dental malpractice insurance, please visit https://www.360coveragepros.com/dentists