Dentist Interests
06/12/2020
Financial Implications of Starting a Dental Practice
By Mark Buczko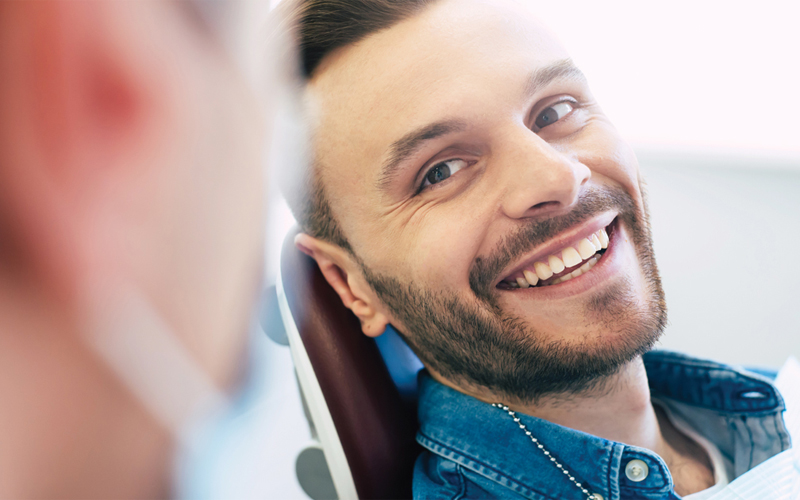 Many dentists dream of having their own practice one day. If you do, too, think hard about the financial implications. The pressures of running your own show can be enormous.
Should you become a dental entrepreneur or work as an associate dentist in a privately owned or corporate practice? That may well be the single most pivotal decision you'll make as a dentist. It's crucial because so much is riding on it: your income, career satisfaction, clinical-skill growth and, perhaps most important, your ability to create long-term personal wealth.
It's especially crucial if you are a recent graduate or if you only have a few years of experience, you may still be dealing with a heavy student-loan burden ($292,169 on average for 2019 graduates!). With so much debt, the ability to maximize earnings in order to pay it off is a priority. Meanwhile, taking out even more debt to build or buy a practice can be problematic.
Weighing the pluses and minuses
Given the importance of this decision, how should you approach making it? Think carefully about the differences between being an owner and being an associate in someone else's practice. One consideration is your personal work style or psychological temperament. Dentists who enjoy being entrepreneurial will usually be most comfortable with owning a practice. Those who are most at ease with mainly providing dental care will prefer working as an associate in someone else's business.
Another key difference relates to operational matters. If you prefer to create your own customized practice-management system, then you'll want to build or buy your own business. However, if you're comfortable working within the confines of someone else's management system, then you'll have no trouble being an associate.
Since cash flow is a make-or-break factor for most new dental practices, dental entrepreneurs will prefer to manage the billing system personally or oversee the office staff responsible for handling it. However, if you have little or no interest in learning how billing works, then you'll be better off working in someone else's practice.
Similarly, dental practice owners are often intimately involved with developing and executing a marketing plan for their business. This is especially true for new practices whose success depends on building a patient base from scratch. If marketing isn't your thing, then you'll probably be happier working as an associate at an existing firm, where someone else will do business development and where having a preexisting patient base makes marketing less urgent.
Finally, if you have an acumen for finances, financial management of your own dental practice (and total ownership of profits and losses) could be right for you. But if you don't have a penchant for finances and don't mind having little or no profit participation (but also no exposure to potential loss), then becoming an associate dentist (or a corporate dentist) is likely the best career path for you.
Of course, owning a dental practice has potential downsides. With total autonomy comes complete financial responsibility. The pressures of your job may sometimes feel onerous. Until you get established, you may have lean revenue months that require personal sacrifice. You might not be able to take a long vacation for many years. And since the financial and technology aspects of dentistry constantly evolve, you may tire of being a perpetual student of practice management.
Finally, the feeling of being anchored to your practice can wear you down as a dental entrepreneur. Since you will have made such a large investment in starting or buying your practice, there may be a period of time where you may not have the freedom to easily relocate to another city or region, to go back to school or to take a sabbatical to pursue a non-dentistry interest. In short, you and your dental practice will essentially become one entity. The financial synergies you and your business create together will likely exceed what you could accomplish as an associate dentist alone. But they can also generate loss of autonomy, which ironically is one of the reasons dentists often prefer to own their practice.
However, if you fit the entrepreneur profile and are willing to accept the potential disadvantages, then starting or buying a dental practice may become a suitable career choice. But this is only half of the equation, because now you must deal with the financial realities of dental entrepreneurship.
Financial realities
Assuming you wish to start a practice vs. buy one, the first big hurdle is funding your start-up expenses. According to Keith W. Gruebele, senior vice president at Bankers Healthcare Group, these include items such as:
Leasing/renovation expenses. At the very least, you must come up with a large down payment consisting of several months of rent and a security deposit. You would likely also need to invest in upgrading or reconfiguring the space to accommodate your specific practice requirements like water, electrical and communications.
Dental equipment. In addition to the cost of operatory furnishings, today's high tech practices incur significant expenses in buying or leasing chair-side equipment has increased steadily. Big-ticket items include: $50,000+ dental lasers, $100,000+ CBCT X ray, $90,000+ CADCAM systems. You may end up spending several hundred thousand dollars in this area.
Employees. Operating a dental practice is almost never a solo operation. You will need to hire dental assistants, hygienists, receptionists and billing/financial specialists in order to create a finely tuned business. Depending on the location of your practice, the costs of staff salaries and benefits can be substantial.
Marketing for new patients. Just announcing your practice won't magically create a patient base. You need to invest in both traditional and social-media advertising to create a brand, attract first-time patients to your office and to promote community word of mouth. You can do some of these tasks yourself. But since providing dental services will be your main job, at some point you'll likely need to either hire a marketing specialist for your practice or to retain a marketing freelancer or agency to create and implement an annual marketing plan. Those services won't come cheap.
In addition to the above major items, you'll need to take into account other expenses that may be less obvious, including federal self-employment taxes, health insurance, retirement-plan contributions and office and equipment maintenance.
Finally, don't forget that you must have enough money left over from your start-up cash to pay for salaries and office expenses while you grow your patient base during your initial year in business.
According to the American Dental Association, an initial investment of up to $500,000 will be necessary to cover all of the items just mentioned. If you want to start your own practice and have access to that kind of cash, good for you! Since it's unlikely you'll have that much money lying around, you'll soon find yourself shopping for a loan. This adds an additional level of complexity to your start-up efforts, because now you'll have to develop a business plan to justify your funding request to potential lenders.
Your business plan must document the type of practice you wish to create, its equipment and staffing needs, and how exactly you will use borrowed funds. Your plan should also include an income statement to prove that your business will generate the cash needed to cover its expenses and hopefully net a profit that will let you pay off your loan at some future point, while producing a bottom-line profit.
Two major sources of financing are lenders that specialize in the dental industry and commercial banks. To apply for a third-party loan, you must submit a business plan as well as a net-worth statement, multiple years of income tax returns, copies of your professional dental licenses and a completed credit application, among other documents.
As you can see, the financial implications of starting a dental practice are considerable. But we're not done yet. As practice owner, you will be responsible for billing/accounting systems that automate the process of generating client bills and submitting them to insurance companies for payment. But billing is more than just the mechanical process of submitting invoices to clients and insurance companies. It's also an accounts receivable/collections process that must serve functions such as:
Making sure patients know their financial accountability on a monthly basis.
Providing arrangements when patients are unable to pay their balance in full after one billing cycle.
Providing a system for collecting past-due accounts.
Initiating a last-resort process for referring late accounts to a collection agency.
Further complicating matters, you will also be responsible for applying for business and professional licenses in order to be able to open a dental practice. To secure these licenses, you may wish to retain an attorney with start-up experience to help you get licensed as quickly as possible, while assuring that you take all necessary regulatory steps.
After reviewing the above financial challenges, many aspiring dental-practice owners might abandon their entrepreneurial dreams. Others might continue entertaining them until they face the reality of adding more debt to their mountainous student-loan balance. It is not a decision made lightly.
The power of equity
The answer is that dental entrepreneurs not only own all the net earnings of their practice, which likely will be sufficient to pay back debt over time, they also build equity in their firms. When they decide to leave dentistry, they can sell their practice to an aspiring entrepreneur or to a dental corporation or private-equity group. At this point, you may reap substantial payouts that more than compensate you for a lifetime of study, hard work, missed vacations and unrelenting financial pressure.
There's no question that going down the ownership path poses significant risks to a dental entrepreneur. But the rewards on the back end often far outweigh the risks. That presumes, of course, that nothing untoward happens along the way to interrupt your cash flow and your ability to service debt. To protect against such events, dentists buy various types of insurance to indemnity themselves against financial losses. Some policies are so important (or legally mandated) that it is foolish (or illegal) to open your doors without them. The "Big Five" include dental malpractice, general liability, commercial property, workers' compensation insurance and employee benefits. Shortly thereafter, you should begin considering adding business overhead expense insurance, disability protection and cyber liability coverage to your risk-mitigation portfolio.
Insurance: crucial risk-management tool
Of the "Big Five" initial insurance policies, dental malpractice is likely the most important coverage to purchase as a new owner. It provides funds for legal defense and settlements and judgments in the event you are sued for malpractice. According to the Medical Professional Liability Association (MPLA Data Sharing Project, the average malpractice insurance payout from 2006 to 2015 was $71,000. But six- and even seven-figure claims are not unusual. If you don't fully protect yourself against patient litigation, you might see your entire practice investment go down the cuspidor.
If the prior discussion of financial challenges doesn't ice your entrepreneurial ambitions, then congratulations! You clearly are made to be a dental-practice owner. However, don't pursue your goal by yourself. Reach out to as many other dental professionals and advisors as you can to learn from their best practices. For example, network with dentists who recently made the jump to entrepreneurship, pick the brains of lawyers and accountants who specialize in advising dental practices and, perhaps most importantly, talk to insurance professionals about malpractice protection and the other policy types we mentioned earlier. The sooner you can mitigate all of your business risks with a robust insurance portfolio, the more secure your journey to personal wealth will be.
Now, what if the financial challenges we discussed are too extreme for your tastes? That's OK. Not everyone is cut out to be an entrepreneur. Becoming an associate dentist in someone else's practice or entering corporate dentistry can be rewarding, as well. Not fully owning the profits your practice might reduce your long-term financial return, but you will benefit from other advantages such as less pressure, the ability to pursue other forms of dentistry and time to devote to personal interests.
But if you do pursue an associate position, don't ignore your malpractice insurance coverage. Now your challenge is to do your due diligence on the insurance your employer provides to make sure you're fully protected. Ask yourself:
Is there malpractice coverage in place specifically for me?
Is it with a reputable insurance company/program?
Does it cover all the procedures I perform?
If so, does your employer pay for it or must you pay a portion of the premium?
And most importantly, does your malpractice policy cover all my specific activities? For example, if you work for a colleague on weekends, will you still be covered?
There are also nuances regarding what happens with your malpractice protection after you leave your current job. You may need to secure additional insurance in the form of "tail coverage" to make sure there are no future gaps in protection. To determine this, it is always recommended that you seek the guidance of experienced insurance professionals.
Either way, becoming a practice owner or working for someone else each have pluses and minuses. It all boils down to two questions. First, which path makes the most sense for you and second, how can you best pursue your dreams while also protecting yourself against adverse outcomes. To address the second question, having a robust insurance portfolio will always be a sensible strategy.
Ready to try buying your malpractice insurance online? Visit 360 Coverage Pros to get the process started.
Contact:
Mark J Buczko, CPCU, CIC, RPLU
Phone: (630) 647-6424
Working with A.J. Gallagher for nearly 3 years, Mark has been focused on the development and implementation of a program of professional liability insurance for dentists. Mark first began working with healthcare providers and their professional liability exposures in 1987. His extensive experience has encompassed a variety of responsibilities including marketing, evaluating risks (underwriting), composing policy language, developing and presenting risk management seminars and webinars, and managing Professional Association relationships.
Mark is a native of Chicago, IL, and has worked in the insurance industry for the entirety of his nearly 40-year career. A graduate of Loyola University School of Business he has become a student of the insurance industry and holds several prestigious industry designations. In his spare time, Mark is an amateur guitarist who has more fun than talent. He and his wife, Linda, also enjoy dining out, road trips and European travel; along with an occasional cruise.