Dentist Interests
05/24/2022
Most Common Dentist Negligence Lawsuits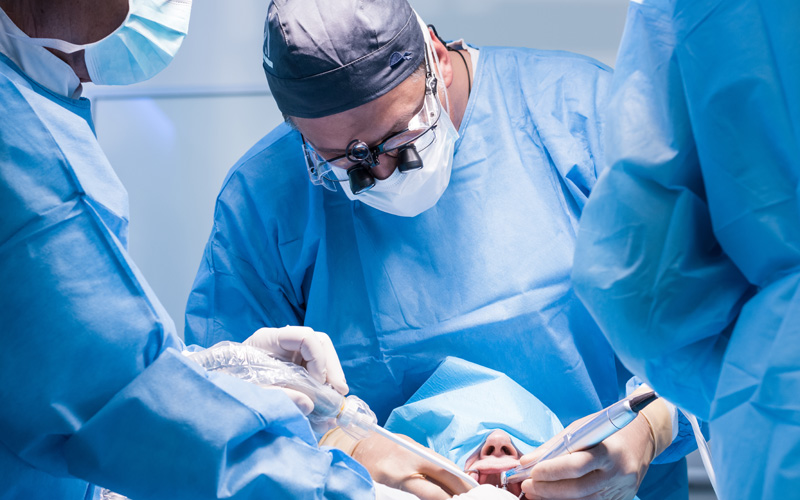 Want to avoid getting sued for malpractice? Your first step is to understand the source of most patient lawsuits.
Getting sued is a nightmare scenario for most dentists. Having to respond to patient negligence allegations, often unfounded, and then dealing with legal proceedings is almost too much to bear. Add damaging statements about you being spread on social media, and it's no wonder you'd rather not think about getting sued. Fortunately, taking precautions will reduce your litigation odds and strengthen your legal defense should the worst come to pass.
How to avoid litigation? Begin by learning about the most common negligence lawsuits and how to mitigate them with sensible risk-reduction techniques.
Understand the Genesis of Malpractice
Most dentists will practice for decades without getting sued. It's also true that a significant number of clinicians will get sued, lose their cases and face punishing financial consequences. According to the National Practitioner Data Base (NPDB), there were 2,055 malpractice cases filed against dentists in 2020. The preponderance—528—was settled for less than $50,000. However, 156 had claim costs of between $100,000 and $249,999 and another 60 of between $250,000 and $999,999. Although the NPDB only contained 12 $1 million+ claims that year, this can be misleading. If you were one of the three dentists hit with a $2 million lawsuit, it's likely the impact on your business and life was severe. The bottom line? Getting sued is an unlikely prospect for most dentists until it isn't.
The essential first step in protecting yourself? Understand the genesis of client litigation. Specifically, you want to understand the types of plaintiff allegations that generate the most claims (frequency) and produce the highest payouts (severity). Industry claim surveys highlight the allegations that generate the most closed malpractice claims. These include:
Failing to treat a condition successfully
Performing a procedure improperly
Taking inadequate precautions to prevent patient injury
Performing the wrong procedure
Treating the wrong tooth (or teeth)
Each of the above allegations implies mitigation efforts. For example, brainstorming your most frequent treatments will help you to determine how and why they fail. Understanding root causes will allow you to revise your care practices to minimize future legal exposures.
Another way of viewing malpractice risks is by claim severity. Claim studies show that five allegations tend to account for the highest claim settlements:
Inadequate radiographs
Anesthesia complications
Failure to prescribe a needed treatment
Inadequate patient consent
Incorrect diagnosis
As with claim frequency, reviewing your own experiences will help you reduce your future liability exposures. Each mistake you make suggests opportunities for elevating your care standards so that you don't repeat clinical missteps in the future.
Learning from Procedures Gone Wrong
Another way to understand the origins of malpractice lawsuits is to view them from the perspective of procedures delivered, not just allegations. Again, claim studies provide helpful information about the frequency and severity of malpractice claims by treatment type. Following are therapies that tend to produce the most closed claims (frequency):
Implant surgery/placement
Root canal therapy (RCT)
Surgical extraction
Crowns
Simple extraction
In terms of claim severity (as expressed by average claim payout), expensive malpractice claims, by procedure type, include:
Surgical extraction
Simple extraction
Implant surgery/placement
Root canal therapy (RCT)
Crowns
Clearly, the above analyses reveal that certain dental procedures are much riskier than others. They tend to cause the most negative outcomes. Perusing the lists above will help you devise strategies for keeping your dental practice safe in litigious times.
However, understanding loss trends emerging from claim studies only takes you so far. Coming face to face with actual losses is the best way to fully appreciate the malpractice risks you face. Here are several representative claim cases drawn from Medical Malpractice Verdicts, Settlements & Experts.
Child's adult tooth extracted instead of baby tooth: A dentist lost an $18,500 lawsuit because he extracted a child's adult tooth instead of the adjacent baby tooth he intended to pull. The plaintiff claimed the dentist failed to confirm the correct tooth to extract and didn't halt the procedure when it became apparent the adult tooth was difficult to remove, a clear sign it wasn't a baby tooth. The plaintiff also claimed the dentist failed to secure informed consent.
Surgical extraction results in nerve damage: The case involved a woman in her early 60s who visited her periodontist to prepare for a tooth implant. The defendant took four hours to remove the woman's molar before placing the implant. At the end of the procedure, the defendant left root fragments at the extraction site. He also drilled through the bone beneath the molar, leaving nerve damage and damaging her lower jawbone. The woman underwent nerve regeneration surgery to address her ongoing issues, which failed to improve her condition. The periodontist lost the case and faced a damage judgment of $1 million.
Crown replacement causes tongue damage: A patient went to her dentist to have a tooth made ready to accept a crown. While using a handheld dental drill to taper the tooth's edge, the defendant struck the side of the woman's tongue, causing a 1.5-centimeter laceration. After the patient left the office, she discovered the injury while looking at herself in her car's rearview mirror. She returned to the dentist, who referred her to an oral surgeon. The surgeon discharged her after placing a tea bag on the laceration. Sometime later, the woman alleged that the injury partially injured her 12th cranial nerve, leaving her permanently incapable of speaking clearly. After a five-day trial, the jury awarded her $2 million for future non-economic damages and $500,000 for past non-economic damages.
Malpractice Risk Mitigation
Would you like to avoid getting embroiled in malpractice lawsuits like those described? The best way to protect yourself is to create a robust risk-management plan. Risk management is the process of identifying, assessing and reducing the likelihood of adverse events happening during the practice of dentistry while lowering the frequency and severity of those that do occur. Risk management consists of four essential practices:
Risk avoidance—knowing which risks expose you to significant liability and then avoiding them.
Risk reduction—following best practices such as universal or general precautions, informed consent and others.
Risk transfer—buying malpractice insurance from an online provider such as 360 Coverage Pros to transfer risks to an insurance company and/or referring high-risk patient risks to dental specialists.
Risk acceptance—Deciding to treat high-risk patients or perform risky procedures because the anticipated reward exceeds the risk.
For a full discussion of these approaches, please read our article "Four Risk Management Strategies Every Dentist Needs." For now, here are a number of risk-reduction techniques you should consider adopting immediately.
Don't ignore dental board inquiry letters. Your state dental board must investigate all patient complaints, no matter how trivial or unfounded. If you receive such a letter, cooperate fully with your board. Also, contact your malpractice insurer to inform them of a potential claim.
Communicate more, not less. Before performing patient treatments, be sure your patients fully understand the benefits and risks involved. To that end, provide thorough patient education, answer all of their questions and have them sign an informed content form. 
Follow up on missed or canceled appointments. Do you have a written procedure for contacting patients who miss or cancel their appointments? Letting lapsed appointments lie dormant might make you liable for dental conditions that you could have diagnosed and treated before they worsened.
Stick to your core competencies. To mitigate your malpractice risks, know your clinical strengths and avoid practicing in weaker clinical areas. Taking on an outlier case might be fascinating and provide opportunities for technical growth. But it also may expose you to extreme litigation risk.
Document treatments thoroughly. Care outcomes and irregularities should be documented fully in patient files. You might still lose at trial unless a future jury can fully view your assessment of a patient's condition and your clinical assumptions, decisions, and actions. If a fact doesn't exist in your file, it may have little bearing in a judicial proceeding.
Never doctor a patient's chart. You never want to add information to a chart, especially after receiving notice of a lawsuit. You may feel the need to clarify something in light of pending litigation, but the other side will likely view this with suspicion. 
What to Do When a Patient Threatens Litigation
Getting sued for dental malpractice is not an everyday occurrence. Many dentists practice for decades without ever seeing the inside of a courtroom. Still, it's essential to know how to respond to a litigation notice in the unlikely event you receive one. Here's what to do:
Immediately call your malpractice insurer. It will assign a claim professional to your case, who will advise you on what to do next. It will also appoint an attorney to defend you.
Prepare your records. The goal is to amass a "paper trail" regarding the incident. You'll want to collect documentation from everyone in your practice that had anything to do with the patient's alleged loss. Once you identify all relevant records, secure them against tampering and advise all staff not to share them or discuss the case with anyone outside your practice.
Discuss the matter only with your attorney. The temptation to discuss your case with staff, dentists you know outside your practice and friends and family, will be intense. Don't do it! Only discuss it with your attorney. If the litigating patient or the person's attorney calls you wanting to talk or to make a settlement offer, refer them to your attorney. This will prevent you from saying something the other side can use against you in court.
Be patient. The good news is most dental malpractice claims are dismissed, dropped or denied. The bad news is it can take a long time—even years—to reach closure. Thus, during litigation, strive to remain calm, focused and attentive to your lawyer's instructions. Time may wear you down, but understand it also affects the other side.
Importance of Having Dental Malpractice Insurance
Given the litigation risks you face daily, the last thing you need is an uninsured legal judgment. It can damage your practice's financial standing, drain your personal assets and subject you to intolerable stress and worry. Buying and renewing dental malpractice insurance will keep you safe financially while allowing you to practice dentistry with less hyper-concern over potential litigation.
Fortunately, buying this form of insurance is easier than ever. At 360 Coverage Pros, you don't have to deal with insurance agents, complicated applications or numerous proposals. You simply establish an account online, select your coverage and pay for your protection in just a few short minutes. If you'd rather spend your day practicing dentistry and not buying insurance, 360 Coverage Pros has the malpractice protection for you.
Having dental malpractice insurance is an essential element of every dentist's risk-management program. Learn more about the Dentist Malpractice Insurance Program from 360 Coverage Pros.