Insurance Agent Interests
05/15/2017
2017 Annuity Belt Tightening on Tap
By Harry J. Lew
According to a LIMRA projection made prior to the DOL Fiduciary Rule delay, total U.S. individual annuity sales will likely end the year at $200 billion, a drop of 10 to 15 percent over 2016. Even worse, LIMRA projected variable annuity sales to decline by as much as 20 to 25 percent, largely due to the fiduciary rule.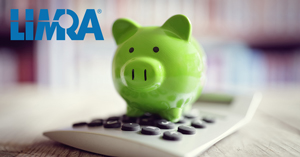 However, now that the Trump Administration has delayed implementation of the rule, LIMRA says it's much harder to gauge the ultimate result. Writing in Insurance NewsNet Magazine, Joseph Edward Montminy, ASA, MAAA, Assistant Vice President, LIMRA Secure Retirement Institute, said the total will depend on how long the rule is delayed for as well as if and how it changes. Despite this uncertainty, he believes the result will be much less catastrophic than under a full-blown Fiduciary Rule scenario. For example, he's predicting:
Total annuity sales to end 2017 flat.
A 10 to 15 percent drop in variable annuity sales.
A 5 to 10 percent increase in fixed annuity sales, with income annuities outpacing fixed-rate deferred contracts and fixed indexed products.
More importantly, Montminy believes individual annuity sales are poised to begin a new round of sustained growth. He expects the retiree pool to increase from 49.5 million in 2015 to 66 million in 2025. A significant percentage of those people are likely prospects to buy annuities. This could lead the total value of the lifetime-income market to reach $750 billion.
For more information on the sale of annuities, visit LIMRA's Secure Retirement website.
Sources: