Insurance Agent Interests
03/16/2022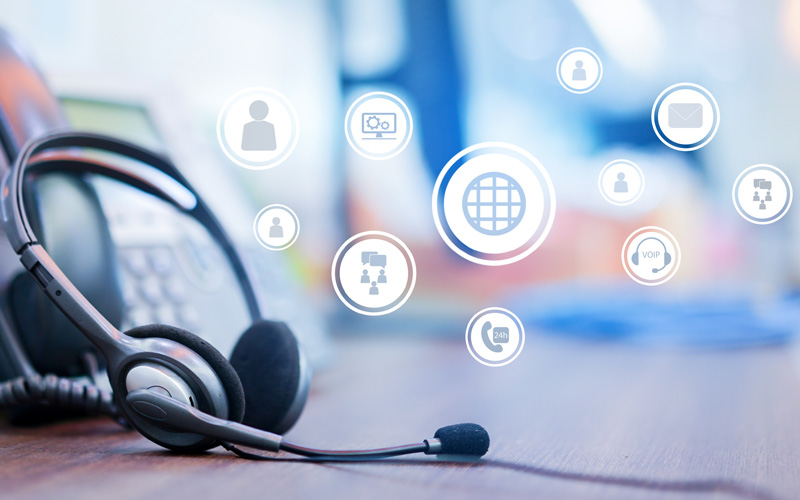 Marketing an insurance agency isn't a simple task. Start with these five essential tips and build from there.
Marketing your insurance agency is a challenge these days. With so many strategies and tactics out there, it's challenging to know what to do next. Start with these basics and then add more innovative tactics as needed.
1. Begin with the end in mind
Don't begin marketing your agency until you know the objective(s) you wish to accomplish. For example, do you want to build an agency specializing in senior health insurance products? Or are you trying to make an agency devoted to retirement planning and estate planning life insurance? Are you planning to provide property & casualty insurance for small businesses? The point is to envision what you want to become before you begin your marketing effort. That way, your investments of time and money will be on-point and easier to evaluate.
2. Plan before doing
Insurance agents and agency owners have a bias toward action. That's a good thing. But it also can be a weakness if they fail to plan their work. Start by defining your value proposition. This summarizes the value or benefits your business will provide to prospects. Ideally, it should be different from competing insurance agencies and agents in your area. Then develop a marketing plan: summarize the markets you plan to serve, the marketing tactics you plan to execute and create an implementation calendar and budget. Planning before implementing your marketing program will maximize your results and minimize wasted time and money.
3. Embrace content
Insurance agents and agency owners typically view themselves as masters of sales, account management and customer service. But today, with so much marketing happening on the internet, they must also become masters of content. Posting relevant and informative content on websites, blogs and social media allows prospects to find insurance agents to help them with their risk management. So learning how to become a content marketer should become a high priority.
Effective content marketing involves wearing a different hat than insurance agents typically wear—one of an educator instead of a salesperson. This means rather than beginning your prospect outreach with trying to persuade them to buy insurance, start by sharing informative content on your website, with social-media posts enticing them to engage with that information. Your content should be closely tied to the types of prospects you're targeting. Plus, you should develop content assets customized for various points in the sales funnel. For example, you'll want to build content to attract prospects to the top of the funnel, build trust and strengthen relationships at the middle of the funnel, defuse objections, and explain the underwriting process at the bottom of the funnel. You should also have "pillar content" that educates on specific core topics that almost all of your prospects will have concerns about. For a life insurance agent, these would be articles, white papers or explainers on the various types of life insurance, how to determine how much death benefit people need and the living benefits permanent life insurance provides.
Content marketing must also include efforts to optimize your content so Google can index and serve it up to your prospects when they input an insurance search query. There are many SEO tutorials on YouTube, so you can learn to do much of your own analysis and coding. However, given the complexity of the task and the frequency with which Google changes its algorithms, you may want to hire an SEO expert to either do the work for you or to guide you while you do it yourself.
SEO comes in two varieties: on-page SEO and off-page SEO. The former involves techniques implemented on individual web pages, including use of keywords, writing content to a high level of relevance and authority, user-friendliness, number of internal and external links, and page metadata (information included on the page that defines what the page is about, helping search engines evaluate it).
Off-page SEO refers to techniques away from your website, including establishing links back to your content from third-party sites and organic sharing of your content on social media.
Do SEO well, and your content will be ranked higher on search engine results pages (SERP) than your competitors. This should produce a higher volume of visitors to your site, a percentage of whom will become prospects and hopefully, at some future point, buyers. Bear in mind that with these additional eyes comes additional risk to your business. As you distribute information online, accusations and claims of misguidance could ultimately result in an Errors & Omissions (E&O) Insurance claim. With robust E&O coverage from 360 Coverage Pros, you can ensure that you'd be protected should an individual sue. Unprotected agencies could rack up thousands in just legal fees from a lawsuit. With E&O insurance, your agency and its employees would be protected from the financial impacts that litigation brings.
4. Build a digital marketing machine
Back in the day, success came from spending enough on advertising and direct mail, having enough agents to respond to and quote leads and being excellent at matching prospect needs with the suitable insurance carrier. This is still true today, albeit to a lesser degree, thanks to digital marketing. Your business will see rapid growth by creating and operating digital marketing campaigns that successfully target your specific audience.
To become a digital agency, you need to use available digital tools to identify leads, assess prospect needs, generate quotes, submit applications and bind coverage. Here are some specific tools you should consider mastering:
Social media platforms (organic and paid efforts)
Online quotes
Self-service portals
Paid ads on social media and search engines
Video quotes and policy reviews
Artificial intelligence and chatbots
Studies have shown that agencies with the highest profitability are more likely to leverage these digital platforms and tools. Also, the more resources used, the greater the profitability. You certainly could cherry-pick among them to save time and money. But understand that doing so would eliminate the synergies from using them together. Plus, learning to implement these methods means you'll become a proper digital agency. Since the insurance industry is steadily becoming more digitized, the sooner you transition to digital marketing, the better equipped you'll be to prosper. Just like posting content marketing pieces, there's a risk for agencies who advertise and promote their products and services on channels like social media and search engines. Something as simple as an inaccurate quote or included or excluded part of coverage could result in a costly claim. E&O insurance is imperative to all businesses and insuring it is a mere fraction of the cost you or one of your employees would incur from a lawsuit.
5. Sell virtually for those clients who prefer it
The pandemic has proved the utility of virtual meeting technologies and sales techniques. Before the pandemic, thousands of agents had already transitioned to telephone sales from in-person meetings. This allowed them to see more prospects and present simple insurance products like final expense with greater efficiency. But video chat has advantages over a phone call because it will enable you to interpret people's facial impressions. Video helps you determine the optimal point to attempt a trial close and how best to respond to objections. From the customer's perspective, video chat makes it easier to decide whether they like and trust you enough to buy insurance from you.
There are many video chat platforms available, including GoToMeeting and WebEx. But Zoom seems to have won the most users in insurance sales due to its stability and ease of use. By this point, you've probably mastered the challenge of inviting prospects to a Zoom meeting and of doing things such as sharing your screen. The goal now is to optimize your Zoom meetings by:
Curating what's on the wall behind you to make a solid professional impression
Upgrading to a better USB microphone, so your voice is more pleasing to listen to
Installing a forward-facing light on top of your monitor to make sure your face doesn't get lost in shadow
One of the beauties of virtual selling is that the skills involved are essentially the same as in person-to-person sales. Rapport building is still essential. The ability to pose fact-finding questions and identify insurance needs is equally pivotal. So are counter objections, detecting buying signs and asking for the sale. The only difference is that all of this must happen in a compressed period and without in-person interaction.
However, selling virtually poses unique challenges. One is connecting with prospects over a screen or phone instead of face to face. Be highly engaging and interactive with your virtual prospects to overcome the screen barrier. Talk to them directly, pose frequent open-ended questions and maintain an informal conversational tone. You also want to engage them with your presentation, not just recite bullets off the screen.
Don't forget to share information about yourself with your prospects. You might talk about where you grew up, your education, your family and your favorite hobbies to build connections with them.
Equally important is preparing in advance for your online or telephonic sales sessions. Have your sales presentation up on screen and ready for sharing. If you use a separate fact-finding questionnaire, have it available, as well. Then strive to conduct the meeting with confident professionalism. As you've likely heard before, you'll never have another chance to make a first impression with prospects, especially those you meet initially online. Make the most of your time with them.
Finally, remember to turn on your video camera for online chats. Many agents do virtual sales meetings today with their cameras shut off. Perhaps they forgot to shower or shave or don't want to change out of their pajamas. Still, doing an online meeting without video is problematic since it negates the main advantage of engaging prospects on video chat: establishing a positive and trusting relationship. When someone only has your voice to go by, it becomes harder for them to feel good about trusting you with their insurance purchase.
Trust is what will make or break you as a digital insurance agency. Your marketing and sales tools might differ when you sell online. But the people you'll be talking to are still human. This means they'll still want answers to two questions before they buy from you virtually:
Do you know what you're talking about?
Can they trust you?
Finally, once you've covered the five basic steps just covered, try additional innovative tactics that might make sense for your agency:
Make sure your content describes the full range of the products and services you sell. This applies to your web content, wallet cards, newsletter, agency signage, community advertising, social media platforms, Google local pages and more. The more products you list, the greater the likelihood prospects will find a reason to contact you. Make sure you check this often and confirm all information is accurate to avoid an E&O claim.
Add calls to action on every piece of content you share with prospects and clients. You always want to be driving conversions. So wherever possible, give your prospects and clients a path to "yes," whether to receive information about a product, request service or provide a referral.
Use a customer relationship management (CRM) tool to schedule and track every interaction with your prospects and clients. This will allow you to implement a sufficient number of touchpoints so that customers eventually learn more about your agency's capabilities and become more comfortable requesting assistance.
Add self-service capabilities to your website. Today's buyers want to service as soon as they know they need it. That means receiving it immediately online without speaking to a customer service representative. Current technology allows for various self-service tools on agency websites, including needs assessments, product quoting, question submission and service requests. Given these resources, there's no reason a prospect can't receive satisfaction from your website on a 24/7 basis. The only question is whether you're willing to invest enough money to make it happen.
Build brand awareness locally in multiple ways. For example, you might consider wrapping your car with your brand message, distributing an emergency wallet card with your logo and phone numbers for claim reporting as well for local police and fire departments and leaving business cards wherever you go. Opportunities to promote your brand are only limited by time and imagination constraints.
Having E&O insurance is an essential element of an insurance agent's or broker's long-term success. Learn more about the 360 Coverage Pros Errors and Omissions (E&O) insurance program.