Insurance Agent Interests
10/11/2019
6 Mistakes Agents Make That Can Cost Them Business
By Susan Wright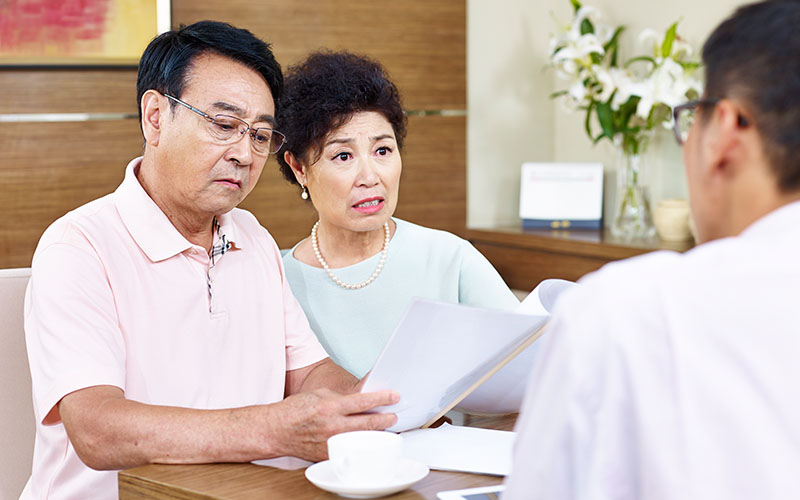 The insurance world is filled with many complicated products, and most of these contain a great deal of "small print" regarding how the coverage works, and what an insured or a beneficiary must do in order to qualify for the policy's benefits. For this reason, some people avoid discussing their coverage needs with insurance professionals, even if they know they should have the protection.
In order to become a licensed insurance agent or broker, you were required to pass a state mandated exam, as well as complete ongoing continuing education (CE) credits, in order to offer coverage to your clients.
Likewise, your company or marketing organization may also offer training on a wide range of topics, such as connecting with prospects, explaining coverage, and closing the sale. But even with a myriad of information available, it is possible that you can make a mistake, which in turn could cost you business…or even more.
The Top 6 Costly Mistakes Made by Insurance Professionals
Regardless of how much experience you have in the insurance industry, there may be times when you make a mistake. Even the most elite professional athletes can have a bad game every once in a while. Shots are missed, fly balls are not caught – and in some cases, these can have an impact on who ends up winning (and losing) the game.
In the insurance business, there are a number of incidents – both intentional and unintentional - that can ultimately cost you business. The top six mistakes that are made by insurance professionals include:
Talking Too Much
One of the biggest mistakes an insurance agent can make is talking too much. While it is important that you educate clients and prospects about how your product(s) may benefit them, it is essential that you first know what their needs are. Not all clients will have the exact same protection requirements, so the best thing you can do is listen to what they say. It can oftentimes be helpful if you have several open-ended questions prepared that you can ask clients and prospects. That way, you can keep the conversation going, while at the same time getting a better idea of where their coverage gaps may be. In addition, when you allow a client or prospect to do most of the talking, they tend to trust you more, feeling that you have their best interest in mind.
Not Asking the Right Questions
When meeting with a client or prospect, asking questions is important. But, if you don't ask the rightquestions, it could cause you to propose a coverage solution that really doesn't fit their needs. In this case, try to avoid questions that can be answered with a simple yes or no. Rather, by asking open-ended questions (i.e., those that typically begin with the word who, what, when, where, or why), you can get the client to open up and share more in-depth information with you.
Spending Too Much Time on "Tire Kickers"
No matter what business you are in, you will typically run across at least some individuals who want to gather as much information as possible, but who have no intention of buying – at least not right away. So, while it is important to spend an ample amount of time with those who are real potential clients, you should also have a way to determine whether or not someone is serious about moving forward – and for politely stepping away from those who aren't. In this case, be sure to qualify all of your prospects early in your conversation(s) with them. You can usually tell if someone is serious if they ask questions about solving a problem that is specific to them. By stepping away from non-buyers early in the process, you can spend more of your time on income-generating activities.
Not Following Up with Good, Solid Prospects
In insurance, the name of the game is often the follow-up. There are many prospects who really do "need to think about it" for a while before they move forward with a transaction. But without you following up, the sense of urgency can fade away from even the most eager buyer. Waiting too long to follow up can also give time for your competition to swoop in and get the sale – even though it was you who took the time to educate the client on how they can protect their needs.
Becoming "Too Comfortable" with Your Business
If you've been in the insurance business for a number of years – or even if you are still somewhat new, but you have already built up a sizeable client base – you could fall into the trap of becoming "too comfortable." This is particularly true if you have an ample amount of renewal commissions flowing in, or if you've just sold a large policy that will generate a sizeable commission. But there are several reasons why this, too, can be a big mistake. First and foremost, if the applicant doesn't qualify for the coverage, you will see your commission quickly disappear. Likewise, if your client does qualify, but cancels the policy (depending on the type of coverage) within the free look period, you could see the amount of the commission you were paid "backed off" of your next paycheck. If this happens, it could put you in the negative at the beginning of the next pay period. With that in mind, it is necessary to make sure that the pipeline is always filled with new potential clients.
Being Too Aggressive or "Salesy"
One of the biggest mistakes that could cost you business is being too pushy or "salesy." Although you may be anxious to earn a commission, prospects usually prefer to be educated on how products and services will benefit them and their particular situation. If you look too desperate, the prospect will soon catch on and feel like they are being "sold" rather than being educated about a possible solution for their needs. Remember, you don't ask someone to marry you on the first date. It takes time to truly get to know and trust someone. So, start slowly, build up a good rapport, and only then ask for the order.
When a Mistake Could Cost You More than Just a Client
While making a mistake and losing a client (or potential client) can be disappointing (and detrimental to your commission statement), there may be times when a misstep could cost you even more.
For instance, if you misrepresent the coverage you are offering – and a client relies on that information to purchase a policy – it is possible that a lawsuit could ensue. Legal fees can be extremely high – even if you are not at fault. So, it is important to have protection through an E&O insurance policy.
Protecting Yourself with Errors and Omissions Insurance
Errors and omissions (commonly referred to as E&O) insurance is a type of liability coverage. It can protect you against the full cost of a claim that is made by a client, based on inadequate work or negligent actions.
This type of insurance protection can often cover both court costs and any settlements, up to the amount that is specified in the contract. Insurance agents are typically required to carry E&O insurance, as are other professionals such as financial advisors and registered investment advisors (RIAs), real estate agents, consultants, and attorneys.
Ensuring that You Have the Right E&O Coverage
Just like most any other type of insurance, there isn't just one, single errors and omissions policy that will work for everyone across the board. So, it is essential that you secure the E&O coverage that is right for you and your business. In addition, the cost of an E&O policy can vary, based on several factors, including the type of business being covered and whether or not you have had any prior claims
How to Protect Your Business or Agency Now
Getting the E&O coverage that you need can be a fast and easy process when you work with an experienced provider. At 360 Coverage Pros, we know that your time is valuable. That's why, with us, you can apply for an E&O policy online - and it usually takes just a few minutes to complete an application. Once you are approved, we can also provide you with proof of insurance right away.
Have any additional questions about errors and omissions coverage?
We're here to help!
Talking with an errors and omissions insurance specialist at 360 Coverage Pros can help you to determine which E&O plan is right for you. Our customer service representatives can walk you through the available options, and can also provide you with premium quotes. In addition, if you need to file a claim, we're here to assist you with that process, as well.
So, feel free to reach out to us by phone at (877) 524-0265, or chat live with an E&O specialist via our online chat service. You can also send us a message through our secure online contact form at https://www.360CoveragePros.com/contact. We look forward to hearing from you.