Insurance Agent Interests
11/28/2022
Advocating for Insurance Clients During the Claim Process
By Joe Peters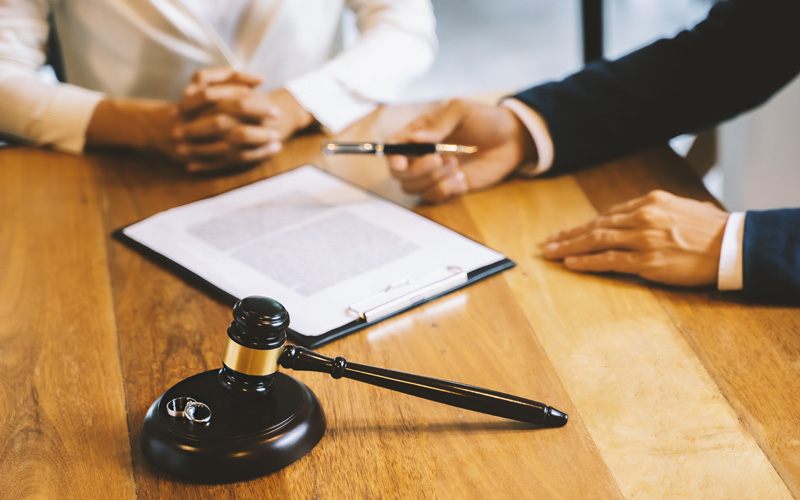 When clients have losses, your client claim advocating can spell the difference between creating a satisfied client or a litigious one. Below are tips for avoiding the latter.
Insurance is an intangible product until there's a claim. Then, it becomes acutely tangible.
If a claim submission goes quickly and well, your clients will soon receive a check to indemnify their loss. But, if the process takes a long time or ends in a claim denial, they may complain or initiate litigation against you. Given these potential outcomes, staying involved in your clients' claims is essential to ensure they receive fast and fair settlements and nip errors and omissions (E&O) lawsuits in the bud. This activity is called claims advocacy.
Agent's Role in Claims Process
When insureds have losses, their claims must be filed correctly and processed swiftly. As an agent, you play a crucial role in this process. You don't handle the claim directly— the insurance company's claim department does that— but you play a significant role in overseeing progress and troubleshooting glitches.
Ideally, your advocating should begin during the sales process and extend to the point at which the insurer cuts a settlement check. It spans the following phases:
Before client buys policy
After purchase, but before claim
Time of claim filing
During claim processing
At settlement
Let's take a closer look at the agent's role during each phase.
Before Policy Purchase
During the sales process, explain a policy's coverage and claim provisions. Ensure the client understands the losses their policy will cover, its coverage limits, deductibles and other important details. The more they know about how their policy works, the less likely they will have unrealistic expectations at claim time. Also, clearly describe the insurer's loss-notification requirements and electronic self-service claim tools.
Most importantly, let prospects know you and their insurer stand ready to help them when they suffer a loss. Whether it's an accident, injury, illness, property damage, death or disability, making them financially whole is what insurance is all about. Ensuring that happens promptly and accurately is an objective you and their insurance company share. 
However, claim settlements also depend on policy terms and conditions and loss type. In other words, there are limits to what insurers can pay, and insureds should understand that going in.
After Purchase, but Before Claim
After a prospect becomes a client, you will have multiple opportunities to educate them about the insurance they purchased and how to file a claim. Remind them of their risk exposures and how to report losses to their insurer. During these discussions, encourage the client to keep you informed, either at the outset or during claims processing, especially if problems arise.
Time of Claim Filing
Filing a claim is where the rubber meets the road. It's crucial to help your client file claims correctly. Here are some helpful things to do at this stage:
Provide contact information for the insurer's claim department.
Explain the steps involved in assessing a loss and calculating a settlement amount.
Explain how long claims adjustment usually takes.
Discuss the potential impact on policy premiums.
Other ways to help clients at this point include:
Let them use your photocopier to copy receipts.
Encourage insureds to respond quickly to their adjuster's information requests.
Help insureds understand why the claims process takes time.
One thing you shouldn't do is make promises. You never want to assure clients that the insurer will approve their claim or pay a specific settlement amount. If you do and the insurer doesn't come through, you will have an angry client on your hands.
During Claim Processing
While the insurance company is investigating the claim, periodically speak with your insured to see how things are going. During these calls or emails, probe for issues that may be frustrating the person. You might sometimes resolve them by speaking with the claims adjuster. If that doesn't work, give clients emotional support and an opportunity to vent.
At Settlement
When a client receives a prompt and fair settlement, it's time to celebrate. Make sure the insured understands the claims advocacy role you played and your willingness to play that role again if such a need arises in the future. This is a great way to deepen client loyalty.
But, what if the claim offer is lower than the client wanted or the insurer denied the claim? Be careful! Denial advocating can be dangerous. Making the wrong move can ultimately result in a costly E&O claim for your business and a still-unhappy customer.
How far should your claim denial advocation go? If the low settlement or denial resulted from the insurer's incorrect facts, it's appropriate to correct the insurer. If you believe the insurer already had the right points, but its assumptions or logic were wrong, try persuading it with third-party references.
However, beware of claims advocating after a claim denial. You want to stop before the insurer issues its final decision and before attorneys get involved. Also, avoid communicating in writing and offering your own opinion instead of a third-party one. Crossing these "bright lines" might get you sued.
How does claim advocating go bad? If you argue there's coverage— and the insurer should pay the claim— and the insurer wins in court, you may have given your client a reason to think you misled them about their insurance purchase. Hello, E&O lawsuit.
The Role of E&O Insurance
Fortunately, if you have insurance agent E&O insurance, your policy should cover disputes based on claims of professional negligence. Make sure your liability limits are sufficient, and always keep your policy in force. Having E&O insurance can spell the difference between peace of mind and nagging worry when getting sued about claims or anything else. Which state of mind would you prefer?
In the market to buy insurance agent or agency E&O insurance? Consider the policies available from 360 Coverage Pros.