Insurance Agent Interests
05/03/2021
Becoming an Insurance Agent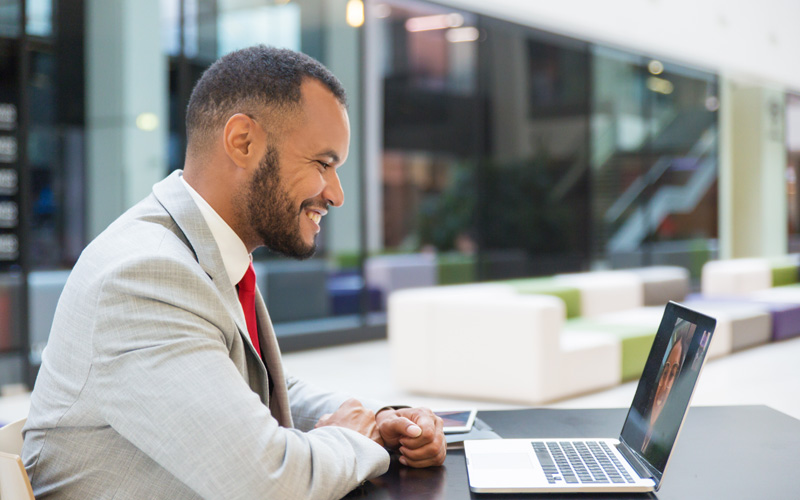 For the right person, selling insurance is the perfect career opportunity. It offers high-income potential, job security and a sense of purpose. Read on to learn more about this field and how to enter it.
The insurance industry is one of America's most important economic engines. It provides jobs for 2.9 million people and creates massive wealth ($9 trillion in cash and invested assets). It delivers essential financial benefits to people who've suffered property and human losses, and it provides capital that helps to fund the creation of new businesses and the expansion of existing ones. Without its nearly 6,000 insurance companies, the United States would be a less secure and prosperous place.
This is especially true for the 2.8 million people who work in the insurance industry. Because nearly all consumers need some form of insurance—and since that need is long lasting—the job security of those who serve these customers is excellent. This is especially true for the agents who help people buy insurance. If you're looking for an excellent job with strong income potential and security, becoming an insurance agent can be an excellent choice.
Why Become an Insurance Agent
In addition to the ability to make a good living, being an insurance agent offers the ability to structure a career that suits your personal needs. You can sell many different forms of coverage, from life and health insurance to disability insurance and property and casualty coverage. Plus, you can work either as a direct employee of an insurance company or a self-employed broker or agency owner. Here are some other reasons why you might want to consider becoming an insurance agent:
No artificial limits on your earning potential. Most employees are limited to the salary their employer has agreed to pay them. Some might be able to earn bonuses based on how well they and/or their organizations perform. But in either case, insurance agents have a much greater ability to achieve an income directly commensurate with their efforts, and to achieve that in a relatively short period of time. Furthermore, because insurance sales generate trailing renewal commissions, agents who work hard early in their careers can create an income stream they can rely on later on when they decide to reduce their work hours or retire.
No set schedule or working conditions. Insurance agents have the ability to set their own schedules and working conditions. They can meet with prospects and clients during the day or at night, at their insurance company or agency office or in client homes. The point is, as long as you bring focus, discipline and high energy to your efforts, you can structure your work as you see fit.
Few barriers to entry. Unlike doctors, pharmacists or engineers, insurance agents can enter the business after a few months of study and certification. Prior experience in insurance sales is not usually a prerequisite. Having business experience isn't required, either. This makes insurance sales a good option for recent college graduates who are looking to launch and advance their careers quickly.
Ability to make a difference. Because your work will involve helping people mitigate or respond to financial losses, you will have a tremendous impact on the lives of your clients. This is especially true for life insurance agents, who often deliver life insurance benefits to the surviving spouses and children of a deceased client. Life insurance agents often speak of how rewarding it is to help survivors continue living with the dignity and financial security their loved one made possible by purchasing life insurance.
No monotony. No two days are alike for insurance agents. You'll spend your time either looking for new business or serving existing clients. But apart from that, each day will usually play out differently. The ability to work with various types of people also will keep things interesting. One day you might help a Baby Boomer pre-retiree develop a retirement-income strategy; the next, a Millennial couple concerned about safeguarding their children in case something happens to them. The more types of insurance you sell, the more wide-ranging the client situations you'll experience. For someone who enjoys solving many different problems, being an insurance agent is stimulating work, indeed.
Unlimited learning opportunities. Insurance agents must become perpetual students . . . of the risks of being human and the solutions to those exposures. Since financial problems are often complex and affected by highly technical government regulations, helping clients solve them will be highly stimulating. If you like to apply your brainpower at work, you'll definitely enjoy working as an insurance agent.
What Insurance Agents Do
With benefits like these, it's no wonder becoming an insurance agent is appealing to so many people. It's especially interesting to those whose corporate positions have been eliminated or to recent college graduates who've had trouble getting a foothold in the job market. For those with entrepreneurial talents and temperament, the ability to create a business of their own design, with few artificial barriers in their paths, can be highly motivating. Is it the right one for you?
To help you decide, consider some of the activities you'll perform in a typical week:
Identifying people who might have a need for your insurance products
Reaching out to them to have an initial conversation about their needs, either in-person, over the phone or online
Assessing and prioritizing consumer risks
Designing solutions for people's financial risks
Presenting sales proposals to prospects
Responding to prospect objections to buying insurance
Closing the sale and discussing next steps with new clients
Resolving issues that might arise during the policy underwriting process
Delivering insurance policies and other important documents to clients
Attending community events in order to promote your business
Continuously prospecting for new clients using online and offline marketing methods
Completing state-mandated continuing-education courses in order to keep your license current.
Do you see yourself performing these tasks? Then read on to learn about how to enter the field of insurance sales.
How to Become an Insurance Agent
While becoming an insurance agent isn't necessarily difficult, there are process hoops you must jump through, including:
Deciding whether you want to be a captive or independent agent
Deciding whether to you want to work with businesses or consumers
Deciding whether you want to sell life/health insurance or property and casualty (P&C) coverages.
Based on the above decisions, determining which specific state license or licenses you will need to conduct business (review options).
Identifying your state's requirements for becoming an agent (see the National Insurance Producer Registry's website)
Attend pre-licensing classes online or in-person (typically eight to 40 hours of instruction)
Take your state's mandated licensing exam (usually offered online by a third-party testing administration firm)
Submit license application to your state insurance department
Successfully pass a state-mandated background check
If pursuing a captive-agent position, apply to local agencies that represent career-agency insurance carriers. Once hired, complete the agency's training process
If building an independent agent or broker career, interview with insurance marketing organizations (IMOs) or financial marketing organizations (FMOs) to identify best sales-support organization for your needs
Once you select the right intermediary organization, submit your license to that firm, which will secure appointments for you with insurance companies. Also submit your E&O certificate of insurance
If this process seems onerous, put it in the context of other professions such as the law, accounting, medicine or engineering. Insurance agents don't have to complete post-graduate degrees or in many cases, any degree at all. Licensing exams are much less difficult than the typical state bar or medical board exam. When compared with those requirements, insurance licensing seems like a walk in the park. Yet the potential financial rewards are comparable to those available in law or medicine.
The Legal Risks of Selling Insurance
Once you've completed the above steps, you will begin the process of creating a client base. Over time, the generation of first-year and renewal commissions should grow steadily. Many years into your career, you may reach a point where you no longer need to generate new business. You will be able to live comfortably on renewal commissions alone.
However, reaching that point won't be easy. You will work long, hard hours for many years. And you'll experience a lot of rejection and occasionally have to work with difficult clients. You may even have people file complaints and lawsuits against you in connection with problems real and imagined. For life and health agents, possible claims include:
Failing to provide insurance
Not explaining product features and benefits effectively, resulting in misplaced expectations
Making an administrative error that costs a client money
Failing to make a requested policy change correctly or on time
Not correctly calculating a policy premium
For P&C insurance agents, common allegations include:
Not carefully explaining policy provisions
Failing to adequately identify risk exposures
Failing to recommend needed insurance coverage
Communicating inaccurate or incomplete client information to an insurer
Failing to provide timely notice of a claim
Enter Insurance Agent E&O Insurance
Even though courts often consider insurance agents and brokers to be order takers, it's common for their behavior to move them to a higher standard of care. In such cases, if their mistake hurts a client, resulting in a lawsuit, it will be crucial to have E&O insurance to handle their legal expenses.
What is E&O insurance? It's a contract between you and an insurance company in which the insurer agrees to pay for your professional liability claim costs in return for you paying a periodic premium. If you harm a client and get sued for damages, the insurer will cover your attorney fees and legal judgments or settlements, keeping your business and personal assets safe.
How does E&O insurance work? It will cover you in case you make a mistake or forget to do something important that financially harms a client. Based on the policy's insuring clause, the insurer will:
Provide you with an approved defense attorney at no cost to you.
Assign a claims adjuster to investigate your case and manage the process of resolving your claim.
Pay for your legal fees and court expenses related to your case.
Pay for an expert witness to buttress your legal defense.
Cover arbitration, mediation or other alternative dispute resolution services.

In conclusion, if you're looking for a career that will provide a strong income and a secure future, consider the benefits of becoming an insurance agent. However, if you pursue this opportunity, make sure to protect your investment by purchasing comprehensive agent E&O insurance. Not having to worry about client lawsuits is well worth the insurance premium you'll pay each year.
Having E&O insurance is an essential element of an insurance agent or broker risk-management program. Learn more about the 360 Coverage Pros Errors and Omissions (E&O) insurance program.