Insurance Agent Interests
05/04/2022
Cross-Selling and Upselling to Meet Your Clients' Insurance Needs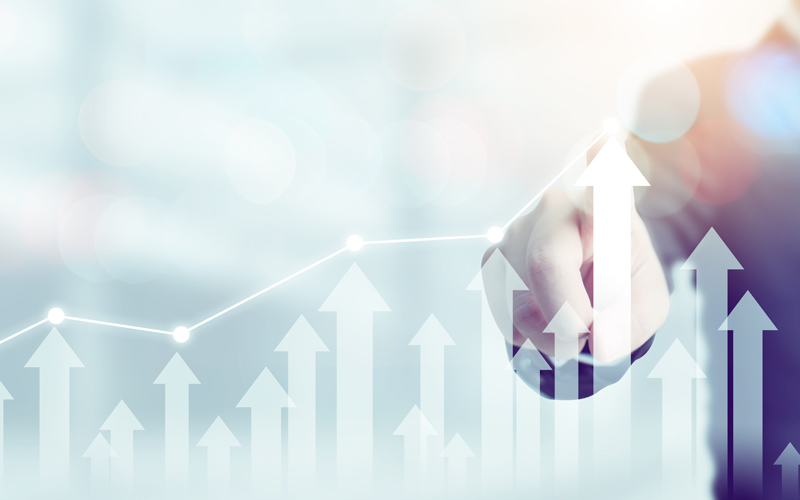 As an insurance agent, you have many goals that reach beyond making sales and growing your revenue. Your customers rely on you to recommend the proper insurance to protect their personal or business interests. But have you ever considered how growing your revenue and meeting your customers' needs are the same? Think about it. To add value to your customers, you need to understand all of the risks they face and recommend insurance to mitigate against these risks. Demonstrating your value means more than showcasing your expertise or range of products and services. It also means making recommendations for other products they may need, that they didn't necessarily ask for, or in some cases, know to ask for.
This is where cross-selling and upselling come into play. When you take the time to work with your clients and ask the right questions, both cross- and upselling can help your clients find a more financially secure position in life. Plus, you'll be increasing your revenue at the same time.
Unfortunately, both terms can be perceived negatively. Newer, less experienced agents may feel that trying to cross-sell a client seems too pushy or aggressive. On the other side, if not done correctly, the customer may indeed perceive an attempt to cross- or upsell as invasive or not in their best interest. Here we'll examine these crucial practices to help guide you towards finding the right balance.
Cross-Selling and Upselling Defined
Let's start with basic definitions. Cross-selling is a method you can use to generate more sales by recommending additional or complementary products to the buyer once they've already committed to making a purchase. An example might be offering auto insurance to a customer who's just bought a homeowner's policy from you. Or suggesting the client may need a cyber liability policy when they've come to you for a small business owner's policy.
Upselling is different from cross-selling because you aren't necessarily recommending a separate insurance product. Instead, you're recommending a higher-end version of a product you're in the process of selling them. An example might be suggesting to a client a higher level of liability for their homeowner's policy, based on their specific risk.
Understanding the subtle difference between cross-selling and upselling is helpful, but in reality, these two crucial strategies have more in common than they do differences. For example, both cross-selling and upselling will help you add value to your clients. In the case of cross-selling, you're helping them cover all of their liabilities, not necessarily just the one or two they've inquired about. In the case of upselling, you're helping your clients optimize the type of coverage they've asked about based on their specific needs and circumstances.
Additionally, both rely on the same fundamental techniques to be successful. If you're just starting out and looking to learn how to do it the right way, you'll quickly discover many articles, opinions and general commentary on the best or worst ways to cross- and upsell clients in the insurance world. Next is a summary of the basics to help you establish a platform for success.
3 Most Important Cross-Selling & Upselling Techniques
Here you'll find a general summary of the three fundamentals to adding value to your clients through cross-selling and upselling.
Ask Probing Questions
While this may appear to be a blinding glimpse of the obvious, this is the most critical step. For brand new customers with whom you're working for the first time, it's natural to ask lots of questions about their assets, livelihood, lifestyles, or specifics about their business to help you uncover all of the risks they face. You can reassure them upfront that your goal is to thoroughly understand their situation so you can find them the best coverage and a good value and thank them for cooperating with your client risk interview. We find most insurance agents are very skilled and comfortable during this process.
But the key is to keep track of all the answers, not just the one(s) that pertain to the type of risk you've been asked to help them with. You can always start from a comfortable place with the quote for the policy in question. And then educate them on the gaps in coverage you've identified based on the other information they provided. "This will protect you [in the situation you've asked about,] but you might consider other areas of risk that you're currently exposed to." And that is the entry into making the additional recommendations.
So that's the starting point with new customers. But what about your current customers? How often are you asking them the same probing questions? Not doing so is a common mistake resulting in lost customers after one or two years. Or worse, a customer who's under-insured for a specific claim, who ultimately sues you for negligence. The customer renewal process is essential to helping you add value to your clients, not to mention keeping you out of court. It's hard to upsell clients on higher GL limits or an umbrella if you don't know what new liabilities they've taken on in the last year.
Consider the customer who installed a new swimming pool in the last six months. That's potentially a significant liability they have taken on without your knowledge. Don't count on the customer calling you to tell you they built a pool and ask what they need for insurance. Although most pool companies will suggest it, it's not their responsibility to push it. Some municipalities will incorporate an insurance requirement into the permitting process. Still, there is no consistent standard, and many times this gets missed in the final sign-off, leaving the client vulnerable. But if you ask direct questions annually, like have they made any home improvements, you'll not only discover gaps in coverage but uncover needs they didn't know they had. This will give you an excellent opportunity to cross-sell and upsell.
To help you facilitate a good customer renewal process, you'll want to establish a standardized checklist of questions. Consider this a document that lives and evolves throughout your client relationships. If you represent various insurance types, such as personal lines and commercial, you'll need different lists for every kind of renewal. In the case of commercial insurance, you'll want to probe any changes that occurred in the business throughout the last year. Things like new products being added, an increase in inventory, and the purchase of new commercial vehicles are examples of key questions to ask. Changes in their employee base can be very important as well. Have they added or reduced staff? During the recent and ongoing pandemic, many small businesses had to reduce staff. If that goes undetected, you're missing an opportunity to save them money on their worker's compensation premiums.
The checklist should be quite robust if you work with high and ultra-high net worth clients. The more assets a client owns, the more protection they will need. Clients who own valuable collections, their own plane or employ domestic staff face different types of risk than most of middle America.
Regardless of the type of client, using a renewal checklist will help you add value to your clients by thoroughly protecting their financial wellbeing but also help you grow your revenue.
Always Have a Quote When Possible
Once you've uncovered potential gaps in a client's coverage based on their answers to your probing questions, how you present your recommendation becomes the next most important technique. Don't explain the added or extra coverage needed without providing them with a quote. While it may seem prudent to ease into the process, recommending a cyber liability policy based on their private data concerns without giving them a price will not get you very far.
Here's an example. Let's say you've just explained why a couple sitting across from you needs an umbrella policy. You've thoroughly covered the dangers of not having one, and all the while, they are shaking their heads yes. But then you tell them you'll need to call them later with a quote. In many cases, this results in the client rejecting the offer because they've had time to think about it and have lessened the risk in their minds. This scenario often gets forgotten when a claim occurs, and the couple finds themselves underinsured, leaving them and you in a potentially damaging situation.
So the key is to do your homework ahead of time. Make sure to have quotes ready. Go into the different limits and the costs. You'll be far more likely to get a yes and a sale before you leave or hang up the phone.
Establish a Series of Communications to Support Cross-Selling and Upselling
Cross- and upselling should be inherent in all of your ongoing client communications and not left until the annual renewal. Email marketing or a quarterly client newsletter are valuable ways to nurture client relationships while adding value in important consumer education. Emails can entice customers to learn more about their own personal or commercial risks, which will help them recognize the value you provide beyond the insurance policy. Providing helpful tips for winterizing a boat, sharing a review of the best anti-theft devices, or even tips for winter driving can enrich the client experience. This ongoing communication may lead to a cross-selling opportunity before the annual renewal. But at the very least, it helps establish you as a credible insurance resource leading to improved customer loyalty and retention. This, in turn, could lead to new customer referrals as an added benefit.
When establishing a client communications strategy, remember that the content should be specific to the client's needs. This is where customer segmentation comes into play, which can be as simple or complicated as you choose to make it. If you haven't done any segmentation before, it's best to start simple. You might begin by identifying all of your customers who have purchased auto insurance from you but no other policies. Do the same with all lines of insurance you sell. And don't be afraid to cross the lines between commercial and personal insurance if you sell both. Think about your small business customers and identify which ones purchase only insurance for their business. Small business customers might appreciate an article on the best anti-theft devices for their home, which will serve as a subtle announcement that you can help them with both their personal and business insurance. Create communications specific to each of these scenarios to make it more meaningful and actionable. But be sure to carefully create your segmented lists and check them multiple times. You don't want to email small business inventory concerns to a personal lines client who works in a hospital.
In addition to helpful content regularly, you might consider running specific campaigns for a particular type of coverage. If you live in an area where flooding can occur, you could start a flood campaign as winter is nearing its end-stage with a series of emails spread 10 to 14 days apart.
Here's an example:
Email 1 – "Are you ready for spring and summer rains? Ways to protect your valuables against flooding." The content should be concise and helpful, focusing on how flooding can damage a home's various foundational and cosmetic aspects. Offer to provide a free checklist of things to protect against water damage. Include a call to action with at least two options (i.e., email or call) for more information.
Email 2 – "Tips on Restoration after Water Damage." In this email, you can provide the types of services available by restoration companies and the pros and cons of using a service compared to doing it yourself. Use at least two calls to action options for the customer to get more information.
Email 3 – "Make Sure You're Protected against Costly Water Damage." In this email, you're far more direct, explaining how various homeowner's policies work in the event of a flood, what could be covered and what might not be. Here the call to action should be to contact you to find out if their current policy adequately covers them in the case of a flood or water damage caused by an accident or equipment failure. Include a call to action with at least two options (i.e., email or call).
This is just one example of a potential cross-selling communication campaign. Remember that cross-selling communications requires a strategy. Don't email everyone in your system who doesn't have a particular policy. Segment your client list based on those who you believe will appreciate helpful information. Perhaps most importantly, create your communications in a thoughtful manner.
Use an email tool to personalize the message and track user behavior. You'll want to know how many people opened your email and track which followed up on the calls to action. Always allow the customers a way to tell you they don't want to receive future communications of this manner, referred to as an "opt-out" clause. Over time, you can segment your list based on the customers who open your emails. Use information you've learned, like the types of content most likely to be opened to inform future cross- and upselling campaigns. Tools like Constant Contact and Mail Chimp are inexpensive, easy to use, and help you execute a good client communications campaign.
Summary
Hopefully, this information has inspired you to start or reinforce your cross-selling and upselling activities. Both are valuable strategies to help you add additional client value and grow your revenue simultaneously. The advantages are numerous — from enhanced customer value and increased income to strengthened customer relationships and lead generation. When done correctly, there are very few disadvantages that can easily be fixed by implementing the proper practices.
Another key benefit is the opportunity to reduce your risk of potential client lawsuits from claims of being underinsured resulting from your negligence. 360 Coverage Pros offers a professional liability insurance program to cover you in the event of a client claim. To learn more, visit our website.