Insurance Agent Interests
03/05/2018
Current and Emerging Threats Can Ravage Client Assets
By Harry J. Lew
If a client asks you whether he or she should invest in promissory notes, you may want to answer, "Let's talk." That's because these instruments, which are used by companies to raise capital, are the top current threat facing financial consumers.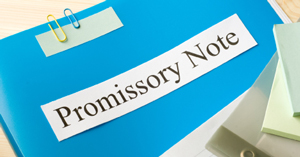 According to a 2017 survey from the North American Securities Administrations Association (NASAA), 74 percent of regulators tagged promissory notes as their leading source of complaints or investigations.
"In today's ongoing environment of low interest rates, the lure of high-interest-bearing promissory notes continues to tempt investors, especially seniors and others living on a fixed income," said Joseph P. Borg, NASAA President and Alabama Securities Commission Director.
NASAA cautions that notes are mostly for sophisticated individual or corporate investors. These entities have the resources to perform due diligence to make sure issuers have the ability to fulfill their interest obligations and principal repayment. Promissory notes typically require securities registration with state and federal authorities.
The problem arises with short-term notes; that is, those with a duration of nine months or less. In some circumstances, such securities do not require registration, which makes them attractive to scammers. In fact, the majority of fraudulent activity relating to promissory notes involves short-term instruments. According to NASAA's 2017 enforcement report, based on 2016 data, state securities officials took 138 formal actions against promissory note issuers.
Real estate investments and Ponzi/pyramid schemes are the second most frequent investment threat (both reported by 54 percent of regulators). In third place were oil and gas-related investments, identified by 50 percent of regulators. Placing fourth and fifth, respectively, were affinity fraud (28 percent) and variable annuity sales practices (26 percent).
As if all those current investor threats weren't enough, NASAA also warns the public and their financial advisors to keep a watchful eye on three emerging scams. These include initial coin offerings (ICOs), cryptocurrency contracts for difference (CFD), and identity theft for purposes of depleting investment accounts, especially those owned by senior investors.
Keith Woodwell, Utah Securities Director and NASAA Enforcement Section chair, explains the emerging threats this way: "Technology, and in some instances, the criminal misuse of technology, is at the heart of each of the emerging threats investors are likely to face in the coming year."
He added that mounting regulatory pressure on binary options has led fraudsters to launch a new wave of schemes involving ICOs and CFDs that use cryptocurrencies as the underlying investments.
Although insurance agents, investment advisors, and financial planners typically sell more conventional investments, it's important for them to become conversant with technology-based offerings that can be sold fraudulently. To that end, financial professionals can learn more about leading-edge investment scams by visiting the NASAA website at http://www.nasaa.org.
Sources: