Insurance Agent Interests
12/11/2017
DOL Delays Fiduciary Rule
By Harry J. Lew
The long and winding fiduciary road just got longer and foggier. That's because the U.S. Department of Labor has announced an 18-month extension before three related regulations go into effect. Even though the best-interests standard is still operative, now three crucial "prohibited transaction exemptions" (PTEs) will be put on hold until July 1, 2019.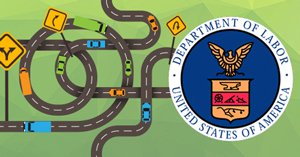 This means financial advisors who work with financial products in the retirement marketplace must continue to comply with the impartial-conduct standards included in the original rule, which went into effect on June 9, 2017:
Give their clients prudent advice that serves their best interests.
Charge only "reasonable" compensation.
Avoid making misleading statements.
On hold until the DOL reviews the rule based on the president's January 2017 memorandum are three add-ons to the original law:
The Best Interest Contract Exemption (BICE), which provides for financial advisors to be compensated via commissions (PTE 2016-01).
The Class Exemption for Principal Transactions in Certain Assets between Investment Advice Fiduciaries and Employee Benefit Plans and IRAs (PTE 2016-2).
Amendments to PTE 84-24 for Certain Transactions involving Insurance Agents and Brokers, Pension Consultants, Insurance Companies, and Investment Company Principal Underwriters. This would place indexed annuities and variable annuities under the purview of the BICE rules instead of another rule for insurance products, while imposing other rules on annuity issuers and marketing firms.
"We applaud the DOL's decision to delay the remaining portions of its Fiduciary Rule for 18 months," said Dale Brown, president and CEO of the Financial Services Institute, an industry trade group. "This delay will allow the OL to conduct a through review of the rule, as ordered by President Trump, to ensure investor choice and access to retirement savings advice is protected. In addition to the rule review, we are encouraged by the DOL's statement that (it) will coordinate with other regulators, including the SEC, to simplify and streamline the rule."
However, not all observers were equally sanguine. According to the Save Our Retirement Coalition, a group that includes the Consumer Federation of America and Americans for Financial Reform, the delay "is effectively a repeal of the fiduciary rule's most critical provisions – the provision that ensure the rule is effective and enforceable and that financial advisors and their firms are accountable for providing the best interest advice retirement savers both want and need."
Financial professionals who have worried about the rule's impact on their ability to make a living have also earned a DOL enforcement reprieve. That's because the agency also announced it will continue to not pursue claims against advisors who are attempting in good faith to comply with the law. This will last until July 1, 2019.
Despite DOL's efforts to delay the law, financial professionals must come to terms with the fact that a fiduciary standard of care may survive regardless of what the DOL does in 2019. Here's why:
The SEC has announced its interest in developing a fiduciary standard for all investment advisors and brokers, not just those working in the retirement market.
State insurance regulators via the National Association of Insurance Commissioners are looking to include a best-interest standard in its revised annuity suitability regulation.
State securities regulators are developing their own fiduciary laws that will shape sales practices locally regardless of where the DOL and SEC land. This is happening in New York, New Jersey, Nevada, and Massachusetts.
What does it all mean? It means that the final road to a uniform fiduciary standard affecting all financial professionals will not only be curvy and long, but potentially filled with confusing and contradictory road signs. All that advisors can do is drive carefully and defensively and keep their eyes wide open. Good luck!