Insurance Agent Interests
07/05/2017
Emerging from Clouds into Sunshine Part One
By Harry J. Lew
It's been a stormy health insurance marketplace over the last five years. As the realities of the Affordable Care Act hit home, producers have often found themselves on the outside of their business looking in—fighting for legitimacy in the individual major medical arena, while watching their commissions disappear due to the Minimum Loss Reserve (MLR) rules, competition with health exchange advertising budgets (and navigators), and the administrative ineptitude of giant government bureaucracies.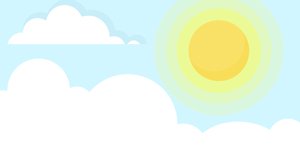 The results have been, well, ugly.  Because the federal government decided to treat agent commissions as overhead expense, insurers have reduced agent commissions across the board in order to assure that 80 percent of their premium income goes toward benefits.  What's more, many insurers no longer pay broker commissions on the higher-tier exchange plans or on special enrollment sales because they facing financial losses on exchange plans. "It's the Wild West out here, and companies are doing what they can to survive," Ronnell Nolan, CEO of Health Agents for America, told Modern Healthcare magazine. "They're not paying commissions on platinum plans, and they are not paying them for special enrollment plans which cover some of the sickest patients."
Result? Brokers have abandoned ObamaCare in droves, leaving consumers to fend for themselves on the exchanges. This hampered the effort to enroll healthy young people to keep claims down, which made opportunities even worse for agents.  Although many brokers have tried to work with ACA because of their duty to the public, many have found the experience to be financially tenuous, if not crippling.
Are you a health insurance agent? How have you responded to this turmoil? In the short run, brokers and agencies have been forced to cut costs in order to survive. According to the National Association of Insurance and Financial Advisors (NAIFA), nearly a quarter of agents surveyed said they reduced customer service because of lower compensation. Another third said they would have to in the future if their commissions remained depressed. Other survival measures included laying off employees or reducing customer-support hours.
But cutting staff and hours is not a positive or sustainable way to do business. Growing top-line revenue is generally preferred. One possibility agents have discussed is charging fees to help consumers make sensible ACA choices. Although complicated, a few experts have suggested charging fees may be legal in some states. For example, according to Matt Banaszynski, CEO of the Independent Insurance Agents of Wisconsin, his state's insurance code allows for fees as long as they comply with state disclosure requirements. However, difficulty arises when agents attempt to collect their fee, he says. Plus, insurers have no incentive to help agents by bundling the fees along with the premiums they charge.

Banaszynski adds, "If agents and brokers are to continue to operate in this market, they need to develop a clear and concise way to articulate their value proposition, charge fees for their services and look at packaging individual health policies with additional ancillary policies (which pay commissions) as a means to ensure they are made whole for their time and counsel."
Collecting fees gets even messier when you consider the federal government's posture. According to the Center for Medicare and Medicaid Services (CMS), agents can charge fees for ACA health insurance sales as long as they comply with state laws and CMS requirements. The problem is, the latter requirements are complex and tough to meet. This leads Insurance Agents & Brokers, a trade group for agents in Delaware, Maryland, and Pennsylvania, to issue the following guidance: "For the time being, the ability to charge fees as a substitute for commissions requires extreme scrutiny before implementation, and the circumstances that qualify will likely be very limited."
If you're in the health insurance market, where are you headed now? Many producers are simply transitioning to the segments the ACA has left unscathed. The most promising of these include:
Medicare Supplement and Medicare Advantage plans
Hospital Indemnity and Supplemental Insurance
Accident Insurance
Critical illness insurance
Short-Term Medical
Small Group Medical
Disability Insurance
Which of these might work for you? Here are some factors to consider:
Public awareness of the coverage and receptivity to sales approach
Type of sale: individual, small-group, voluntary
Complexity to present at point-of-sale
Availability through local brokers
Enrollment systems required
Compensation
Interest in product from current client base
But here's your most important takeaway. Health insurance agents and brokers should prepare to move confidently from the recent cloudy past into a more promising future. And this is not a pie-in-the-sky scenario. That's because the opportunities for you to create a financial rewarding and sustainable future are immense. Consumers are still confused about their health insurance options. Employers still need help finding affordable plans. And the ongoing efforts to repeal and replace ObamaCare will continue to spawn chaos . . . and opportunities that you can capitalize on.
But success in the post-ACA health insurance marketplace will require knowledge, a plan, sales prowess, and courage on your part. And let's not forget sunglasses.
Future articles in this series will explore the product and marketing implications for agents and brokers making this transition.