Insurance Agent Interests
11/13/2017
How 2017 Hurricanes Are Affecting the P and C Industry
By Harry J. Lew
A major accounting firm is predicting the damage wrought by Hurricanes Irma and Harvey (and now Maria) will harden the P&C insurance marketplace (less insurance capacity at higher prices). However, it believes premiums will eventually fall and a softer marketplace will return.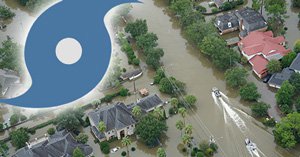 Based on a survey of 300 industry executives, KPMG said about 44 percent of executives expected a short-term hardening of the property market due to recent storms. What's more, 47 percent said they expect a short-term price correction with the ongoing soft market to ultimately continue.
During this process, P&C insurers will face a multitude of hurricane related risks while they digest the losses the storms unleashed on their finances. These include a potentially impaired capital flow, shortage of future reinsurance coverage, and a deficit of claims-handling professionals. Also challenging will be accurately assessing the extent of property damage, managing customer expectations, and increasing public awareness of their insurance coverage.
One piece of good news, according to a report published in Insurance Journal, is that insurers are using drones to increase their claims efficiency and social media to help insureds quickly file their claims.
Implication for P&C agents? Get ready to work a bit harder to secure insurance for clients while the industry assesses the financial impact of recent storms. You may not only have to access markets you don't normally work with, but also explain to clients why their premiums have increased in the short term.