Insurance Agent Interests
07/06/2022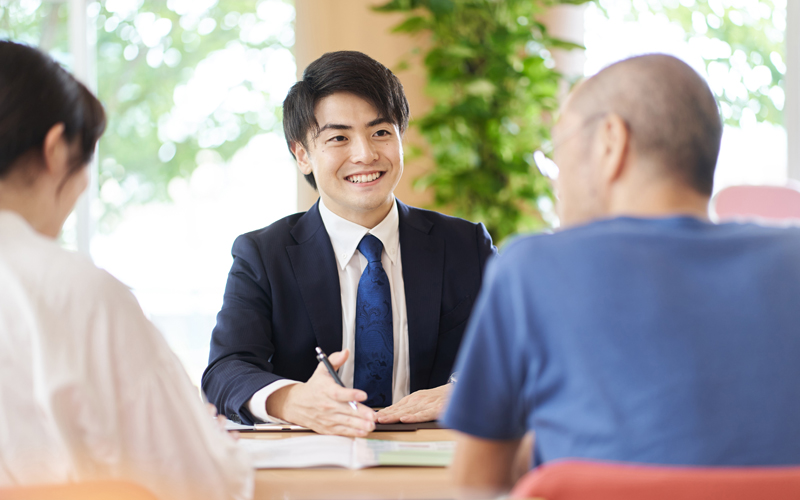 Want to become an insurance broker? Then follow this simple process to achieve a rewarding and sustainable career.
As someone interested in selling insurance for a living, you've probably considered the advantages of working as an agent vs. as a broker.
In a nutshell, here's how the two types of insurance producers are different:
First, agents represent insurers in the sales process, while brokers represent their clients.
Second, agents can commit an insurer to issue a policy (also known as binding coverage), while brokers lack the authority to do so and must secure coverage from the insurer directly or from one of its appointed agents.
These two differences are significant because they define the essence of each type of producer/client relationship. For example, agents representing one insurer (captive agent) or multiple insurers (independent agent) help their customers buy insurance. But they're legally considered agents of the insurer. This means they primarily serve the company's interests in the transaction. Now, any agent who aggressively advances their insurers' interests at the expense of their clients' will soon lose their customer base. Thus, representing an insurer may have practical limits.
On the other hand, brokers work with their clients to identify their risk exposures and the best forms of insurance protection. Because they have an arm's length relationship with insurers, they have greater leeway to shop the market and compare offerings. Once they find appropriate solutions, they present those to their clients, who decide based on quality and cost.
Here's the vital point—neither type of insurance producer is inherently superior to the other. Which you choose to pursue depends on the type of insurance business you wish to create and how you like to interact with clients and insurers.
Assuming you prefer to become a broker, how should you go about it? Here are five steps to follow.
Step 1: Determine the licensing process in your state
In the U.S., there are fifty state insurance jurisdictions and five territorial ones. So there's a wide variety of procedures for getting licensed as an insurance broker. Some states only require you to be 18 years of age or older and pass licensing tests for each type of insurance you wish to sell. Others are stricter, requiring you to get fingerprinted, complete a pre-exam training course with a minimum number of study hours and pass a licensing exam. To determine the requirements that apply to you, contact your state insurance department.
Step 2: Apply for your insurance broker license
Once you fulfill your state/territorial licensing requirements, the next step is to apply for your broker's license. Some states don't issue specific broker licenses but rather a license that allows you to work as both a broker and an agent (as an insurance producer). In any case, check your state insurance department website for how to apply for your license and how much it will cost. Also, keep in mind that earning a broker's license will require you to complete a certain number of continuing education credits to renew your license at some future point.
Step 3: Find an insurance broker position
There are many different paths to becoming an insurance broker. Suppose you already work in an insurance agency, perhaps in a customer-service capacity. In that case, you probably already know a lot about the business and have credibility and connections in your favor. However, if you lack industry experience, gaining some will be a high priority. Approach local agencies to see if they have any customer service representative openings. Or perhaps they'd consider hiring you as an intern for a brief period until a permanent position opens up.
Landing an administrative or financial job with an insurance agency or carrier is also a great way to break into insurance sales. So is gaining sales experience in some other industry, ideally finance related. As long as you can show evidence of having worked in sales and of being fluent in the language of business and finance, you should be able to find a job.
Step 4: Get insurance education
Getting licensed will teach you the basics of insurance products and the industry's structure. But additional formal study, either before you land your first job or shortly after, will be helpful. Many community colleges offer business certificates or associate's degrees to help you launch into the business. Universities often have risk and insurance majors that insurance agencies (and carriers) highly value.
Step: 5: Earn an insurance certification
Once you've landed a job as an insurance broker, strengthen your position and lay the groundwork for career advancement by earning a professional designation. The specific program will depend on the type of insurance you sell. For example, if you provide life and health insurance, consider pursuing credentials available from the American College of Financial Services. These include the Chartered Life Underwriter® (CLU), the Chartered Financial Consultant® (ChFC) and others. If you sell property-casualty insurance, then designations such as the Chartered Property Casualty Underwriter® (CPCU), the Certified Insurance Counselor, the Certified Risk Manager or the RIMS Certified Risk Management Professional will increase your attractiveness to insurance agencies. If you decide to work as a self-employed broker, being credentialed will increase your credibility in the eyes of prospects and clients.
Mitigate Your Broker Risks with E&O Insurance
As you gain experience with insurance risks and product solutions, you will inevitably grow your client book of business. This is good news, but there's also a downside. Clients may file complaints and lawsuits against you concerning alleged errors and omissions. To protect your assets against litigious clients, it's crucial for you to buy errors and omissions (E&O) insurance.
How does E&O insurance work? It shields you if you make a mistake or forget to do something important that financially harms a client. After you buy an E&O policy, your insurer will:
Supply you with an approved defense attorney at no cost.
Provide you with a claims adjuster to manage the process of resolving your claim.
Cover your legal fees and court expenses.
Pay for an expert witness to strengthen your legal defense.
Cover arbitration, mediation or other alternative dispute resolution services.
In short, if you want to build a successful long-term career as an insurance broker, work hard to meet your clients' needs. But be sure to mitigate your liability risks by purchasing an affordable and comprehensive E&O policy from an insurance provider you trust. Good luck!
Having E&O insurance is essential for an insurance agent's or broker's long-term success. Learn more about the 360 Coverage Pros Errors and Omissions (E&O) insurance program.