Insurance Agent Interests
08/02/2022
Insurance Agent Retirement Part 2: Protecting Prior Acts
By Jason Rogers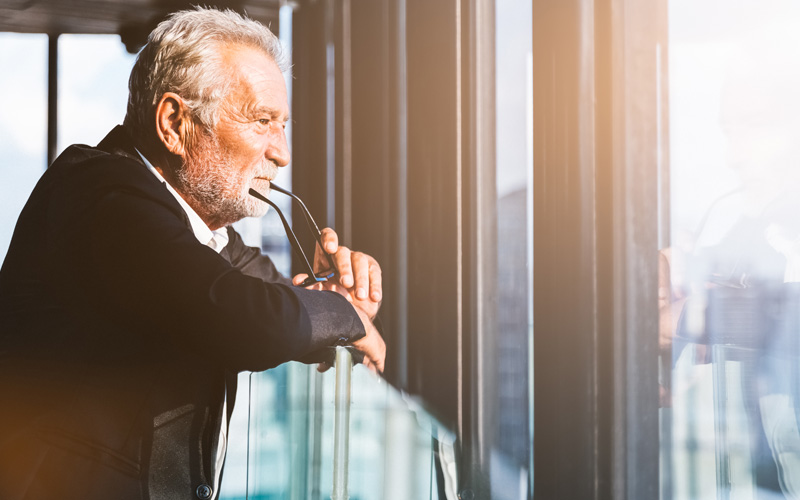 If you're planning to sell your business, watch out for the E&O coverage gap. Here's how to protect yourself.
In Part 1 of this series, we discussed two possible ways of exiting your business at retirement: selling your entire company or only your book of business. As discussed in Part 1, the most profitable strategy is to sell your entire business and continue working for the buyer for many years. However, if you want a quick and clean boss-free exit, selling just your book of business is the way to go.
However, there's a risk that can sabotage your transition with either strategy: canceling your E&O insurance without tail coverage in place. This feature is also known as an extended reporting period or ERP.
The Coverage Gap of Claims-Made E&O Insurance
Claims-made insurance is a method of writing various types of property-casualty insurance, including E&O coverage. You're eligible for benefits with a claims-made policy as long as the dispute arises and claim filing occurs while your policy is in force. As soon as you cancel it, your E&O protection for prior acts will stop. That means if you get sued, your attorney fees and legal judgments and settlements will be your financial responsibility.
This isn't just a theoretical problem. It can threaten your financial security if it happens after you sell your business. For example, consider this hypothetical example. Let's say you sold your agency at the end of 2021. Since you hoped to retire and never sell insurance again, you canceled your E&O insurance policy at that time. You maintained E&O coverage ever since you entered the business 30 years ago.
Now, three months after your agency sale closed, you learned that a company to whom you sold property insurance had an extensive fire at their site. It filed a claim with the insurer, but the carrier's settlement offer was below what your client thought was reasonable. After a lengthy but unfruitful negotiation, the firm decided to sue both the insurer and you for the difference, claiming negligence.
Your immediate reaction was gratitude for having E&O insurance. Then you learned that since you had a claims-made policy, which you canceled at the end of the year, there would be no coverage for this incident. Welcome to the E&O coverage gap.
Insurance companies are familiar with the havoc this can cause. That's why they invented a policy feature called tail coverage. It lengthens protection to accommodate career or business transitions. In fact, in some states, E&O policies come with a built-in 30- or 60-day tail provision that allows insureds to file claims even though their claims-made policy no longer is in force. Insurers may accommodate agents who want longer ERPs, adding one to the expiring policy for an additional fee.
Returning to our hypothetical case, you discover that your policy had a 60-day tail provision. The problem was, you didn't learn of the dispute and file a claim until 90 days after policy cancellation. This meant the tail coverage was no longer active. Had you arranged for, say, a one-year tail, your insurance company would have paid for all of your legal expenses and settlements or judgments related to this case. Now your legal expenses will be entirely your responsibility.
The Ins and Outs of Tail Coverage
Four points to keep in mind when it comes to tail coverage:
First, it's a unique feature that relates only to claims-made insurance. It isn't needed with occurrence coverage because with those policy forms wrongful acts that occur while the policy is in force automatically activate coverage. The time of claim filing has no bearing. The vast majority of E&O or professional liability insurance policies are claims-made insurance policies.
Second, it applies only if the precipitating incident occurred during the period in which the E&O insurance policy is in force. If the event occurs after the policy expires, there will be no coverage, even though a tail provision exists.
Third, tail coverage only works for a limited time. In some states, a built-in or automatic ERP lasts for 30 to 60 days. It's included in the policy without insureds having to make special arrangements. Optional tail coverage of various lengths is typically available for purchase.
Finally, your tail coverage will extend from the date it ends back to your retroactive date. This date is the earliest point from which you maintained continuous E&O coverage from one or multiple E&O insurance carriers. If the wrongful act happened before this period, even though you have tail protection, your insurer would not cover your claim.
Looking to save money on your E&O insurance? Then learn more about our insurance agent E&O program on the 360 Coverage Pros website.