Insurance Agent Interests
05/04/2017
Insurance Job Market a Great Place to Be
By Harry J. Lew
Are you concerned about where the insurance business is headed? Well, there's good news on the employment front.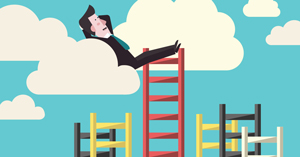 Despite concern about declining health insurance commissions and about annuity premiums going level or turning into fees, the prospects for insurance job growth in 2017 are excellent, according to the Orlando, Florida-based GreatInsuranceJobs.com.
According to its annual Insurance Industry Employment and Hiring Outlook Survey, "almost all areas of the insurance industry increased their size from a national standpoint. In 2016, the insurance industry reached an all-time record in employment and, according to the surveyed companies, this is not going to slow down anytime soon."
Based on its survey of 72 insurance companies, agents/brokers, third party administrators and managing general agents earlier this year, sales jobs account for 21 percent of the 11,000 currently vacant positions, placing them number one in the top five job types needing to be filled. Customer service representatives, claims adjusters, underwriters, and technologists round out the remaining top five positions.
What's more . . . 
Nearly 11,000 jobs are currently open in the 72 surveyed companies.
Another 11,500 jobs are expected to come open over the course of 2017.
Just under 40 percent of the companies are forecasting better hiring this year than last.
Sales positions account for 21 percent of the vacancies in the insurance firms surveyed.
About 35 percent of companies are planning on hiring 51 or more employees this year, up from 31.5 percent last year.
A major theme of the report was the graying of the insurance workforce, especially in the sales area, with the expected retirement of 25 percent of employees over the next four years. This points to great opportunities for younger sales professionals looking to grab the baton from retiring producers. Also, sales candidates who know computers are increasingly valued, since insurance companies are becoming ever more reliant on technology to increase productivity and reduce costs.