Insurance Agent Interests
09/21/2017
Life Insurance Sales Trending Down
By Harry J. Lew
Are you facing a tough life insurance sales environment? If so, you're not alone. According to the MIB Life Index, underwriting inquiries declined in June 2017 as well as over the first six months of 2017, compared to the same period in 2016.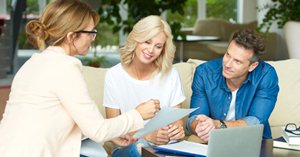 According to MIB, which provides most life insurance companies with risk classification data on life insurance applicants, the year-to-date period for 2017 is down 3.2 percent compared to 2016, suggesting sales opportunities may not tick up in the immediate future.
The MIB Index is based on the volume of MIB database searches life insurance underwriters make. Because roughly 90 percent of all life applications involve an MIB check in order to identify prior declinations, the index is a good indicator of sales volume over the next three to four months.
Stacy Gill, executive Vice President at MIB, said the year-to-date decrease erased the gains achieved in the first half of last year. It also gave back roughly one third of the total gains in the life index during the 2015/2016 wave of increasing underwriting activity.
Gill added that as of mid-year 2017, the MIB index is now on par with the index values observed in the second quarter of 2015.
Year to date, all age groups are in negative territory compared to the same time last year, some more negative than others. What's more, app activity for the first six months of 2017 YTD is off 2.3 percent for applicants ages 0 to 44; down 5.5 percent for those aged 45-59, and down 2.1 percent for those older than 60.
But doom and gloom may not be an appropriate response to these numbers. That's because you should view the declines in the context of all-time high values during the middle of 2016. Also promising is the fact that quarterly activity declines appear to be moderating. Gill said the first quarter of 2017 was down 4.5 percent, while the second quarter saw a more moderate decline of 1.8 percent. For the composite index, all six months of 2017 have been in negative territory, Gill said, with March activity off 6 percent, but moderating to June's monthly decline of 2.6 percent.
Of course, it's important to realize these are aggregate results based on a large volume of underwriting inquiries. Although they suggest life agents may be in a sales trough, they don't predict your individual success. Takeaway? Strive to "beat the odds" through superior marketing, fact-finding prowess, closing ability, and overall activity management. If anyone can do it, it's you. Good luck!