Insurance Agent Interests
03/17/2021
New Innovation Spawns Greater Need for Coverage
By Jason Rogers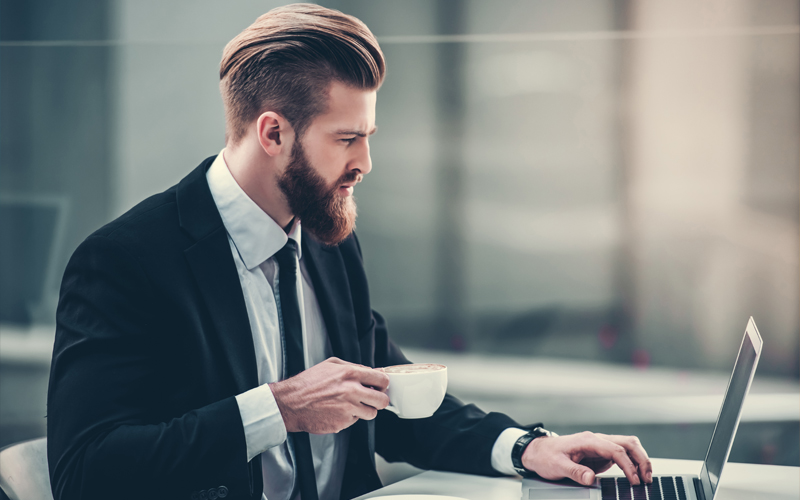 COVID-19 has produced a surprising upside: a surge in new business formation, especially of small firms. Are you ready to capitalize on this insurance sales opportunity?
Every cloud has its silver lining, goes the old adage. Even the cloud of a global pandemic that has killed more than 500,000 Americans and 2.5 million people around the world. So what's the bright spot in our current situation (other than the vaccines)? The COVID-19 crisis has spawned a remarkable upsurge in new business formation. It has resulted in thousands of new U.S. businesses applying their entrepreneurial spirit and creativity to help their fellow citizens live during a pandemic.
The birth of more businesses creates an opportunity for insurance agents. You now have more prospects to approach to sell various forms of commercial insurance, along with personal life and disability insurance, annuities, investments and more. Are you ready to pursue this opportunity?
According to the U.S. Census Bureau, 25% more new businesses filed for employer identification numbers (EINs) by the end of 2020 compared with the prior year. This came after a catastrophic wave of small-business closures in the spring of that year after state and local governments issued lockdowns. The start-up surge persisted in 2021, with businesses filing 42.6% more EIN applications in January 2021 compared with December 2020.
Even more promising is the fact that 16% of EIN filers appear to be "high propensity," meaning they likely come from companies that plan to add employees at some future point. The upshot of this surge in business starts? That people who've lost traditional jobs due to the pandemic aren't sitting at home bemoaning their fate. Instead, they're using their misfortune as an opportunity to become entrepreneurs, which bodes well for future job growth. It also represents another bout of creative destruction that will end up building a more resilient and muscular U.S. economy.
What's more, many people are creating firms that directly address consumer and business needs arising from the pandemic. Here are some of the issues they're targeting:
Fighting the pandemic: Many startups are creating tools and systems to help reduce the transmission of COVID-19 such as spread-modeling applications, symptom-tracking software, diagnostic chatbots and warning apps for nearby infected contacts.
Living with the pandemic: Companies are creating apps and other solutions to help people deal with living under quarantine. Tools to facilitate virtual work, homeschooling and safe food delivery are common. So are those that provide relief and comfort to people cooped up in their homes and apartments (example: fitness and meditation apps).
Helping distressed industries: Entrepreneurs are also creating products to help industries devastated by the pandemic, including fitness studios and restaurants. Because both of those businesses by their nature are potential super-spreader sites, creative problem-solvers entered the fray to help their owners find alternative modes of doing business. For example, consultants have helped gyms re-engineer themselves into YouTube or Zoom fitness channels.
Promoting good health: During a pandemic, it stands to reason more people will be interested in maintaining healthy habits or in addressing chronic health conditions. Entrepreneurs have responded with apps that track and store personal health data, as well as empower consumers to improve their lifestyle.
Staying connected: COVID-19 gave the world a strong push toward connected living. Because people could no longer interact with friends and family in person, they sought digital substitutes such as videoconferencing, more fully wired residences and online gaming. And since they were spending more time at home, they were no longer interested in paying full-price for various forms of insurance, sparking interest in usage-based policies.
Dealing with uncertainty: The height of the pandemic brought unprecedented fear and uncertainty. The online spread of misinformation did not help matters, leading to the rise of platforms devoted to sharing only scientifically valid pandemic and other health information. Plus, services that enhance personal safety and reduce financial risks became more popular.
The range of creative business startups in response to COVID-19 is mind-boggling. People are converting their personal hobbies into artisanal shops powered by the latest e-commerce technologies. Etsy, the online marketplace for handcrafts and other products, reported opening twice as many new merchants in April 2020 than it did in April 2019. "Anyone with creativity and 20 cents can open a shop on Etsy," its chairman Josh Silverman told Marketplace Tech. Mask-making companies was a logical business choice in the months following the initial shutdowns in March 2020. Not only did face coverings become government-mandated, they quickly evolved into fashion statements. In early 2021, public-health officials began stressing the need to double-mask in order to further tamp down viral transmission.
The pandemic also led to a surge of people adopting shelter animals. If you couldn't see your friends, having a pet became the next best thing. This led to a wave of pet product and service companies catering to thousands of new pet owners. Here are some other business concepts that sparked business launches in 2020:
Home improvement services
Educational toys and games
Virtual personal training services
Remote activities for virtual teams
Digital marketing agencies
Graphic design firms
Application developers
Shipping-related services
Virtual tutoring
Box subscription services (curated product collections)
Small lifestyle businesses weren't the only ones to become inspired after the pandemic devastated the world. The entire insurtech sector gained momentum last year, helping consumers shop for insurance more conveniently and insurers execute their value chain more efficiently.
Sales Opportunities for Insurance Agents
With so many new small businesses launching last year, any company that sells products and services to them is likely to get a shot in the arm. This includes insurance agents. In fact, in a world sensitized to risk, 2021 might be the year that prospects become less resistant to giving agents sales interviews and less likely to offer buying objections. If you make a strong approach and offer a compelling value proposition, this may be the year you make it big in the small-business marketplace.
Another reason is that new businesses are a blank slate when it comes to insurance. Each nascent firm likely needs a full portfolio of insurance protection. This includes general liability and commercial property insurance, business owner's policies (BOP), employee health and disability insurance, retirement plans and more.
All businesses need general liability insurance. If they own commercial property, they can combine general liability and property protection into a business owner's policy. Whether they need any other coverage depends on their specific risks. If they own a substantial amount of property, they may need a stand-alone commercial property damage policy. If they have employees, they'll generally need workers' compensation coverage. If they operate business-owned vehicles, they'll require commercial auto insurance.
Some small businesses will have specialized requirements for cyber breach and liability insurance, errors-and-omissions (E&O), liquor liability insurance, employment practice liability insurance and director's and officer's insurance.
With so many potential products to sell, it's important to do a full fact-finder to get the big picture of their situation. Before you meet the owner or have a phone conversation, find out more about the person and what the business does. Then research the firm's industry to see what issues the entrepreneur might be dealing with. Then in your first meeting, fill out a comprehensive fact-finding form to collect more detailed information about the company and its various risks (typically, business property, business liability, workers' compensation and business automobile).
Wrap up by prioritizing the risks and helping the person decide which insurance policies to purchase first to mitigate those risks. In your conversation with the person, provide stories and testimonials to make business risks and insurance benefits more tangible. Focus on real problems and link them to your insurance solutions. Worry less about offering the least expensive solutions and more about positioning yourself and your proposed solutions as the best overall value. Finally and perhaps most important, work hard to project authority and to establish trust with the new business owner. Persuade them that you will you do your best to make their new business successful by helping them keep their business well protected.
Since the global pandemic taught all Americans the importance of risk management and contingency planning, remind the owner that buying insurance now is the best way to reduce future uncertainty and to cope with financial loss. The world had enough of that in 2020. New business owners can do their part to make sure their new venture has a safe and profitable future—for themselves, their families and their employees (if any).
360 Coverage Pros offers Errors and Omissions (E&O) insurance programs for insurance agents. Coverage is available for as low as $27.42 per month. To learn more, visit our website.