Insurance Agent Interests
08/03/2017
SEC Gives Nod to FINRA Exam Rethink
By Harry J. Lew
The Securities and Exchange Commission (SEC) has approved a Financial Industry Regulatory Authority (FINRA) measure that revamps its securities licensing exams. Effective in the fourth quarter of 2018, the new system would create a two-tier licensing program that allows someone without securities industry experience to take a general knowledge exam called "Securities Industry Essentials" (SIE). This means insurance professionals who wish to explore the securities industry without sitting for a more advanced licensing test, which also requires affiliation with a broker-dealer, may do so.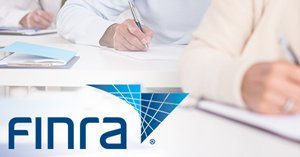 "This new approach would give individual seeking to enter the securities industry the opportunity to demonstrate a fundamental knowledge of regulatory requirements prior to joining a firm, potentially providing firms a large pool of qualified candidate," said FINRA President and CEO Robert Cook. "It would also provide enhanced flexibility and efficiency in our qualifications programs, while maintaining important standards and investor protections."
The new system also revises the current exam structure to eliminate duplicative testing and what Cook calls "barriers to demonstrating and maintaining qualifications."
For example, FINRA says individuals looking to enter the business could take the SEI exam and then sit for higher-level, specialized exams based on their desired role as a registered representative. This means people taking multiple licensing exams don't need to repeatedly answer questions about general securities knowledge.
A major benefit of the new system is that people who want to explore career opportunities in the securities industry can take the SIE without being affiliated with a FINRA-regulated firm. Then when they land a job, they can sit for the appropriate licensing exam, already having documented knowledge of the securities industry.
In addition, a greater number of firm employees will now be allowed to obtain and maintain any license as long as their firm allows it, even though they don't perform the duties covered by that license.  Prior to the measure, this was limited only to people in legal, compliance, internal audit, and back-office roles. Now employees in technology, accounting, and other areas can take tests outside their job roles in order to help firms build deeper talent pools.
To see the full text of the new and approved FINRA exam rule, go here.
Sources: