Insurance Agent Interests
11/09/2017
Survey Says Latinos Worry About Money
By Harry J. Lew
If your market area contains a high concentration of Hispanics, you may have a sales opportunity at hand. That's because middle-income Hispanics in the workforce say they feel less financially secure and worry more about money than other Americans. This poses higher hurdles to planning for retirement and building wealth, according to new research report from Massachusetts Mutual Life Insurance Company (MassMutual).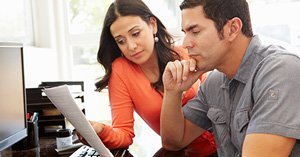 The study, based on a 2017 Internet poll of 513 Americans who self-identify as Hispanics and have incomes of $35,000 to $150,000, revealed the following insights:
Emergency preparedness
Three in 10 Hispanics said they had less than $500 saved for emergencies, leaving them unprepared and more likely to struggle if they were jobless for one month or experienced an unexpected life crisis. What's more, Latinos in the workforce are less likely to have at least $5,000 stashed away in their emergency fund (28% vs. 42% of the general population).
Debt
In addition, the study found that debt and bills/cost of living were tied as the top financial issues Hispanic households face. In fact, Latinos in the workforce find it harder than other types of consumers to manage their monthly financial obligations, with 90 percent attributing this difficulty to high levels of debt and the lack of sufficient disposable cash.
Retirement preparedness
Regarding retirement planning, Hispanics believe they are falling behind and, more than other consumers, want their employers to increase the retirement education they provide. Just over half say that having retirement savings accounts at work makes them feel more secure.
Well-being
When asked about the obstacles they face achieving financial security, Latinos cite the well-being of their parents and their own personal health. As with other consumers, Latinos are most concerned about politics and the direction of the country, but they are also more likely to worry about their household's financial situation and housing status. More than half have money worries at least once a week.
Given these concerns, you may want to approach more Hispanics to discuss their financial worries and provide useful planning approaches. The need to protect their families against the risks of dying too soon or of outliving their retirement savings should be a prime focus of these conversations, which may lead to fruitful sales discussions. Having said this, given Latinos often limited financial resources, you may need to help them manage their finances in order to generate investable funds for retirement and other personal goals.