Insurance Agent Interests
01/11/2018
The Game of Risk
By Harry J. Lew
If you follow the news religiously, it would be easy to conclude that life is becoming increasingly risky. With natural disasters, technology-enabled crime, and political conflict, it appears the world is perched on a scary ledge. Yet according to the 2017 Travelers Risk Index, an annual survey of how businesses and the public at large views global risks and what steps are needed to mitigate them, fewer businesses and consumers think life today is getting riskier.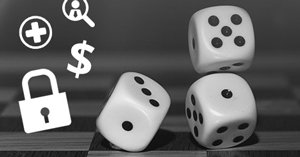 According to the study, 52 percent of the public believes the world is getting riskier. This compares to 56 percent in 2016 and 63 percent in 2013. Similarly, only 37 percent of businesses think the business climate is getting more dangerous, compared with 41 percent in 2016 and 44 percent in 2015.
Based on a Hart Research survey of 1,203 business decision makers and 1,016 consumers between the ages of 18 and 69, the study found a steady decline in worry over global risks since the study was first conducted five years ago. Of course, this is not to say that survey respondents believe life today is risk-free. Just the opposite is the case. Financial worries concern both groups, as do cyber threats, transportation/travel safety, and personal safety, among other challenges.
For businesses executives and professionals, the presenting threats are not as alarming as they've been in the past. Which doesn't mean the outlook is 100 percent warm and fuzzy. According to the Travelers Risk Index, businesses representatives are most concerned with the following risks (in ascending priority order):
5. Attracting and retaining talent (51 percent)
A perennial business concern, Travelers says business executives and owners are also concerned about the sub-risks of recruiting qualified employees (47 percent) and retaining them long term (43 percent).
4. Managing legal exposure (51 percent)
Fear of getting involved in expensive lawsuits or regulatory actions continues to be a strong concern. The Travelers survey revealed that 42 percent of business respondents worry a lot about regulatory compliance. Concerns over the costs of the Patient Protection and Affordable Care Act (ACA) are widespread (39 percent), as are those about firms' ability to remain in compliance with constantly morphing rules.
3. Dealing with soaring employee benefit costs (55 percent)
Worries over constantly increasing fringe benefit costs are palpable, with 55 percent of business owners and executive saying they worry a great deal about them.
2. Assuring cybersecurity in a world of mounting attacks (56 percent)
Cyber risks remain one of the top risks businesses professionals worry about. Data breaches constituted the most worrisome risk (50 percent). Also concerning were computers getting damaged or crashing (48 percent), as well as hostile third parties hacking into business banking accounts or financial-control software.
1. Medical cost inflation (61 percent)
Earning the top spot in Travelers survey, medical cost growth is a major worry among businesses today. It's not hard to see why. According to the Aon Hewitt 2017 Global Medical Trend Rates study, medical inflation in the U.S. is currently running at 8.2 percent vs. 8.1 percent last year.