Insurance Agent Interests
11/30/2017
Three Strategies for Surviving ACA Enrollment
By Harry J. Lew
As the 2018 Affordable Care Act (ACA) enrollment clock ticks down to its December 15, 2017 conclusion, agents across America are asking themselves one of two questions:
Why did I subject myself to yet another chaotic ACA enrollment?
or
What will I buy with all the great health insurance and cross-sell premiums I generated this year?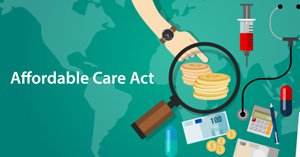 So how about you? If you're doing ACA enrollments this year, are you dissatisfied or satisfied with your results so far? And even if you're satisfied, do you see opportunities for enhancing your enrollment process next year?
Wherever you stand on ACA, you can benefit from our three strategies for surviving the enrollment season. Although the current enrollment period is ticking down, you still may be able to tweak your system in order to make it work more efficiently.
Assuming you wish to continue with ACA sales, it's hard to imagine the 2019 ACA enrollment being more challenging than this year's event. That's because the Trump Administration made regulatory changes that created new "speed bumps" on the enrollment process. For one thing, they cut the open-enrollment period for the federal marketplace in half—from 90 days to 45 days. Even though some state exchanges offered longer periods, the shrinkage of the federal enrollment window increased pressure on health insurance agents and brokers and on their clients.
In addition, government spending on outreach and advertising was slashed 90 percent, and funding for ACA "navigators" was reduced by 41 percent.  What's more, health insurance plans and prices were posted on the federal website later than usual, and the government decided to close the site for maintenance between midnight and noon on most Sundays during this year's enrollment, a time when millions of consumers would need access to the site.
Despite these and other hurdles, consumers appear to be enrolling in ACA health insurance in large numbers this year. According to data from the Centers for Medicare and Medicaid Services (CMS), 1.5 million consumers selected an ACA healthcare plan from November 1, 2017 to November 11, 2017. This was a 50 percent increase over last year. Although time will tell whether the enrollment rush is a harbinger of damaging anti-selection (consumers hurrying to get insured because they needed insurance for an existing illness), it appears consumer demand for ACA coverage remains strong.
Which explains why some 40,000 health insurance agents continue to do ACA sales despite fewer insurers offering on-exchange healthcare plans and companies reducing their ACA commission schedules. Whether they believe it's their duty to serve their clients or they value the ACA revenue boost combined with future cross-sale opportunities, significant numbers of health insurance agents have stuck with the ACA market . . . at least for now.
Which brings us to our three strategies for improving your ACA enrollments now and in years to come.
Strategy #1: Prepare Clients for Their ACA Enrollments.
With a shorter enrollment window, it's more important to maximize the efficiency of each consumer interaction. You want to encourage them to read up on ACA health insurance before meeting with you and then come to the enrollment with all key data items in hand. With so many people needing your assistance during a shorter enrollment period, there's little or no latitude for people dropping the ball in terms of preparation.
Start by encouraging people to learn the basics of ACA health insurance. Consider sending clients to informative websites such as the one maintained by Amazing Healthcare Consultants, a medical-care consulting firm. Its "7 Easy Steps to Prepare for Open Enrollment" provides a soup-to-nuts education on ACA healthcare. After providing basic information about the ACA, the document provides a deep dive into how consumers should plan for their enrollment. The document covers the following steps:
Document their medical needs (current medical conditions, medicines taken)
Look at their current and planned healthcare costs (anticipated doctor visits, scheduled procedures, new life events such as having a child).
Determine which metal plan is right for them.
Determine which insurance type is right for them.
Determine if they're eligible for tax credits and cost-sharing reductions (since cancelled by the Trump Administration, although they are still operative for the 2018 period until Congress cancels them).
Research specific insurance plans.
Sign up, re-enroll, or change insurance.
By encouraging your clients to review this (or a similar) document, you'll make your enrollment sessions much more productive. Also important is having them review their current health plan, especially its network, premiums, deductible, co-insurance, and out-of-pocket maximums. The goal here is to make sure that clients don't just go for a cheaper plan without knowing the impact it will have on their health coverage. For example, they might appreciate saving money, until they learn their current doctor is now out of network or their deductibles are much higher than before.
Finally, encourage clients to think about their healthcare priorities in advance of the enrollment session. Perhaps they want to lower their co-pays or co-insurance, reduce their annual deductible, or decrease their monthly premium. Or maybe they'd appreciate lower prescription drug costs, coverage for specialty drugs, or the ability to continue seeing their current primary-care physician or specialists.
Then don't forget to advise clients to bring all necessary information to the session. The Federal Health Insurance Marketplace provides a useful checklist to jog their memories.
Strategy #2: Put Consumers through an Effective, Efficient Process.
Although it might not be feasible to change your process at this late, it's always a good idea to consider alternatives that might boost your productivity for future enrollments. According to CMS, there are four main pathways for consumers to apply for marketplace coverage:
Using the so-called direct enrollment pathway, which involves logging directly into a qualified health plan's enrollment system or one offered by an approved web broker. Currently there are 13 entities using the so-called Direct Enrollment Proxy (DEP) technology to speed federal marketplace enrollments. With this technology, providers can process ACA health insurance applications on their own websites, which simplifies and speeds the process. One of the leading DEP providers is HealthSherpa.com, which reported processing twice as many enrollments on the first day of 2018 open enrollment than during the first day of the 2017 period. Its platform is available for agent use for a $2.50 per application charge (after the first five apps.). eHealthInsurance.com and ACA Express provide similar enrollment capabilities.
A second pathway is using the Marketplace website at healthcare.gov. Your client must first create an account, log in, and "drive" the process. But you can help the person navigate the system after securing the person's permission to view their confidential personal information.
A third pathway is the Marketplace Call Center (1-800-318-2596), which provides consumers with service representatives to help with applications, reviewing eligibility results, or answering questions. As with the healthcare.gov website, consumers need to grant permission to their agents to participate in a call-center session.
The fourth and final pathway is to connect with an ACA prospect via the so-called "Find Local Help" tool on the HealthCare.gov website.
Which pathway is most effective and efficient? Only you can answer that question through hands-on experience. But consider experimenting with alternatives when your system crashes frequently, works too slowly, or is hard to navigate. Other questions to consider regarding upgrades to your electronic enrollment/quoting system:
Is the enrollment system easy to use, free of glitches, and does it get the job done as quickly as possible?
Does it quote and enroll clients into one health insurer's products or multiple carriers? Which is more advantageous to you and your clients?
Is it software or cloud-based and based on its type, does it perform well in terms of providing easy access to accurate information?
Does it link to both the federal and state exchanges as well as to off-exchange health plans?
Does the system allow you to import your current book of business in order to save time on data entry?
Does it allow you to brand their enrollment engine with your name and logo, providing the option of asking your clients to self-enroll on your site?
Does it assure that your National Producer Number is integrated into each sale so that you get proper credit and payment for your efforts?
Does it provide a subsidy calculator so clients can quickly see their post-subsidy bottom-line cost?
Does it automatically link to the back-end of Healthcare.gov, reducing time and headaches on your end?
Although you can increase your ACA effectiveness and efficiency by moving from one pathway and/or electronic system to another, the most dramatic enhancement will come from abandoning paper applications and adopting electronic enrollments. Electronic systems speed data entry. They prevent the entry of flawed data into an application. And they facilitate the correction of mistakes and the submission of applications from wherever you are as long as you have Internet access. Also important is the reduction of paperwork filing requirements. If you do business electronically, you'll no longer have to maintain file cabinets filled with consumer forms for 10 years.
Strategy #3: Deal with the Personal Stress of Doing ACA Enrollments.
There's no question that enrolling clients into ACA health insurance can be stressful. This is especially true this year when there's 50 percent less time in which to process your clients. The uncertain future of the ACA, along with regulatory shifts that spark consumer confusion and higher premiums, also make for stressed out customers, who then take out their stress on you! How to cope? Here are seven pointers:
Don't obsess about situations that are out of your control. With so much in flux about Affordable Care Act healthcare, it's easy to get stressed about the questions you can't answer and the future you can't foresee. Over time, this can increase stress hormones and wear down your effectiveness during enrollment sessions. Solution: acknowledge what you can't control and be up front with clients about the answers you don't have. This can be liberating and stress reducing.
Don't overschedule your time. Because there are fewer ACA agents and brokers, fewer navigators, and more questions that consumers need answers to, the demands on your expertise can be intense. Don't succumb to the temptation to max out your schedule each day. By pushing yourself, you will weaken your productivity and increase the likelihood of making mistakes. Instead, make sure to schedule only a reasonable number of enrollments and to take frequent breaks throughout the day.
Quiet your mind periodically. When you feel yourself starting to get stressed, find a quiet room and do a few minutes of mindful breathing (paying attention to the sound and sensations of your breath). This will help to lower your stress hormones and restore your focus and productivity.
Watch your personal health habits. During times of peak stress, people often treat themselves to unhealthy "comfort" foods or medicate themselves with too much alcohol. And because they're tired, they may cut back on exercise. Although these behaviors might make you feel better in the short run, they will ultimately lower your ability to survive the ACA enrollment season with sanity intact.
Don't engage with upset clients. Health insurance can obviously be an upsetting topic for some people. Given their desire to secure affordable coverage as quickly as possible, they may lash out at you if you're not providing the answers they want to hear. Don't react in kind to their contentious behaviors or statements. Instead, empathize with them and stress that you are on their side and committed to help them. Once they calm down, continue with the enrollment process.
Avoid political discussions if possible. Given how polarizing the Affordable Care Act has become in this country, it's best to avoid speaking with clients about fixing, repealing, or replacing the system. Again, sympathize with people who may be upset about their rising premiums or shrinking networks, but don't discuss where the blame for these situations lies and what remedies might make sense.
Keep the big picture in mind. It's easy to fixate on the negatives of the current system while forgetting the big picture: the importance of finding good health insurance for your clients. By partnering with your customers to achieve this objective, both you and they will find it easier to maintain a productive—and low-stress—agent/client relationship. You'll both stay sane!
Finally, assuming that what doesn't kill you makes you stronger, you can use this year's ACA experience to improve your ability to enroll next year. Of course, that assumes you'll decide to continue with ACA marketing . . . or that the ACA will still exist by then. But those are topics for another discussion. Good luck!
Sources:
Amazing Healthcare Consultants
eHealth
Health Insurance Marketplace
HealthCare.gov
HealthSharpa