Insurance Agent Interests
04/02/2022
Tips for Insurance Agents to Generate New Leads
By Jason Rogers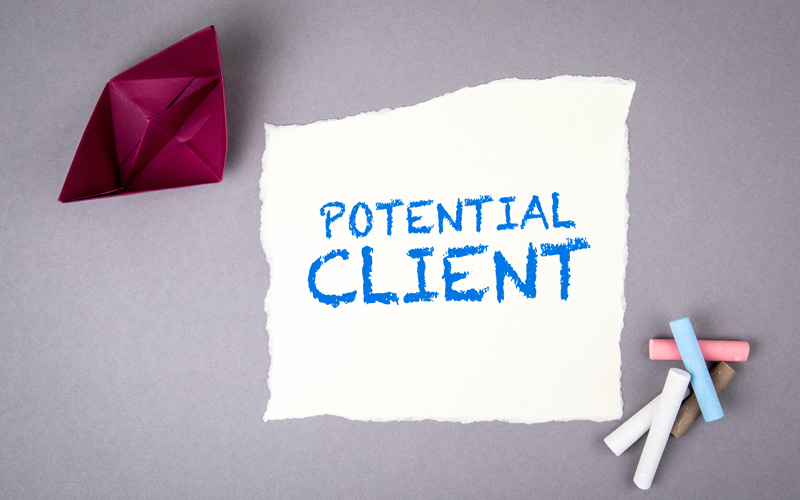 Finding new potential clients can be the most difficult part of the job for many insurance agents. We know this is true for even the most established agents. Here we provide a summary of 4 common types of strategies to help you generate new leads, including Referrals, Networking, Purchasing Leads and Advertising.
Referrals
We'll start with the easiest and most effective method for attracting new leads. Referrals from your customers, partners, friends and family members are the best source of new leads because people typically trust other people in their social circle. Many insurance agents say their referral system is their best marketing tool.
Typically, the lead quality from a referral is strong, especially when it comes from a satisfied customer. Usually, the most direct approach will get the best results. Don't be afraid to ask your clients, and even prospects to whom you've provided a quote, to recommend you to their friends, family members and colleagues. Most consumers don't recommend a product or service unless the need comes up in a social conversation. Although that's true, many are willing to do so if you ask them. Or, they may remember you the next time a friend or colleague talks about their insurance.
So how do you get referrals? The easiest way is to simply ask, but doing so requires a little finesse. You don't want to come across as overly aggressive or "salesy" as that will turn many people away. How you ask is important. Consider these helpful guidelines when developing your plan to ask for referrals:
Ask the right people. If you have a method for tracking customer feedback, target those who've provided you with positive feedback. They're most likely to recommend you.
Ask in a natural way. Asking for a referral should come after a natural progression of conversation and relationship building. It shouldn't be the first thing you lead with when you meet new customers. Give your customers a minute to get to know you and the value you provide.
Look for moments when customers are most happy with you. The best time to ask for a referral is when your customer is at their most satisfied with you. Examples include after their purchase, after helping them solve an issue or after they've provided you with positive feedback. 
How you ask is up to you, your personality and your comfort level. If you avoid being too pushy, you can ask or suggest a referral without making it seem like the customer has to do it. Consider every touchpoint you have with your customers and whether each represents an appropriate opportunity to ask for a referral. Here are a few examples:
Customer Service Call – When a customer calls you with a question about their insurance, you can evaluate whether to ask for a referral. For general calls with questions, a great way to close the call is something like this:
I hope I've been able to help you today. If I have, I'd love to provide this same service to anyone you know who may need help with their insurance. Especially if they come as a referral from you.
Sometimes the nature of the call does not lend itself to asking for a referral. If a client is agitated and the tone is unfavorable, you don't want to ask for a referral. 
Client Emails & Newsletters – Regularly scheduled emails and e-newsletters can be a great opportunity to solicit referrals. For essential emails, you might consider adding this to your close right above your name at the bottom:
Thank you for being a valued customer. Please don't hesitate to let me know if I can help a friend or colleague with their insurance. I'm always happy to help, especially if you refer them.
If you send a newsletter, you can use the same type of message, but be sure to call it out in some way, such as on a color background or image.
Client Renewals – this can be the best time to ask a client for a referral because they are demonstrating a willingness to continue doing business with you. Once you've wrapped up their renewal, either in person, over the phone or via email, you can ask them to refer you to anyone who may need help with their insurance. 
Getting started with customer referrals can be easy if you look at various templates available online. Here's a link for free referral templates available at hubspot.com:
Keep in mind that referrals don't have to come from current customers. Another avenue to generate referral leads is from other businesses that serve similar customer bases. You can set up relationships to either pay for leads from your partners or do the same for them by recommending their services to your clients. A typical example is insurance agents specializing in personal lines of coverage who set up a lead-sharing relationship with a local mortgage lender, real estate agent or auto dealer.
When done correctly, referrals are a cost-effective option for you to generate new and high-quality leads.
Networking
Like referral programs, networking can be an economical way to generate new leads. Getting out into your community is good for the soul and the bottom line. Participating in various social and professional networks is an excellent way to market yourself and build profitable relationships. Networking benefits can help all insurance agents, whether you're part of a large agency or are just starting out.
And unlike many other professionals using networking to generate leads, insurance agents have a leg up. Why? Because everyone needs insurance. But there are tons of options available to them, so by getting out and meeting people, you're allowing them to consider you as an option. Here are a few common places to start networking:
Your Local Chamber of Commerce
Community meetup groups and networking events
Social media platforms like Instagram, Facebook and LinkedIn
Alumni associations
School board and PTOs
Volunteering can be an excellent way to establish a reputation as a caring and committed member of your community. But you can also show off your insurance expertise by doing things like:
Advising local charities on their insurance purchases
Hosting insurance seminars
Taking part in area meetups or online forums
Offering to be a guest speaker at the local Chamber of Commerce or other community groups
Assisting clients' friends or relatives when appropriate.
It's important to remember to treat these opportunities appropriately and not like a sales presentation. Even though your ultimate goal is to attract leads, you should approach these situations as strictly educational, where you're providing a free community service by addressing the most common insurance concerns. The more sincere you can deliver this type of presentation, the more likely you'll end up with leads.
Purchasing Leads
Numerous digital lead companies focus on insurance lead generation, and purchasing leads is another option for attracting new leads. Examples of these types of companies include NextGen Leads, Quote Wizard, Hometown Quotes, Prospects for Agents, ZipQuotes and many more.
There are many factors to consider when choosing to purchase leads. Some of these include:
How Leads are Generated – how does the lead reseller generate their leads? Are they sources that would make good leads for you?
Content of Leads Provided – does the reseller provide enough content about the lead for you to determine whether the lead is right for you?
How Leads are Delivered – some provide leads via email, text or through a client portal. You'll want to evaluate the options and determine what makes the most sense for your sales method.
Price of Lead – there are all kinds of pricing models. Some are flat fees, and others are based on volume. You'll need to consider the cost of leads and your own individual close ratio to evaluate whether purchasing leads make sense. Your close ratio is calculated by dividing the number of sales by the number of quotes.
These are just a few of the considerations. For more information, check out the free insurance lead purchase guide.
Advertising & Promotion
The fourth type of lead-generating strategy takes form in the more traditional types of marketing. Let's focus on just a few advertising and promotion tools that can benefit you in your lead-generating efforts.
Website - Remember the Yellow Pages? A website has replaced the oversized book once used as a reference guide. By now, most agents have some form of a website because the internet is the number one place people go to find information. If you do not have a website, it is like not having a sign on the front of your door, maybe worse. Websites are the most effective way to tell your customer base who you are, what you offer, your hours of operation and how to find you.  
Email Marketing - Email can be used to market your service by sending newsletters or automated marketing emails that are triggered by specific actions. You can use email to provide extra value to your existing customers in the form of tips to help protect them. This keeps you at the top of their mind when they are ready to buy their next line of insurance.
Collecting email addresses at various networking opportunities will help you build your base of prospects.
Social Media - Facebook remains a popular social media site where friends connect, interact, and stay in touch. A Facebook page is a place where you can create a mini webpage for your agency within the walls of Facebook. This mini webpage works similarly to a Facebook profile. A group page is very similar, but instead of being for a business, it is for people with a common interest. A great way to take advantage of groups is to create a group that is relevant to your insurance line. An example would be a car collectors group if you sell auto insurance.
Many people utilize Facebook every day, but this is not the only reason to consider it a marketing tool. The real reason is that Facebook pages and group pages are free, you only need to set them up once (so they take minimal effort), and they allow you to get your name in front of prospects repeatedly. And there's considerable marketing velocity that can take place with Facebook. Every time you post something on your page, it will show up on everyone's news feed that "like" your page or are "members" of your group page. Although the algorithms used by Facebook change continuously, when someone posts a comment on your page, it may be viewable to all of their friends on Facebook, giving you additional exposure with zero effort on your part.
While Facebook remains the most popular form of social media overall, Instagram is becoming more and more popular. If your customers are less than 40 years old, it would be wise to expose your business on Instagram as well.
Digital Advertising – There are many forms of digital advertising which could help generate leads. Space and time don't allow for a full digital advertising discussion. But here are just a few things you may want to consider:
Display Advertising – purchase a banner or pop-up ad on an existing website, portal or blog.
Search Engine Optimization – This is a prevalent form of digital advertising where you use keywords to be featured in search engines like Google and Bing.
Retargeting – This advertising follows up on display ads to show personalized ads to users.
Social Media – You can purchase ads for various platforms to drive users to your particular page. Facebook and LinkedIn are common places for purchased ads.
Indeed, advertising and promotion can help you drive leads. But like all other business expenses, it is imperative to carefully evaluate the cost of advertising, as it can be expensive and wasteful if you cannot reach the right kind of potential customers.
Finally, once you've established your lead-generated strategies, be sure to track them to identify which are most effective. While the end goal is always to attract new leads, keep in mind any time you promote yourself, either with networking or advertising, you are making an impression that ultimately adds to your reputation. Don't forget the importance of professional liability insurance to help you protect your reputation.
Having E&O insurance is an essential element of an insurance agent's or broker's long-term success. Learn more about the 360 Coverage Pros Errors and Omissions (E&O) insurance program.