Insurance Agent Interests
02/21/2019
What Agents Can Learn from the New Insurtech Websites
By Harry J. Lew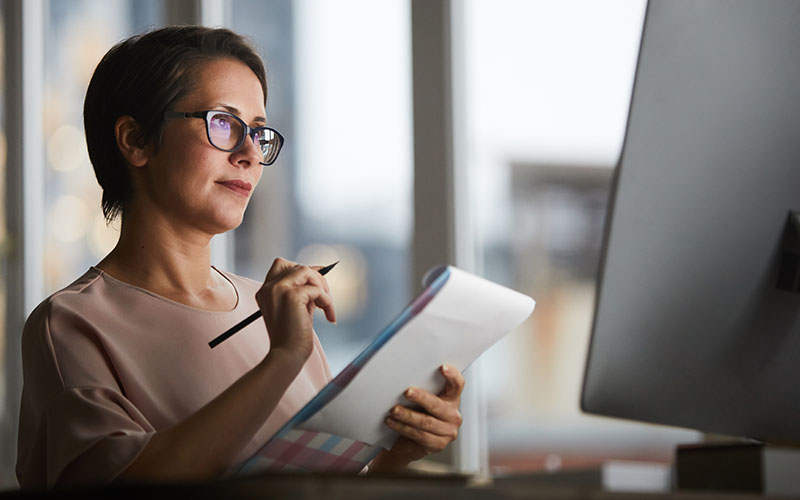 Insurtech ventures have captured the imagination of the insurance industry. But will on-demand insurance websites challenge human agents? It's a bit too early to know. But you may want to keep an eye on these new players . . . learning from, reacting to, and engaging with them if they begin eating your business.
That day may not be far off.  According to a report from the Milken Institute, there are 1,500 insurtech start-ups operating worldwide. Over the past five years, venture capitalists have poured $9 billion into more than 700 insurtech platforms across all industry segments.
In fact, according to CB Insights, global insurtech investments for the first three quarters of 2018 hit $2.56 billion, representing 204 deals. This topped the full-year totals for both 2016 and 2017.
Milken points to the diversity of today's insurtech marketplace, breaking it down into four sectors:
So-called "full-stack" insurers, which function as complete insurance companies (underwriting and assuming risk, handling sales, and administering books of business).
Agents, which generate business for a single insurance carrier.
Brokers, which sell products of multiple insurers and provide their customers with the ability to compare quotes from several companies.
Technology solution providers, which help traditional insurers streamline their value chains in areas such as human resources, data management, and back-end processing.
Of 104 insurtech platforms Milken studied, 61 were full-stack insurers, agents, and brokers, and 43 were solution providers. What product lines seemed to dominate? Life insurance accounted for 14 percent of the platforms, behind auto (16 percent) and health (19 percent).
Similarly, consulting firm Accenture found that life insurance was the focus of between 5 percent to 7 percent of the more than 550 insurtech deals it tracked between 2014 and the first six months of 2017. Non-life deals represented 69 percent of the deals in 2014, declining to 68 percent in 2015 and 63 percent in 2016. Why has life insurance insurtech lagged behind that of other industry sectors? Perhaps because life insurers often lead from behind when it comes to adoption of new technology, not unexpected in a gigantic, risk-averse industry.
Another factor is that the U.S. term life insurance market (the product most amenable to online sales) trails other insurance markets in terms of size. Valued at roughly $28 billion, it's dwarfed by personal auto insurance ($210 billion), group benefits ($140 billion), small commercial insurance ($100 billion), and homeowners insurance ($74 billion). With many larger segments available, insurtech platforms have focused on the most lucrative.
The life industry's anemic market penetration rates haven't helped.  According to LIMRA, the industry's scorekeeper, the overall life insurance ownership rate was 70 percent in 2016, flat compared with 2010's performance. What's more, the average face amount owned and the average percent of household income that could be replaced with life insurance decreased over the last 12 years, leaving millions of U.S. households underinsured. In fact, LIMRA says about half of all households have a life insurance need gap, valued at $16 trillion.
However, a hopeful seed may sprout from this stagnant soil. Insurtechs view the industry's declining market penetration as a product of sub-optimal customer experience. Enter the new on-demand term insurance websites that are attempting to give the industry's ownership figures a much-needed boost.
For millennial consumers, these websites may be a welcome advance. At platforms such as Haven Life, Ethos Life, and Ladder, they can review term life quotes, easily apply for coverage with streamlined underwriting, get approved in a few minutes, and buy term for a few dollars a month on their smartphones or iPads. No fuss, no muss, no agents. What's not to like (unless you're an agent)?
The current breed of life insurtechs has adopted a convenience value proposition on steroids. Consider their tag lines:
"The easy way to compare and buy life insurance." – Policygenius
"Life insurance that's actually simple." – Haven Life
"Insure your life. It's never been easier." – Ethos Life
"Life insurance just got easier: instant, simple, smart. – Ladder
"Life insurance made easy." – Fabric
"Life insurance that's simple and fast." – Bestow
Implicit in these lines are powerful business arguments:
Heading the list is an efficient and non-bothersome application process, unlike the tedious and invasive medical underwriting consumers encounter with traditional life insurance.
Receiving a nearly instant yes/no decision for most applications is also a strong benefit for millennial buyers whom online merchants have trained to expect "click-stant" gratification.
Affordable premiums thanks to the insurtechs not having to pay armies of legacy customer service reps.
Finally, the ability to manage their policies online, something many traditional life insurers have yet to figure out.
But everything isn't sweetness and light with the term life insurtechs:
Many don't allow for multi-company quoting and cost comparisons.
Nor do they typically sell any other product type than term (Policygenius excepted), which typically expires at age 80.
Some insurtech platforms often won't sell policies to older consumers (say, those 60 or older).
And thanks to their underwriting algorithms, insurtechs may be quick to reject applicants with medical conditions that might have been squeaked through a human underwriter with agent guidance.
Despite the disadvantages, today's insurtech life marketers represent an inviting, easy, and efficient way to buy term insurance . . . for a certain kind of prospect (read: young, healthy, tech savvy, and agent-averse). Do these sites represent a competitive threat to the industry's legacy agent base—that is, to you?
The answer may depend on whether you sell term life and how you view the importance of that product in your marketing strategy. For example, if you sell term but it doesn't represent a big chunk of your business, then losing customers to one of the new on-demand sites may sting, but have a negligible long-term impact.
However, if you use term life as a gateway to more profitable permanent life insurance and investment product sales, then losing the ability to attract consumers with term in order to cross sell them later might hurt.
What's more, if you basically sell life insurance on price and do little or no needs assessment (i.e., your sales process merely consists of entering prospect data into a quoting engine), then the new on-demand term life websites might pose a serious threat. In effect, those sites do what you do, just better.
But if you perform comprehensive fact-finding in order to uncover multiple needs, both today and tomorrow, for more than just term insurance, then you will definitely have a leg up on the insurtech upstarts.
Either way, it's helpful to familiarize yourself with these new platforms so you know what you're up against. Let's take a look at three of the leading players: Haven Life, Ethos Life, and Ladder Life.
Haven Life is a tech enabled life insurance agency owned and operated by MassMutual in Springfield, Massachusetts. Formed in 2014, it sells affordable, fully medically underwritten term life that consumers can purchase online. Maximum coverage is $3 million for consumers under age 60 and $1 million for those aged 60 to 64 (and non-citizens).
A private IPO, Haven Life says it built its website with transparency and convenience in mind. Its goal was to get prospects to a real rate (vs. a quote) as quickly as possible. To that end, the company has invested heavily in content resources and tools that educate people quickly about the process of buying term insurance. This includes:
A Term Life 101 guide
A blog that answers consumer questions about life insurance
A needs calculator to identify a reasonable coverage amount
A quote engine that show a range of premiums for term life
A customer support team easily reached via phone, chat, or e-mail.
Haven Life says its application process is completely digital, featuring two branches. The first is for InstantTerm, where healthy consumers up to age 59 who need $1 million or less of term insurance dispense with a medical exam. If their application answers and other data are clean, they get an immediate yes/no answer.
The second branch is a full medical underwriting process with lab tests. Decisions are made 7 to 10 days after the medical test results arrive, Haven Life says.
In addition to quick and simple business processes, Haven Life's website projects an engaging look and feel. It's non-intimidating and features regular people. And the friendly, easy vibe carries through to their mobile app, which is a breeze to navigate and use.
Finally, Haven introduced a suite of additional services in the summer of 2018 called Haven Life Plus. It gives consumers access to an online trust/will service, an online safe deposit box, and discounted MinuteClinic medical services inside CVS pharmacies and Target stores.
Ethos Life, based in San Francisco, CA, launched in June of 2018. It offers term life policies from Assurity Life Insurance Company, a Nebraska-based carrier. Launched with backing from Stanford University, Will Smith, and Robert Downey, Jr., and most recently with investments from Sequoia Capital and Accel, Ethos has a similar value proposition to Haven Life: "a new kind of life insurance" for people who don't like fine print, doctor's visits, or hidden fees. Specific message points include:
Sign up in 10 minutes
No doctor's tests required (except when applying for policies greater than $1 million)
No pushy sales people
Claims paid within weeks
Clear, concise, friendly, inviting content is also a hallmark of Ethos Life. Its website features content such as a Definitive Guide to Life Insurance.
Eligible customers must be 18 to 75 years old, be a U.S. citizen or green card holder, have lived in the U.S. for at least 24 months, and reside in any state except New York. As with Haven Life, Ethos Life stresses its easy, fully electronic application process. Consumers simply hit the "Check my price" button on the website (of which there are many). Next, they answer four questions, the answers to which determine the policy options served up for their consideration and an estimated premium.
Consumers select the policy term and amount and then complete an online application, which takes roughly 10 minutes. Every application is individually underwritten and most consumers don't need a medical exam or lab tests, thanks to data science and predictive analytics, Ethos Life says.
Interestingly, the company competes more aggressively with traditional agents than does Haven Life, touting its superior ethics, implying that traditional agents pressure people to buy costly insurance they don't want or need. For example, consider two of its recent Facebook ads:
"Getting life insurance used to be a pain: pushy salespeople, scheduling, and someone poking you with a needle. Life insurance shouldn't be that painful. At Ethos, our application is completely online and we rarely require medical exams."
"What you don't know can hurt you. Commissioned sales agents always want to sell the biggest policy, but that may not be what's right for your family. At Ethos, we only offer straightforward, affordable term life insurance. Just go online and pick what you need to protect your family. No one is on commission and there's no upselling or hidden fees."
Not the most complimentary messaging regarding life insurance agents. But it's a message sure to resonate with certain prospects.
Finally, there's Ladder, a term life provider for people aged 20 to 60. Launched in January 2017, it provides policies from Fidelity Security Life Insurance Company. The beneficiary of venture capital financing from eight investors, it has raised a total of $54 million, most recently from Allianz Life and Northwestern Mutual Future Ventures.
Like Ethos Life and Haven Life, Ladder touts its simple buying process:
Get started by selecting coverage amount and term, using its easy calculator.
Take five minutes to complete an online application.
Get an instant decision.
Appealing graphics and strong message points are also a feature of the Ladder website. Its value proposition includes the following:
Stellar prices
No brokers, no upselling
Trustworthy
Cancel anytime
Price lock guarantee
Term Life insurance
No policy fees
Flexible
Money back guarantee
Ladder is also the only one of the three firms to pointedly stress the convenience of buying their product from an iPad, although presumably all three feature the ability to apply for insurance from any mobile device.
Also unique is Ladder's approach to, well, laddering . . . its process of allowing customers to either increase their coverage quickly and easily ("laddering up") or decrease it when needs change ("laddering down"), without incurring penalties or fees. A compelling argument for sure, but it's unclear how this is different from simply buying another life policy when the need increases or cancelling it when it declines.
So what's the takeaway from these three innovative term life websites? For starters, they "get" what younger buyers want from their life insurance providers and have designed websites that powerfully engage and convert them. Clearly, they're masters at conveying the benefits of buying term online, stressing benefits such as:
Easy
Engaging
Friendly
Consumer-focused
No paper
No agents
No needles
No long waits
Mobile app friendly
As an agent, how do you compete with that? As mentioned before, if you rely on term sales to generate new customers, then you may want to rethink your marketing and sales process. At the very least, it may be time to simplify your communications, ramp up your branding, take full advantage of accelerated life underwriting, and make as much of your client communications digital as possible.
Plus, consider spending time on these sites to absorb how they speak with their prospects and customers. They sound like friends, not life insurance companies or agents. That may well be their greatest appeal.