Insurance Agent Interests
09/13/2022
What Is a Certificate of Insurance and Why Do I Need One?
By Joe Peters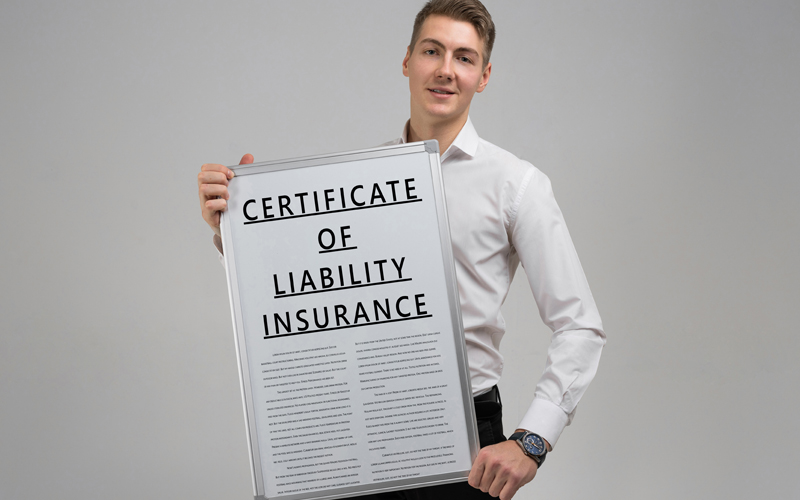 As a small business owner, you will frequently need to show that you have liability insurance. Enter the Certificate of Insurance (COI), a short document demonstrating you have enough insurance protection. Conversely, people who seek to work with or for you must show you their COIs in order for you to ensure they are properly covered.
A COI is the business equivalent of an auto insurance ID card. If the police pull you over, or you get into an accident, the card proves you have auto liability coverage. Similarly, when you're proposing a project to a new client or hiring a subcontractor, showing— or asking for— a COI gives everyone confidence funds will be available to cover injuries or property damage that may occur on the job.
Not only does a COI prove you have insurance, it provides details about that coverage. For example, it shows your policy's beginning and end dates, the types of losses covered and how much your policy will pay for them. By quickly reviewing your COI, third parties get a snapshot of your insurance status. More importantly, they will see that you're a low-risk project partner.
Why Your Business Needs a Certificate of Insurance
It's all about risk mitigation. When people or companies hire you, they want to know they won't be legally on the hook for damages if something goes awry. Meanwhile, when you hire vendors or independent contractors to work on your projects, you want to shield yourself from the legal consequences of their mistakes. A COI gives everyone confidence that should a problem arise that there's financial protection in place.
Not only does a COI prove you have insurance, but it also gives you a marketing leg up. When a prospective customer or client sees you are fully insured, the person will value your professionalism. Given the choice between selecting a fully insured candidate or an uninsured one, most people will prefer to work with a firm that can do the job well with the least risk.
A COI is a simple insurance document that can be used in a wide variety of situations. For example:
Insurance agents file proof of having errors and omissions (E&O) insurance before affiliating with an insurance carrier or insurance marketing organization.
Investment advisor representatives do the same with third parties, such as registered investment advisors, securities clearing firms and custodians.
Commercial property owners request COIs from prospective tenants so they don't have to pay for visitor injuries or property damage out of their own pockets.
Construction contractors require subcontractors to submit COIs so mistakes or injuries remain their obligation, not the contractors'.
Whenever people are concerned about the risks and the potential financial outlays after an accident or mistake, a COI reduces uncertainty. Beyond that, it accelerates revenue by removing friction in the sales process. COIs are a win-win for all parties involved in a business transaction or project.
In short, for insurance agents, investment advisors and owners of virtually all small firms, having a current COI on hand is essential for protecting and growing your company. Don't do business without one!
The Certificate of Insurance Format
The Association for Cooperative Operations Research and Development (ACORD) has established a COI template. Typical elements include:
Date: time of issuance
Disclaimer: explanation that the COI is not an actual insurance policy
Producer: the agent or broker who generated the document
Insured: person or entity who benefits from the policy
Insurance coverage: types of insurance protection owned
Insurers: company that issued the insurance policy
Coverage limits: scope (in dollars) of insurance protection, by line of coverage
Certificate holder: person or entity requesting the COI
Cancellation: commitment to notify the certificate holder if the insured cancels the policy prior to its expiration date
Signature: signature of the agent, broker or other person who generated the COI
Note: each of your insurance policies should have a separate COI. If you have an errors and omissions (E&O) policy, as well as a business owner's policy (BOP), you'll need to request a COI for each.
How to Get a Certificate of Insurance
Your insurance company should email (or mail) you a COI after you buy your policy. To receive additional copies, simply ask for one. In the future, your company can also send a copy directly to third parties who have requested proof of insurance.