Insurance Agent Interests
08/19/2022
Where Insurance Agents Start with Continuing Education and Prelicensing Exams
By Jason Rogers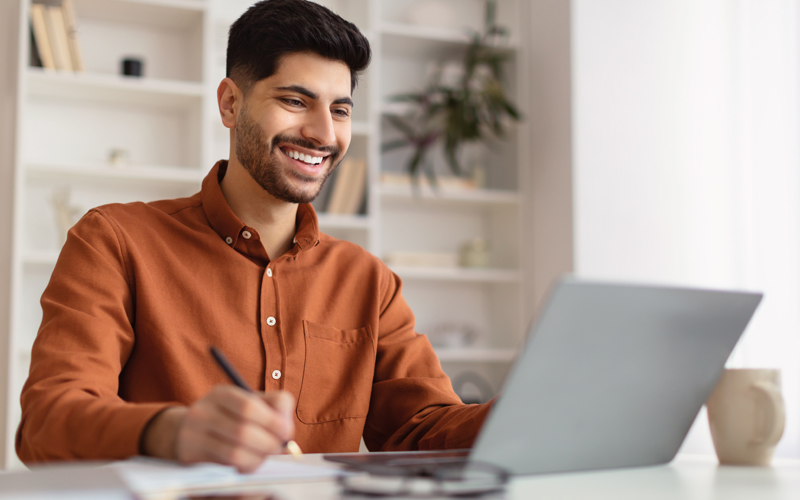 Insurance agents typically must complete 24 hours of continuing education (CE) credits every two years. Here's how to make this process as simple and easy as possible.
To enter the insurance industry as an agent, you must pass a licensing exam for every product line you wish to sell. Once licensed, you might think your studying days are over. In reality, they've just begun.
Like professionals in other industries (nursing, law and accounting, etc.), insurance agents must take continuing education (CE) courses to maintain their licenses. The goal is to encourage ongoing learning as agents continue to serve their clients as laws and products evolve.
CE Mechanics
As a licensed insurance agent, you're expected to complete a certain number of instructional hours to keep your license. Many states require 24 continuing education (CE) hours every two years. Your state insurance department defines which and how many courses you must take. One of the first steps after getting your license is to visit your state insurance department's website to review the CE requirements. Alternatively, consult this resource from our partner ExamFX to view state requirements.
Knowing what's required is essential because if you fail to complete your CE credits, your state insurance department can suspend or revoke your insurance license(s). Without state authority to sell insurance, you'll no longer be able to operate as an agent in your jurisdiction. If you continue working without a license, you can be prosecuted for violating your state's insurance laws.
Fortunately, it's reasonably convenient to complete your CE courses. Simply find a CE provider, complete your courses and have the company supply your state insurance department with proof you passed your courses. The hardest part of this process is establishing a schedule to gradually complete the work over the prescribed time period rather than trying to do it all in the last week.
Let's take a look at the CE requirements in several states.
In Florida, agents with less than six years of experience must complete 24 hours of continuing education, including a state-approved and license-specific four-hour law and ethics update course every two-year license term. The hours decrease to 20 hours for agents with six years or more of experience.
In Michigan, licensed agents must complete 24 hours of CE during their two-year license term, three of which must relate to ethics.
Meanwhile, in New York, agents who hold a life, accident/health, variable annuities or life/variable annuities license are required to take 15 hours of CE every 2-year license term. Those who hold combined life and health and property and casualty licenses are required to take 30 hours of CE every 2-year license term or a total of 15 bridge-approved courses that apply to license renewal requirements in duplicate.
Again, don't assume your state follows the common 24-hours-over-two-years approach. Check your insurance department website or the resource we provided earlier to confirm your state's current requirements.
CE Courses Available
There are dozens of CE course providers across America. Although they may have different business practices, they typically offer a comparable range of courses. These include:
Property & casualty insurance.
Disaster insurance.
Commercial insurance.
Business insurance.
Annuities.
Medicare.
Social Security strategies.
Retirement planning.
Estate planning.
Financial planning.
Long-term care insurance.
Health insurance.
Life insurance.
Disability insurance.
Ethics.
Anti-Money Laundering (AML).
Keep in mind that CE courses focus on regulations and product knowledge. Although sales and marketing skills might be mentioned in passing, you'll likely not find a course devoted solely to "How to Sell Life Insurance" or "Digital Marketing Strategies."
How to Complete Your Continuing Education Coursework
Although completing 24 hours of continuing education sounds daunting, it's not that big a deal as long as you get started early. Here are the main steps to follow:
Check your insurance department website to see what the current CE requirements are for your license. 
Select a CE course provider.
Select the courses you must take for your specific license. Confirm that the courses are state-approved.
Select course instructors and confirm that they, too, are state-approved.
Take your courses.
Confirm that your CE provider has submitted your course completion paperwork to your state insurance department.
Confirm your CE obligations for the next two-year license period.
How to Pick a CE Course Provider
It's crucial to select a course provider that offers a total solution to your CE needs. To this end, confirm that:
It offers the courses required in your state and for your license.
It provides instruction in a suitable learning format (typically online).
It provides a tracking capability so you can see at a glance how many courses you've completed and how many you have left.
It offers an annual package price that is comparable to its competitors (watch for hidden per-course fees).
It has robust reporting features to state insurance departments.
Since online learning has become increasingly easy and convenient to complete, you'll probably want to take your courses in that format. However, some providers still offer classroom-equivalent instruction. (ExamFX is one such provider). Other desirable features include:
Practice exams.
Certification exams.
Unlimited exam retakes.
Automated certification reporting.
Trainer and technical support.
Making the Most of Your Insurance CE
Because CE courses are state-mandated, it's easy to become jaded over the work involved. Try to avoid that. Instead, view each course as an opportunity to learn something new that can benefit your clients and your business. If you've taken a course before, approach retaking it from the perspective of learning something you missed the first time around.
It's easier to stay optimistic about taking CE courses when you view the process as a glass-half-full, not a glass-half-empty, situation. If you take your courses with a constructive attitude, you'll amass your credits quicker and learn more than if you do so grudgingly.
Insurance is not only a business of sales and marketing; it's also one of laws and regulations and product knowledge. Being diligent about your CE coursework will help you stay current in the increasingly complex world of insurance risk exposures and the products that solve them.
Looking to save money on your E&O insurance? Then learn more about our insurance agent E&O program on the 360 Coverage Pros website.