Investment Advisor Interests
07/06/2022
Creating Personal Digital Experiences for Investment Advisor Clients
By Jon Talamas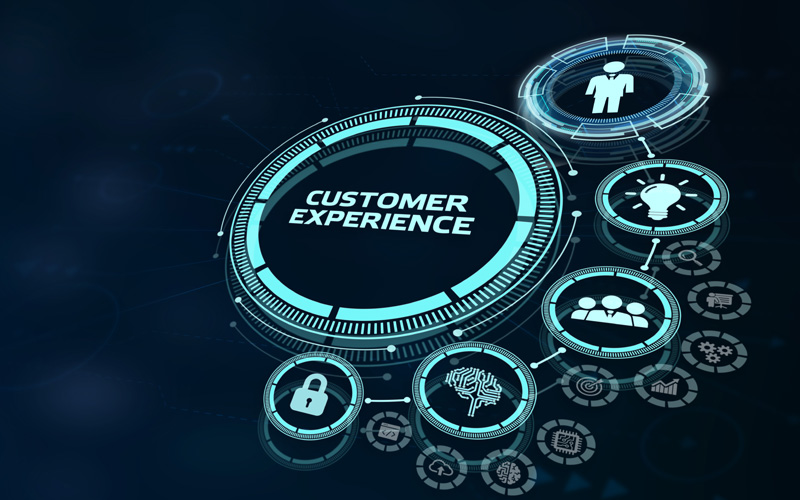 A digital customer experience can be highly effective in retaining RIA clients. The starting point: customizing it to meet their individual needs.
Digital technology has revolutionized the investment-advisory business. Though many observers think it has made RIAs more efficient but less personal, nothing could be further from the truth.
If technology has transformed investment management into an impersonal business, why haven't Robo-advisors captured more market share? Because people still value face-to-face contact, which creates trust and ensures higher-quality client/advisor interactions.
The crux of the matter is this: High-net-worth clients value receiving investment guidance from a real person, not a computer. They appreciate their advisor's plain-language explanations, coaching to help them move toward their goals and empathy in assisting them in tolerating market volatility.
Although recent experience indicates clients primarily don't want technology to replace their flesh-and-blood advisors, they appreciate what digital tools bring. They like how technology makes their investment portfolio more accessible—wherever they are in the world. Plus, they enjoy having faster and more convenient access to their advisor, especially during challenging economic times.
Given client preferences for human advisors, how should you leverage technology while maintaining your humanity in client dealings? Here are some tips for creating personal digital experiences for clients:
Scheduled meetings. Since clients want full access to your expertise, strive to make that happen for them. One option is to build additional flexibility into your schedule with established videoconference times and the ability for clients to schedule meetings using an online tool. Also, try to offer in-person meeting options for clients who are uncomfortable with technology. This also allows you to expand your reach to people in outlying geographic areas.
Staying in touch. A fundamental principle is to be available to clients when they need you. Email remains a powerful tool for sharing both customer-base insights and one-on-one interactions. But remember, personalizing technology is essential. Consider reaching out to clients via email but pivoting to face-to-face communication, either online or in-person, to discuss investment performance and needed portfolio adjustments. Of course, not all clients want to get personal. They may be fine accessing performance updates from their client portal and reading your investment strategy insights in your newsletter or blog. Others may be introverted and hang back, even though they'd welcome a personal conversation. Whatever their preference, the onus will always be on you to maintain a strong connection with your clients.
Marketing. Use digital marketing not just to approach and convert prospects but to retain your existing client base. Encourage your customers to follow you on your professional social media channels. Once connected, provide frequent updates about what your firm is doing and market trends. Publishing your insights on a blog will give you an effective platform for showcasing your long-form content. This will show clients that your expertise not only runs wide but deep.
Contact. Consider having someone on your team (or yourself) be the initial point of contact for a customer wanting information about your services. This person should be readily available, informed about your firm's services and knowledgeable about customer needs. Install a live chat function on your website for quick answers to client questions. Facebook Messenger is also a great venue for answering inquiries. Finally, always be clear on your hours of operation, office closures and the like. Your Facebook and Google business pages are powerful resources for sharing this type of information.
Website. Providing a personalized digital experience to prospects and clients is imperative today. Having a content-driven website is an essential step in this process, as is having a well-designed client portal. This will allow customers to view all of their accounts in one place, check specific disclosures, FAQs, reports and forms. They can also complete simple administrative tasks on a 24/7 basis. Remember to personalize your client portal with your firm's name, logo, colors, mission statement and customized messaging. Building live chat into the portal is important, too. This will make visiting your portal as personal an experience as possible for your clients, short of actually having a live conversation with you.
Texts/emails. Use a text messaging system that provides important updates to your clients. The key is finding a quantity cadence and messaging customized for each client. A monthly text with a call to action or an important update will keep your relationships meaningful and personal. The same applies to emails.
Calls. Address anything that requires urgent action or an update with a telephone or video call. At the same time, avoid calling only when something bad happens. This will make calls scary. It's okay to call clients periodically to see how they're doing or if they have questions. Occasional telephone or video calls are an excellent way to maintain and enhance relationships. Having said that, recognize that some clients won't appreciate hearing from you in this manner. So, it's important to respect their communication preferences (an excellent point to cover in your client onboarding process).
In short, when it comes to leveraging technology while keeping client relationships strong, try to achieve a delicate balance between the two. Working in concert, they can make you a thoroughly modern advisor who hasn't forgotten the value of human connection.
Paying too much for your RIA E&O insurance? Then compare your current policy with those available from 360 Coverage Pros. Our insurance for RIAs, investment advisor representatives, registered representatives and financial planners starts at $141.75 per month.