Investment Advisor Interests
08/02/2022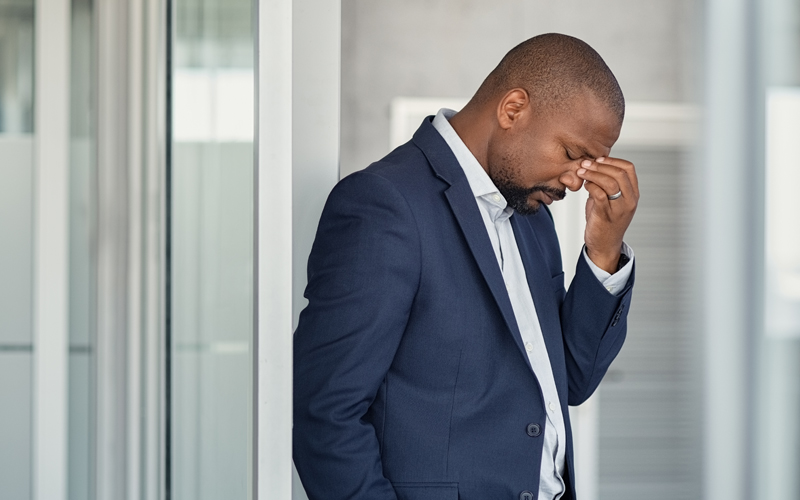 E&O claims don't just happen to other RIAs. If you're not careful, they can happen to you.
"How do I sue thee?" Registered Investment Advisor (RIA) clients might ask. "Let me count the ways."
We may have mangled poet Elizabeth Barrett Browning's immortal line, but the truth is that investment-advisory clients have numerous grounds to file claims against you. They range from allegations of churning and selling unsuitable investments to trading without permission or failing to disclose conflicts of interest.
Frankly, that's just a starter list. Whenever the Securities and Exchange Commission (SEC) and state investment-advisor agencies issue a new regulation, clients and their attorneys have even more reasons to allege negligence. That's why it's essential to keep your compliance program up to date and maintain sufficient errors and omissions (E&O) insurance.
To illustrate the scope of your legal liability, below are three hypothetical E&O cases RIAs faced recently. They are based on actual events but edited for clarity. As you read them, remember that even "by-the-book" advisors get sued and need E&O protection.
A Case of Breached Fiduciary Duty
Failing to put a client's interest ahead of your own is a common mistake in the investment advisory business. Here's a typical example of an RIA being targeted for breaching fiduciary duty.
The RIA was an affiliate of one of the largest independent broker-dealers in the U.S. It generated investor complaints when it invested client assets in money market sweep funds that produced millions of dollars in revenue-sharing payments to its broker-dealer affiliate. When clients learned of this arrangement, they questioned why their investment advisor put them in expensive funds rather than lower-cost options available with little or no revenue sharing.
The problem was, the RIA failed to disclose either the revenue-sharing payments or the lower trading costs available on products from a non-affiliated broker-dealer.
The plaintiffs' attorneys advised them to pursue legal action and file an SEC complaint. After investigating the case, the SEC issued an enforcement action against the RIA. The plaintiffs went on to win their lawsuits and received large court-ordered financial judgments.
A Case of "Money for Nothing"
It's human nature to want something for nothing. Clients often desire more service from their investment advisors than warranted. For their part, RIAs— and investment advisor representatives (IARs)— sometimes want more compensation than justified. The latter happened at an RIA whose two principals charged advisory fees to 81 clients without providing investment services. How did this happen?
Apparently, when IARs left the firm, the RIA assigned their clients to its principals. The clients then entered the "house account." In theory, the principals should have informed the customers about their advisors' departures. They also should have let them know they were now part of the house account. Finally, they should have committed to providing ongoing reviews and services as defined in the firm's client agreement.
However, none of that happened. The RIA lacked written policies and procedures detailing how to handle IAR departures and client reassignments. Not surprisingly, when advisors departed, their clients fell into a black hole of inattention. Yet the firm continued to bill the neglected clients for advisory services they never received.
Clients noticed the RIA's sloppy procedures, and so did the SEC. The agency cited the firm for having weak and ineffective policies and procedures. The RIA responded by creating a new policy documenting the steps it would follow after IARs departed. It also settled claims from disgruntled clients for an undisclosed amount.
A Case of Cybersecurity Failure
An RIA failed to maintain effective cybersecurity. This led to cybercriminals impersonating independent advisors to steal more than 5,000 clients' personal information and use it for nefarious purposes.
The criminals took advantage of the RIA's weak cyber defenses. Firm principals knew of these weaknesses because they'd come to light after prior cyber incidents. Despite this knowledge, they failed to mitigate them.
The SEC's case rested on the agency's Identity Theft Red Flag Rules. Under this regulation, advisers must implement a written program to prevent, detect and limit identity theft and its ensuing damage. The RIA also violated Rule 30(a) of Regulation S-P, which requires federally registered investment advisors to implement written policies and procedures to ensure the safety and protection of customer records and information.
Once the RIA's $1 million SEC fine became public, a plaintiffs' attorney announced a class-action lawsuit against the RIA. It recruited plaintiffs by posting about the RIA's case on Facebook and Twitter.
The Role of RIA E&O Insurance
In each of the above cases, RIAs either operated inappropriately or failed to take steps to implement corrective measures. Because of their conduct, they faced negative consequences, including the payment of government penalties and client judgments. However, since they had E&O insurance, they suffered limited financial damage. Their E&O coverage provided:
Immediate access to an insurer-vetted attorney.
Rapid guidance from lawyers on how to respond to regulator and plaintiffs' attorney inquiries.
Coaching on what to say during regulator and court hearings.
Help negotiating financial settlements.
Insurer coverage of attorney fees and court costs.
Payment of government fines and court-ordered settlements and judgments.
Bottom line: If you currently operate as an RIA or IAR, review your compliance program to ensure it's current. If it isn't, update it. Make this a consistent practice. Then evaluate your existing E&O insurance policy to ensure it covers all of your products and services and provides sufficient liability limits. If you don't have a policy, begin shopping for one now. Have candid conversations with E&O insurance providers. In case of an oversight, like the RIAs in this article, only robust protection can prevent a client lawsuit from undermining your business and personal finances. Good luck!
Paying too much for your RIA E&O insurance? Then compare your current policy with those available from 360 Coverage Pros. Our insurance for RIAs, investment advisor representatives, registered representatives and financial planners starts at $141.75 per month. To learn more, visit our website.