Investment Advisor Interests
09/09/2022
Keeping Your RIA Business Running Strong in the Second Half of 2022
By Jon Talamas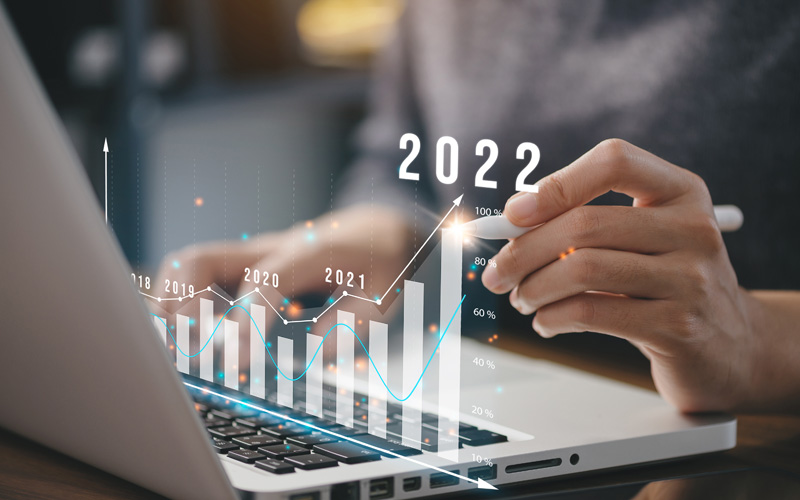 Are you on track to end 2022 on a positive note? Follow these steps to make sure you are.
"What doesn't kill you makes you stronger," says the old German proverb. If your firm is still operating after two years of a global pandemic, it must be strong, right? But, what shape will it be in by yearend 2022?
For registered investment advisors (RIAs) and their investment advisor representatives (IARs), 2022 has been a year of surging COVID-19 cases, supply-chain disruptions, rampaging global inflation, a European land war and an energy shock. No wonder asset markets have gone wobbly, with nervous clients needing reassurance that someday— yes, someday— they will get to retire.
For their part, RIAs worry about their ability to survive shrinking margins, as well as multiple aftershocks from both the pandemic and geopolitical crises. Will they fare as well during the second half of 2022 as they did in the first half?
The answer depends, as it always does, on management quality. RIA professionals must continue to keep their clients "on plan," while keeping their firms focused on executing growth strategies. If clients go off track, assets under management (AUM) fees shrink, and firms fail to complete their strategic goals, 2022 might end poorly.
To ensure this doesn't happen, we suggest RIAs focus on three essential tasks:
Help clients deal with market volatility
Keep their marketing machines in high gear
Mitigate shrinking margins by cutting costs
Let's take a closer look at each element:
Helping clients deal with market volatility
Helping clients stay focused on their investment objectives is a mind game. The first step is keeping your emotions in check to help your clients control theirs. Review their risk profiles and portfolio allocations so you can speak knowledgeably about the current state of their assets. Then, explain how their current asset allocation is designed to mitigate short-term asset price fluctuations through diversification, and this strategy requires they stay the course.
See our recent article on market volatility and easing client concerns to learn more best practices for this issue.
Keeping your marketing machine in high gear
Despite fear roiling the markets, keep adding clients to your firm. Continue to operate your marketing machine, converting mildly interested prospects into loyal clients. There are six major digital marketing resources to maintain:
Website
Social media 
Content marketing
Search engine optimization (SEO)
Online advertising
Email
Your website is the hub of your marketing program. It's where people learn about your firm and decide if it makes sense to meet with you or one of your colleagues. To facilitate appointment setting and conversions, your website must stay on brand, clearly showcase your value proposition and have a clean and sophisticated look.
In turbulent times, your site should play a key role in keeping your clients informed. Share your investment insights frequently, putting current events into long-term context.
Your social media accounts are the spokes of your digital marketing hub (your website). If you've worked hard to invite prospects and clients to your social channels, use them to share your reaction to the latest stressful news. By ensuring your social media posts are objective and calm, you'll model for your clients how they should react to upsetting financial and political developments.
Content marketing is the process of sharing non-promotional, educational information with prospects and clients. If you already publish blog articles, educational whitepapers, investment guides and checklists, increase your activity to help clients through unfolding crises. Currently, there's no shortage of compelling topics. You can write about why financial assets are declining, the importance of asset rebalancing, the value of consistent discipline and many other topics. This stated, the specific topic is almost irrelevant— your clients simply want to hear from you. They want to know you are still watching over their assets and everything is under control.
Search engine optimization (SEO) is making sure your content appears at the top of search engine results pages (SERPs). Assuming you have optimized your content, the challenge now is to produce new content tagged with today's hot keywords. Terms such as "market volatility," "flight to safety," and "401(k) withdrawal" are popular right now. Post new content tagged with these and other keywords to elevate your SERP results.
The repetition of marketing messages is crucial during volatile times. To this end, maintain your online ads placement and continue distributing rich and relevant emails to your prospects. Plus, use these marketing vehicles to share helpful guidance and to project confidence that financial markets will inevitably rebound.
Mitigating shrinking margins by cutting costs
In these topsy-turvy days, your total AUM may be declining. This decreases the revenue your firm generates. At the same time, your overhead remains fixed since it's not tied to AUM. The result is a classic margin squeeze. How to respond? Reduce your costs. You might consider moving to a smaller office or merging or eliminating redundant technology systems. You also want to boost your revenue by enhancing your service quality and customer satisfaction measures. What not to do? Let your losses continue with no effort to reduce them or offset them with new revenue, increasing your odds of ending 2022 on a down note.
With so much opportunity ahead, no one wants that.
Paying too much for your RIA errors and omissions (E&O) insurance? Compare your current policy with those available from 360 Coverage Pros. Our insurance for RIAs, IARs, registered representatives and financial planners starts at $141.75 per month. To learn more, visit our website.