Investment Advisor Interests
04/08/2021
Succession Planning for Registered Investment Advisors
By Jon Talamas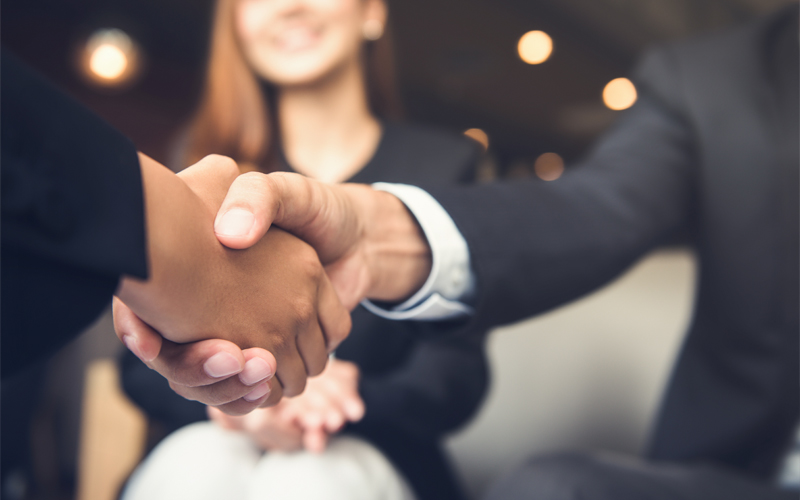 Nearly all RIA owners agree that succession planning is important. But too few are actually doing it. Read on to learn why getting started is essential and how to do so.
Maintaining continuous service to your clients may be the most important commitment you make as a registered investment advisor (RIA). That's why many view it as an ethical obligation, as well as a legal one. The latter is especially important now that both the Securities and Exchange Commission (SEC) and the North American Securities Administrators Association (NASAA) have proposed rules for assuring RIA business continuity and succession. For example, the SEC has developed a set of best practices to help RIAs provide continuous service after a natural disaster and more recently, the COVID-19 pandemic.
Although there's no disputing the need for such guidelines, it's important to distinguish between business continuity and business succession. Although the two terms target the same end state—providing ongoing client service—the context for each is different. Business continuity plans provide a framework for RIAs to remain open after a natural disaster (or other problem) destroys or damages a firm's office. It also provides contingencies in case the RIA owner dies or becomes incapacitated.
Succession planning is the process of assuring the survival of a firm after its owner decides to retire or pursue another venture. Unlike the sudden event that activates an RIA continuity plan, a succession plan responds to a contingency that may lie many years in the future: retirement. It allows an owner to achieve a desired business valuation before either selling out to a third party or to an internal candidate who has been groomed to become the new owner/leader. This article will provide pointers on handling the succession-planning challenge.
Succession Planning Is an Existential Threat
RIAs aren't strangers to succession planning. In fact, they've grown accustomed to it being described as an existential threat. Statistics such as these may be the reason why various fears and concerns surround this topic:
Due to these demographic realities and the projected number of soon-to-depart RIAs, the 2020s are likely to see a glut of firms for sale and plummeting prices due to oversupply. If you're a 50-something RIA owner, the prospect of selling your firm at a discount instead of a premium will be disappointing. The only way to prevent this from happening is to begin succession planning now.
Succession Planning Still Uncommon
A 2015 Financial Planning Association (FPA) study revealed that only 28 percent of advisors reported having a formal succession plan on their shelf. A 2018 follow up report found not much had changed. FPA's Succession Challenge 2018: Why Financial Advisors are Failing to Plan for the Inevitable discovered that only 41% of financial/investment advisors had some form of plan, while only 27% said they had a formal planning document. More advisors begin formal succession planning as they approach retirement, FPA discovered, with 40% having a formal plan. But this number fell to 34% for advisors five to 10 years from their retirement date. Similarly, RIAs who had $500 million or more in assets under management (AUM) were much more likely to have a formal plan (60%) than RIAs in firms with less than $50 million in AUM (13%).
With only 28 percent of advisors saying they felt "very prepared" to pass their firm to the next generation, it's not surprising most who lacked a plan thought their futures were at risk. The FPA report found that 53% of surveyed advisors believed they were at significant risk and 41% at some risk because their firm lacked a succession plan. However, virtually all of the advisors surveyed (97%) said they planned to create one eventually.
According to the FPA study, the benefits of having a formal plan are compelling. Perhaps the greatest is clarity. FPA says that 61% of advisors who had a plan felt somewhat or absolutely clear about their path to retirement. This fell to 25% for those who had yet to develop a plan.
Another benefit of succession planning is being confident in one's ability to transition the business to a new owner when the time is right. Nine-two percent of advisors with a plan said they were either somewhat prepared or very prepared to sell their firms. The corresponding number for advisors lacking a plan was 41%.
Where the rubber meets the road is whether advisors can sell their business for what they hoped to get. Again, FPA found that advisors who did the hard work of succession planning said they were on track to meet their business valuation goal (64% of advisors) and 19% said they were ahead of goal. Predictably, those without a plan had much less confidence: Only 9% said they were ahead of goal, and 16% had no idea where they stood on that question.
Barriers to Succession Planning
With benefits like these, it's surprising that more RIAs haven't finished their succession plan yet. The FPA says a major stumbling block is finding the right successor. But close behind are personal issues such as:
Worrying about whether retirement will be personally fulfilling
Not being sure how to spend one's time during retirement
Not being able to walk away from the business
Not being confident the firm will succeed without them
Fearing the loss of personal identity
Not being able to afford life in retirement
The unifying theme is time. RIA owners often procrastinate, deferring planning to some ill-defined future date. Or they get paralyzed over letting go and can't conceive of a trigger date. Throw in the normal family-member deference to bring up the topic too soon and you have a recipe for inertia on an issue that can make or break an RIA's ability to survive long term.
Not having a realistic business valuation is another barrier. This further shrouds the succession process in uncertainty. Getting a realistic valuation done even if you're several years away from retirement is essential. If the sale price is high, it will motivate you, your family and your team to put succession planning on a faster track.
Finally, knowing how to finance a business succession may be the biggest stumbling block of all, both for outside buyers and inside candidates. This topic is too complex to adequately explore here other than to stress the importance of hiring a succession planning/financing specialist to help you prepare for and quarterback the sale.
How should you address the above barriers? The simple answer is to have a well-defined succession planning process. It should include three key steps:
Address soft issues relating to the owner
Define how and where to identify and groom an internal successor
Determine how to approach selling the firm to an internal or external buyer
Soft Owner Issues
The FPA advises RIAs to be realistic about the risks and benefits of succession planning. This requires assessing the clarity of your current retirement plans, your readiness to sell or transition your business to a new owner and the progress you've made on hitting your valuation target. Also important is weighing the real or perceived risks of having vs. not having an effective succession plan for all parties involved: the owner, team members and clients.
Crafting a vision for what you'd like your retirement to look like is crucial, FPA suggests. Start by brainstorming answers to questions such as:
What do you want your retirement to provide for yourself and your clients?
How do you answer a client who asks, "What will happen to my account when you retire?"
Can you live without the tangible and intangible rewards of work?
Do you follow the retirement-planning advice you give your clients?
When do you expect to start succession planning?
Do you have a ready successor in mind or will you have to develop one?
Are you willing to enlist team members and others to help you execute your transition?
Finally, no consideration of owner issues can be complete without envisioning the nature of your retirement lifestyle. This should include detailing:
Your specific plans regarding paid and volunteer work
How much time you'd like to work each week
What kind of work you'd like to do
How you'd like to give back to your profession and community
Next, incorporate these answers into a comprehensive action plan for defining the "look and feel" of your retirement. It will help guide you through the many psychological issues that plague RIA owners at this time in their lives. The more you can put your concerns to bed early, the more successful your transition will be.
Finding and Grooming an Internal Successor
Once you've resolved your soft issues, it's time to consider whom you'd like to succeed you. In many cases, this will be a family member already working in your firm or a member of your management team who has the experience and temperament to become a future owner/leader.
According to Matt Oechsli, author of the classic book Building a Successful 21st Century Financial Practice: Attracting, Servicing & Retaining Affluent Clients this task should proceed as follows:
Consider internal candidates. Be open to considering family members, friends, investment advisor representatives in other firms and members of your own team. Before selecting a candidate, Oechsli suggests evaluating their...
Work ethic
Integrity
Capabilities
Age
Attitude
People skills
Leadership qualities
Ambition
Carefully expand that person's role from now until your desired transition date. The goal is to give the person multiple developmental experiences from now until your departure. For younger professionals, grooming might include activities such as managing more affluent cases, expanding professional certifications, getting more involved in firm marketing and working on business or product development. For senior professionals, growth activities might include taking on more rainmaking, managing referral sources, developing action plans for the firm and assuming responsibility for the firm's financial management.
Advisors work to encourage their clients to plan for the unexpected. It's important to apply this logic when planning your own succession too. Plan to set a series of regularly scheduled meetings with your candidate to openly discuss the logistics of such a transition. The idea here is to foster a space where frank discussions can take place, allowing both parties to address any concerns before the hand off occurs. Use these meetings as an opportunity to find solutions and perhaps, compromises, so that next steps are clear and agreed upon. These conversations with your candidate should help to assuage any unforeseen expectations from both sides.
Begin selling your selected candidate to the firm. Show firm members that your successor is uniquely qualified to assume leadership at some point and give everyone an opportunity to see the person in progressively more challenging roles. Finally, make sure everyone knows you are open to receiving feedback about the person's performance.
Selling the Firm to an Internal or External Buyer
Although many RIAs opt to sell their firm to an internal successor or a team of successors, some will sell out to an external buyer. The internal sale often involves selling stock to one or more existing employees. According to Rob Francais, CPA, Chief Executive Officer of Aspiriant, a national advisor to family offices based in Los Angeles, financing can be all or partially in cash, earn-outs, notes and compensation, executed over a long period. They typically involve lower price points, with owners using compensation to help the employee come up with the purchase price.
Francais says external sales typically take three forms:
Selling to a financial buyer
Selling to a strategic buyer
Merging with a large institution
A financial buyer is mainly interested in assuring cash flow and generating price appreciation. These deals are usually cash transactions with an investment horizon of roughly seven years and fewer minority owners and a large focus on validating the financial assumptions of the deal.
A strategic buyer, in Francais' view, is one that targets business synergies to generate greater profits, enhanced support, cross-sale opportunities and the like. Buyers might be a bank, trust company or another RIA. Unlike sales to financial buyers, those to strategic buyers often involve stock transactions and tend to be longer-term investments.
Merging with a large institution is essentially the same as an internal succession, except this time the firm is absorbed into a larger firm. Such transactions will likely start with a non-taxable merger of the smaller firm into the acquiring one. Then the founder's retirement will trigger the sale, with employee owners having the rights to buy shares. The purchase is usually cash based, but the larger institution might provide access to institutional cash.
Don't wait or procrastinate. Plan ahead.
In conclusion, this article demonstrates why succession planning can be so vexing for many RIAs. The owner's internal issues combined with the difficulty of identifying and selecting a successor, along with the intricacies of structuring the sale, can make the entire process seem forbidding. But avoidance is never the answer. The sooner you can begin to grapple with your succession planning challenges, the more secure your retirement will be and the more likely your business will survive beyond you. More importantly, by carefully thinking through the concepts presented in this article, you'll guarantee the service continuity your clients and staff so fervently desire.
Compare your current professional liability insurance with the coverage available from 360 Coverage Pros. Our E&O insurance for registered investment advisors (RIAs) is available starting as low as $141.75 per month.