Investment Advisor Interests
11/30/2022
What Holistic Financial Planning Means to RIAs
By Jon Talamas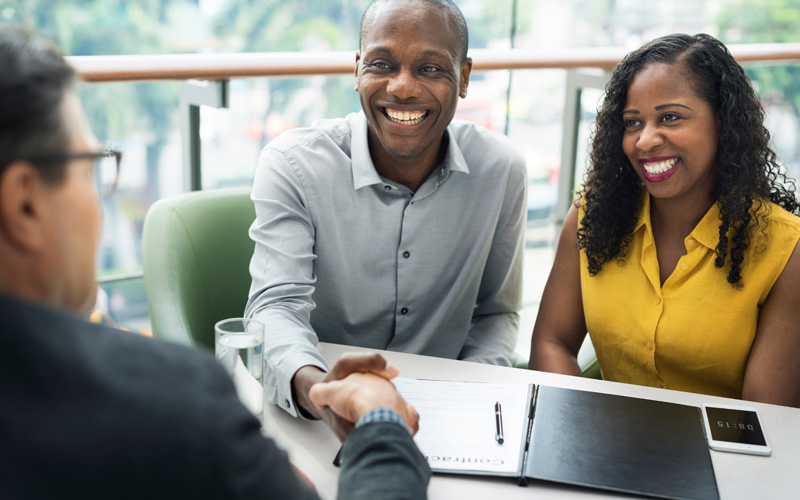 You've probably heard about holistic financial planning. But what does it mean, and is it right for you? We have answers.
If you're like most financial advisors, investment planning and management are the mainstays of your business. But today, more advisors are considering adding holistic financial planning into their practices. The goal? To broaden the scope of their client engagements while increasing their revenue streams.
What Is Holistic Financial Planning?
The term "holistic" implies that the whole is greater than the sum of its parts. It follows that holistic financial planning addresses every aspect of peoples' lives that affect their economic wellbeing. This includes everything from budgeting and investments to insurance and estate planning.
In holistic financial planning, advisors consider financial disciplines, along with client hopes, dreams, fears and conflicts— in short, anything that supports or blocks people from achieving their financial goals.
For example, a holistic financial plan will likely include all or most of the following elements:
Investment preferences, portfolio composition and risk profiling
Retirement asset accumulation, with taxable and non-taxable accounts
Retirement asset decumulation for safe and secure retirement income
Risk mitigation through multiple types of insurance
Tax planning, including the development of state and federal tax returns
Estate planning
College planning
Budgeting and cash flow management
Life planning and coaching
What Holistic Financial Planning Isn't
Advisors who operate within a single silo don't do holistic planning. For example, if you mainly talk to clients about their retirement income needs and sell various types of annuities to fulfill those needs, you're not doing holistic planning. Or, if you mainly do investment planning and portfolio management, your focus is too narrow for the holistic model. There's nothing wrong with either of those approaches; it's just not holistic.
However, becoming a holistic advisor requires more than just offering multiple services. It demands the adoption of a new mindset.
The Mindset of Holistic Financial Planners
Holistic financial planning focuses on creating and protecting wealth. But it's much more than traditional wealth management. Holistic planners usually think more broadly about wealth than legacy practitioners do. For example, they may ask questions about a client's ambitions, fears and family concerns. Or, they might probe health issues or ambition to travel or volunteer. The point is that holistic planners want to take into account the many inputs that drive wealth creation or make it vanish. Virtually nothing is off the table.
Put another way, holistic planners subscribe to an expansive and deep client engagement model, considering factors across the entire human lifespan. Three principles distinguish their approach from other advisors.
First, they see holistic financial planning as an ongoing process. It doesn't end with the delivery of a plan document. Instead, advisors continually update their plans with new information to ensure they remain relevant.
Second, they see their work as highly personal. To do it well, advisors must develop intimate client relationships. This means they must become comfortable asking questions that hit close to home. The ability to probe how clients feel about significant life events, such as sending children to college, getting divorced, becoming disabled, or retiring, is an essential skill for holistic financial planners.
Third, they deliver financial— and non-financial— services. Holistic advisors usually address cash flow, debt concerns, investment diversification and retirement-income planning. They often delve into life planning and coaching, small-business strategy or even long-term care financing.
Why Pursue This Path?
One reason advisors follow this path is to become more engaged with their clients. They often see financial plans implode due to family conflict or poor health. By discussing many relevant issues in planning, they believe they can prevent the frameworks they worked so hard to create from falling apart.
The other reason to offer holistic financial planning is to tap new revenue streams. Ongoing fees based on assets under management (AUM) keep registered investment advisors (RIAs) in business through good economic times and bad. Supplementing this stream with other recurring income sources is highly desirable. Holistic financial planning does just that.
For example, you might consider adding life planning and coaching to your service menu. This will likely involve earning more credentials. But, once you have them, you could begin charging monthly retainers for the life advice and coaching you provide.
What's more, today's clients are hungry for help growing their wealth and becoming more successful as people and families. If you can devise fee-based services that respond to these needs, your RIA firm will be well-equipped to grow and prosper through the 2020s and beyond.
Finally, RIAs who have adopted this business model are seeing strong financial results. For example, a Fidelity study found advisors engaged in holistic planning had 47% higher AUM growth and 67% more client growth. They also had 33% more clients with more than $1 million in AUM.
Is Holistic Financial Planning for You?
Is this reason enough to pursue holistic financial planning in your own business? Only you can answer that question. There's evidence the public values and is willing to pay for such services. And, your client relationships will likely deepen, leading to higher long-term retention and profitability.
But here's the crux: Are you comfortable delving more deeply into your clients' personal lives? And, are you qualified— or willing to become qualified— to do so? Unless you can answer yes to both questions, you may want to remain focused on your current business model.
However, if you enthusiastically answered yes, becoming a holistic financial planner might be a perfect way to inject passion, fulfillment and new revenue streams into your business. What's not to like? Just keep this in mind: the more holistic you create your practice, the more potential liability you may become exposed to. Before widening your scope of practice, engage in conversations with your attorney and insurance broker to learn how to best protect yourself. The better you protect yourself, the longer you can serve your clients and establish a lifetime rewarding career.
Are you shopping for RIA errors and omissions (E&O) insurance? Check out the policies available from 360 Coverage Pros. Our coverage for RIAs, investment advisor representatives, registered representatives and financial planners starts at $141.75 per month.