Important: Because of our recent service disruption, we are experiencing higher than normal call volumes. For faster service we encourage you to use our chat feature which is accessible at the bottom of page. You can also make payment updates and download copies of certificate online by logging in and using the manage my account features.
Office Depot / OfficeMax Discount
Save up to 80% with Exclusive Member Discounts.
We've partnered with Office Depot and OfficeMax to bring you a FREE national discount program. Save up to 80% off preferred products! Shop online or in stores! FREE next day delivery on orders over $50!
Shop Online
Print Free Card
Learn More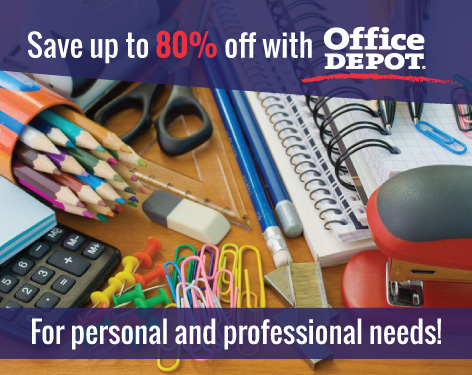 Save on Professional and Personal Supplies with Office Depot