Professional Mariner Interests
11/11/2022
Marine Liability Insurance is a Must!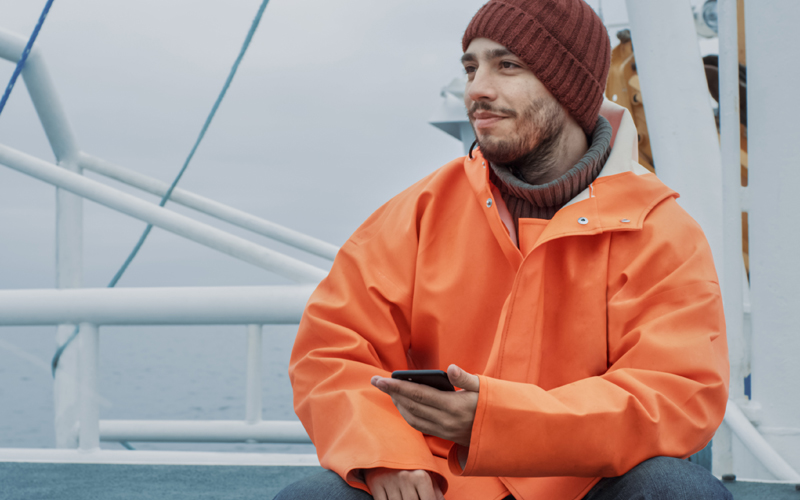 Commercial marine insurance is a must for any business owner that operates a watercraft. It decreases your financial exposure and can keep your business afloat in case of an incident. Unfortunately, if an accident happens, it can have a substantial impact on your income and security of your business.
The Five Top Reasons You Need Marine Liability Insurance
Vessel– You've most likely invested thousands up to millions of dollars in your business and on your vessel(s), so the first and most obvious reason is to have the right coverage to protect your investment from a storm, fire, collision and other accidents.
Liability– You need protection for potential damages caused by you or one of your employees. If someone's property or another watercraft is damaged, you may be held liable to repair or replace it.
Towing– In case of a breakdown, it's important to have coverage for towing. Towing can cost upwards of tens of thousands of dollars to get back to land.
Cargo– If you transport cargo, it's a good idea to make sure you're protected if anything gets lost or damaged. The value of the cargo you carry could be valued more than all your assets and could cause financial ruin if not covered properly.
Pollution– If you transport chemicals or other materials that could threaten the environment if the event of an accident, it's especially important to know what your policy covers. Many standard commercial marine policies limit or exclude this type of coverage.
While you can't prevent all potential water-related accidents from happening, you can make sure that you have the protection you need with a mariner liability insurance policy.
Common Liability Cases to Know About
Turnover proceedings– These are legal actions made by seamen who have been logged for desertion and are trying to reclaim their wages and effects from the court.
Not fit for duty– A medical order of "permanently not fit for duty." The mariner may try to receive financial support for the injuries that led to his incapacitation.
Possession of a controlled or illegal substance– Mariner liability insurance could help pay for the legal fees associated with a case like this one.
A law firm reports, "A considerable portion of maritime accidents can be attributed directly to human error. Conditions at sea can be severe. This means that crew members need to be well trained and alert to dangerous situations. This can prevent many accidents from happening. Unfortunately, many factors at sea can contribute to accidents with disastrous consequences."
Here are some causes of human errors that have led to maritime accidents:
Lack of sleep leading to fatigue
Inexperience and lack of training
Long voyages and extended time at sea
Personal relationships aboard the vessel
Reckless behavior, including abuse of drugs and alcohol
Poor decision making and/or negligence
Pressures and stress of job duties
What a Mariner Liability Insurance Policy Covers
Depending on the policy you choose, mariner liability insurance can provide coverage for numerous situations, including:
Legal defense costs that are incurred as a result of a shipping casualty.
Legal representation expenses in the defense of civil or criminal proceedings.
Payment of civil damages which you may be legally liable for paying due to bodily injury and/or property damage.
Reimbursement of certain civil and criminal fines and penalties.
Coverage for lost or damaged personal property (with some exceptions).
Professional equipment coverage.
In addition to the base policy, there are additional mariner liability insurance coverage options that you may need to consider, based on your specific circumstances. These optional policy features may include:
Monthly compensation.
A daily allowance for subsistence in the event of the suspension or the revocation of your license.
Compensation for the difference in wages if your marine license is ordered to be replaced by a lower grade license.
Do You Really Need Mariner Liability Insurance Protection?
The reality is that accidents do happen, especially in the transportation industry. Rather than hoping for the best, it is essential to prepare for the worst. Securing a "custom" mariner liability insurance plan can actually be easier and less costly than you might think. At 360 Coverage Pros, we offer a wide range of mariner liability insurance policies based on the status of your license, including those for:
Master
100 Ton/Tug Captain/Chief Mate
Second Mate
Third Mate
Chief Engineer
Second/Third/Designated Duty Engineer
Similar to getting homeowners or auto insurance, not all mariner liability insurance policies and premiums are the same. With that in mind, it is important to narrow down the right mariner liability coverage for your specific needs. It can be beneficial to discuss your options with a specialist in mariner liability insurance.
If you're ready to move forward with purchasing a mariner liability insurance policy, 360 Coverage Pros can help. Our representatives are available via phone, email and online chat. So, feel free to reach out to us directly, at 866.807.3822 to talk with one of our mariners' coverage experts.
We can work with you on determining which mariner liability insurance plan is right for you. We will also provide you with premium quotes for a variety of coverage alternatives so that you can secure the protection you need within your budget.