Professional Mariner Interests
01/21/2021
Mariners are Considered Essential Workers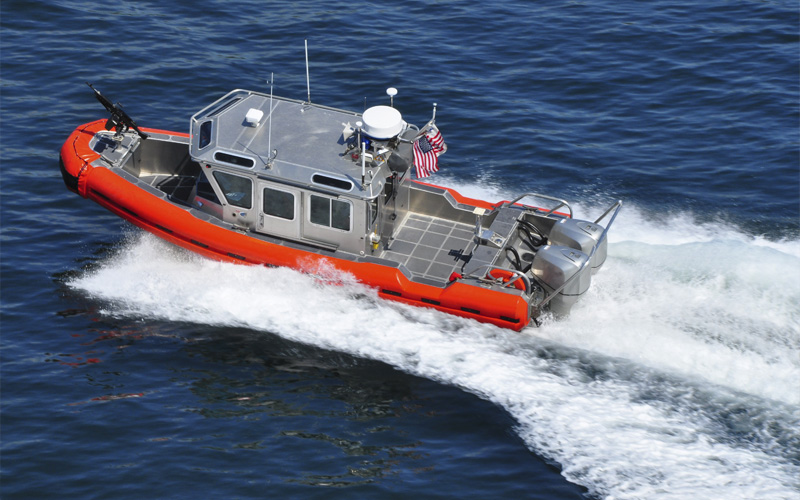 Many of America's maritime workers are considered to be essential critical infrastructure workers. Maintenance of daily life depends on them, prioritizing their health is a must.
The global COVID-19 pandemic has disrupted the marine industry like no event since the Spanish Flu of 1918. During the spring of 2020, ships were stranded at sea and in ports, crews were prevented from traveling to their new assignments, and billions of dollars of cargo and merchandise never reached the marketplace. Soon thereafter came the human cost of COVID-19.
According to Captain Kelly Sweeney, writing in Professional Mariner, COVID-19 infected U.S. Merchant Marine Academy cadets, the crew of the U.S. flag cruise ship Pride of America, crews serving on foreign flag cargo and cruise ships and Military Sealift Command (MSC) civilian mariners. In a major outbreak, 50 percent of the MSC Tanker USNS Leroy Grumman's crew tested positive for COVID-19 and one crewman died. Well-publicized outbreaks on cruise ships have further aided the sinking of that industry sector.
The novelty and severity of the pandemic led the U.S. Coast Guard to revise its rules regarding merchant mariner endorsements and credentials. These included the closure of 17 Regional Exam Centers and a decision granting mariners with expiring merchant mariner credentials (MMC) and medical cards to have their documents extended through year-end 2020. The same held true for mariners with Transportation Worker Identification Credentials (TWICs). The Coast Guard also issued Marine Safety Information Bulletin 11-20 to clarify which Marine Transportation System (MTS) workers are essential (i.e., allowed to continue working) in regions with COVID-19 shelter-in-place and quarantine orders.
According to MSIB 11-20, mariners of the following types were allowed to remain on duty to assure the continuous operation of the Marine Transportation System (MTS). These included (in part):
Merchant mariners
Federal and state pilots
Stevedores, longshoremen and line handlers
Personnel from seafarers' welfare and labor groups
Marine consultants, naval architects, surveyors and shipyard personnel
Vessel owners, operators, shipping agents and dispatchers
Bridge operators and repair staff
Lock and dam operators
Lighthouse workers
Vendors providing services to ships
Rightfully so, the U.S. government designated MTS mariners as essential workers. As the operators of tug boats, barges and other ships that transport 99% of the merchandise entering and leaving the U.S. each year, producing $500 billion in gross domestic product (GDP) and sustaining 10 million jobs, mariners are the linchpin of the U.S. economy. They must be able to continue to operate effectively if our economy is to remain viable, which is what the MTS has done during the pandemic. However, for essential mariners to remain productive, they and their ship operators must adopt risk-mitigation measures against the pandemic. Fortunately, government agencies, professional associations, and industry groups have released numerous pandemic protocols to help them do just that.
Regulatory Pandemic Protocols
For example, the International Maritime Organization (IMO) has released detailed protocols for mariners joining a ship from their residence in one country by aircraft to join a ship moored in port in another country. There are also protocols for leaving a ship and repatriation from a ship in one country back to the seafarer's residence in another country. For its part, the U.S. Centers for Disease Control (CDC) issued interim guidance for ships regarding managing suspected or confirmed cases of COVID-19. Some of the strategies include:
Training crew on COVID-19 prevention and mitigation
Monitoring crew and non-crew for signs and symptoms of the disease
COVID-19 testing, both onboard and on shore
Onboard isolation, quarantining and social distancing
Maintaining sufficient supplies of personal protective equipment (PPE), oxygen and other supplies
Screening of embarking and disembarking crew and non-crew
The CDC also issued preventive measures for ship operators, including:
Educating everyone on board about the signs and symptoms of COVID-19
Housing crew in single-occupancy cabins and providing private bathrooms
Requiring social distancing during work shifts and when moving around a ship
Mandating the wearing of masks when outside one's cabin (unless work duties prevent it)
Revising meal service to allow for social distancing
Eliminating self-service during meals
Minimizing shore leave
Promoting effective hand hygiene and cough etiquette
The Ship Operations Cooperative Program (SOCP) produced A Mariner's Guide to the 2019 Novel Coronavirus to educate mariners, operating companies, and ship's management on how to prevent the virus in their workplaces and how to deal with it once it becomes a threat. Written by Kyrm Hickman, a safety expert with 32 years' experience in the Military Sealift Command, the guide warns mariners that there is no COVID-19 vaccine and no absolute protection. This means that until a vaccine is widely available, mariners who go ashore in areas where the virus is present must adopt multiple prevention measures in order to remain healthy. Some of these include:
Staying away from anyone who has a fever and/or cough
Avoiding sick people with other symptoms
Washing hands often with hot water and soap or with an alcohol-based hand rub for 20 seconds or more
Wearing a surgical mask
Avoiding confined spaces when ashore, including transportation and entertainment facilities
Disinfecting items encountered ashore before using them (pay phones, door handles, etc.)
Avoiding direct unprotected contact with animals or with surfaces that have come into contact with animals
Not eating local foods, either in markets or restaurants
Eating only fully cooked meats and fish, whether on board or ashore
The SOCP guide also provides guidelines for operating companies with ships in ports that have active virus cases. Some of these include:
Follow guidance from local health authorities abroad and from U.S. government.
Develop policies and procedures for dealing with port personnel such as pilots, longshoremen, line handlers, port agents and more.
Confine crewmembers to ship to prevent viral transmission onshore, taking into account union agreements, crew morale and welfare and other mariner rights and considerations.
Assure that each crewmember has access to at least five sets of N95 NIOSH masks, as well as gloves.
Do not provision ships with local food supplies.
For their part, ship management must adhere to the rules their OPCO releases, as well as those from local health authorities and the U.S. government. They must also develop and enforce shipboard rules for interacting with port personnel and mask/glove requirements when coming into close contact (less than 6 feet) with port personnel.
Although the risk mitigation measures just shared will help to prevent many COVID-19 cases, outbreaks will still occur, possibly leading to reimposition of lockdowns. The impact on global travel and transit points was severe in the spring and problems may recur as the virus enters its second wave. This means mariners may continue to encounter difficulty traveling to their new assignments to relieve tired crews that may have been on duty for many months.
Stranded Mariners
As the pandemic has dragged on, the issue of stranded mariners has become acute. In September 2020, the United Nations Secretary-General Antonio Guterres implored member nations to help with the repatriation of 300,000 stranded mariners. These individuals have been stuck at sea during the pandemic and many haven't been home for a year or more.
There's a flip side to the stranded mariner issue; mariners on shore who can't get to their next assignment due to travel restrictions. "Despite the unprecedented conditions brought about by the pandemic," Guterres said, "seafarers have continued to tirelessly support the often invisible global logistics chain. Physically and mentally exhausted, away from their families and loved ones, their time at sea has now been extended far beyond the standards stipulated in international conventions, with some tours of duty now stretching more than 17 months."
"Fatigued seafarers cannot operate indefinitely," Guturres said, "and disruptions to international shipping would have devastating consequences."
When crew changes, shore leaves and medical leaves are disrupted or impossible to execute, the quality of life for mariners can deteriorate quickly. According to Maria Christopoulou, associate of ASCOT Consulting, working in pandemic conditions means mariners can face mounting stress. If they're working virtually at home between assignments, they have the stress of coordinating with port states, flag states and other global authorities. When they're stranded on board, they have to deal with their concerned coworkers, never far from the worry of contracting the virus, while being unable to be with their loved ones, who are also at risk.
Working under high-stress conditions for months at a time can cause a variety of medical problems ranging from high-blood pressure and insomnia to depression and, in the worst cases, attempted suicide. Writing in Safety4Sea, Christopoulou said that mental-health problems manifest themselves in feelings, thoughts and behaviors that lead to psychological and physical breakdowns in long-serving mariners. Feelings involve guilt, anger, anxiety, sadness, longing and annoyance. Negative thoughts produce confusion, trouble concentrating, irrational thought processes and paranoia. Behaviors range from aggression, suspicion, insomnia and more.
Christopoulou advises essential mariners to actively manage their stress and negative feelings, thoughts and behaviors by adopting the following stress-management techniques:
Deep breathing through the nose
Frequent exercise
Muscle stretching
Eating a healthy, balanced diet
Distraction techniques such as reading, listening to music or doing something enjoyable
Conversing with colleagues
Daydreaming (while off duty)
Finally, Christopoulou suggests mariners work at managing their unpleasant thoughts. Try not to worry about things you can't control or events that are far in the future. Focus only on the present and on things you can control.
Despite all of the prior mitigation and prevention techniques, there's no denying that COVID-19 has had a devastating impact on the global marine industry. Being idled for months on end has produced financial devastations the likes of which the industry has never seen. Still, the industry's essential workers are doing their part to support global commerce during a deadly pandemic.
Mariners Taking the Fight to the Pandemic
Tugboats, towboats and barges continue to deliver the merchandise Americans need to maintain their standard of living and the energy they need to drive, feed their families and heat and cool their homes. What's more, according to Jennifer Carpenter, president & CEO of The American Waterways Operators, essential mariners are taking the fight directly to COVID-19. "The Navy hospital ship USNS Comfort was able to deliver medical assistance because American dredges ensured the Manhattan Cruise Terminal channel was deep enough to accommodate (it)," she said. "And tugboats helped (the USNS Comfort and Mercy) depart safely for their destinations and dock safely into port upon their arrival in New York and Los Angeles, respectively."
Carpenter added that towboats in the Pacific Northwest are shipping pulp and woodchips to make packages and paper goods that everyone is relying on during the pandemic. Meanwhile, tank barges in the South are transporting the industrial alcohol needed to make hand sanitizer and the petrochemicals needed to make personal protective equipment (PPE).
Essential contributions such as these make it all the more important that mariners take good care of themselves and their colleagues during this pandemic. The nation and world need them too much for them to succumb to one of the most lethal viruses to emerge in human history.
360 Coverage Pros provides marine license insurance for most professions starting as low as $25.83 per month.