Professional Mariner Interests
11/30/2022
Protect Your Livelihood as a Professional Mariner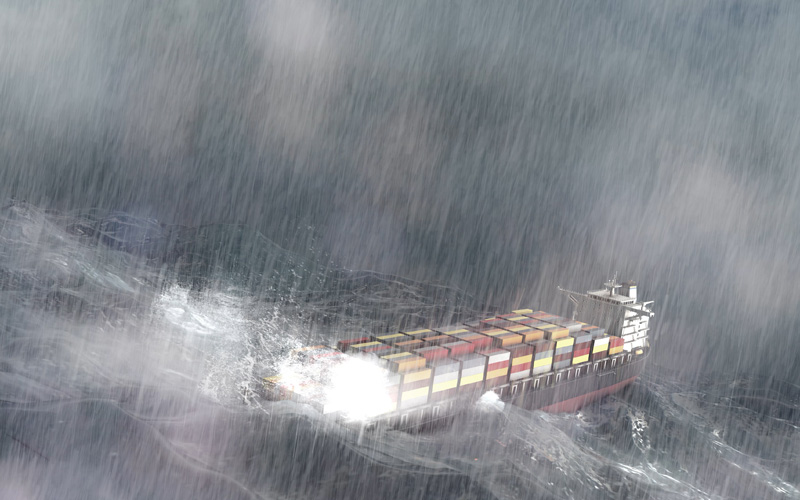 Mariners have some of the most dangerous jobs in the world. As a professional mariner, you understand the importance of being prepared for any eventuality. Whether it's severe weather conditions or an unexpected mechanical failure, you know anything can happen when you're on the open water. That's why it's so important to have insurance coverage that protects your livelihood. While basic maritime insurance policies will cover the cost of your vessel, they may not provide adequate protection in the event of a major accident or injury. That's why it's important to speak with an insurance agent who specializes in maritime insurance. They can help you find a policy that meets your unique needs and ensures you and your crew are protected in the event of an emergency.
As a professional mariner, you understand the unique risks that come with the job. You know accidents can happen on land or at sea and that you are exposed to a variety of risks while working. From boating accidents to injuries sustained on the job, there are many things that could put your livelihood at risk. As such, it's not only important to be cognizant of your full scope of marine risks but also the protection options available to you, which were specifically designed by and for marine professionals. Below, we discuss the risks you're up against, as well as different types of marine liability insurance.
The most common risks you face while out at sea are what make being covered by marine liability insurance so important; this includes dangers from weather and other vessels. Sometimes mother nature doesn't provide ideal conditions for watercrafts. Strong winds create waves that can swamp or capsize a boat; heavy rains reduce visibility and make it difficult to navigate; and fog can be a problem, especially near coasts where there are many submerged rocks and other hazards. Marine collisions are another major consideration for mariners. In busy shipping lanes, there are risks of collision with much larger vessels. Even in waters where there are few boats, collision hazards still exist— submerged rocks, reefs and logs can all damage a boat and cause it to sink. There are also risks posed by marine wildlife; venomous snakes, jellyfish and sharks all pose a threat to mariners. Even in incidents where boats aren't mortally wounded, severe damage to vessels and their equipment can leave crew members stranded in dangerous conditions. Maritime safety regulations and proper safety precautions can help to minimize these risks, but mariners must always be aware of the dangers they face while out at sea. Additionally, these marine risks make it all the more apparent why having marine liability insurance is a must.
You not only face many risks while at sea, but also while on land. You could be injured in a work-related accident or fall victim to a crime. In addition, long stretches out at sea can lead to psychological disorders— such as depression and anxiety— when you're back on steady ground. You could also face the risk of being stranded on land if your vessel is damaged or sunk. This can be a particularly dangerous situation if you're in a remote location with no access to medical assistance. Finally, you could also suffer from the effects of motion sickness when you first step onshore after being at sea for an extended period of time. While all of these risks are serious, you can take steps to protect yourself by staying aware of your surroundings and choosing to get protected with marine liability insurance.
As a professional mariner, a boating accident or injury— among other things— could threaten your ability to work and make money. This is exactly what insurance is meant for; when something does go awry, you'll agree it's one of the best decisions you've ever made. Mariner Liability Insurance offered by 360 Coverage Pros features coverage designed specifically to protect the following classes of professional mariners:
Master
Tug Captain
Chief Mate
Second Mate
Third Mate
Chief Engineer
Second Engineer
Third Engineer
Designated Duty Engineer 
So, what's covered?
A typical mariner liability insurance policy will cover the following:
Defense costs*
Investigation expenses
Salvage rights
Pollution cleanup costs*
Bodily injury and property damage caused by you or your vessel* 
Medical expenses for crew and passengers*
Loss of life benefits*
*Up to policy limit
When you're trying to decide which policy is right for you, 360 Coverage Pros Mariner Liability Insurance provides options, and there are some additional coverages to consider:
Choice Coverage for Civil & Criminal Defense (Includes Basic Coverage)– This coverage will protect you from the cost of defending yourself in court or before an official investigation. The Choice Coverage includes basic civil and criminal defense, while offering additional security for those who need extra protection against possible professional liability losses resulting from accidents at work.
Premium Coverage for Civil Legal Liability (Includes Basic & Choice Coverage)– This includes basic and choice legal liability coverage, which means you are protected from the cost of any damages resulting in a shipping accident up to your purchased limit.
Optional Loss of Income Coverage– In the event you lose your license, this coverage will pay up to 12 months of compensation, plus a $35-per-day allowance.
As a bonus, the 360 Coverage Pros Mariner Liability Insurance policy includes access to a 24/7 incident hotline and admiralty attorney advisement. There's also the option to have a group or fleet policy tailored to your coverage needs. 
How much does it cost?
The cost of a mariner liability insurance policy varies depending on a number of factors, including the size and type of vessel you operate, length of your voyages, waters you typically sail and more. We know you want to find the right kind of coverage at an affordable price, which is why our 360 Coverage Pros Mariner Liability Insurance rates are so simple. There are plenty of options to choose from— all starting as low $25.83 per month!
Professional mariners have a unique set of risks they face while on the job. That's why it's important to have insurance that specifically covers marine professionals. At 360 Coverage Pros, we offer Mariner Liability Insurance designed to protect you and your business from any potential accidents or injuries that may occur while you're working. We understand the risks you face every day and our insurance policies are tailored to provide you with the coverage you need. Contact us to learn more about our Mariner Liability Insurance and how it can help protect you and your business.
Stay current on topics important to mariners.
Visit our site for additional information and educational articles. And, watch our WorkBoat Think Tank Webinar— an introduction to Marine License and Insurance featuring an active panel of industry leaders and legal experts who discuss in-depth mariner liability insurance coverage specifically tailored toward professional mariners like yourself.