Professional Mariner Interests
06/04/2021
What Mariners Need to Know About USCG Drug Tests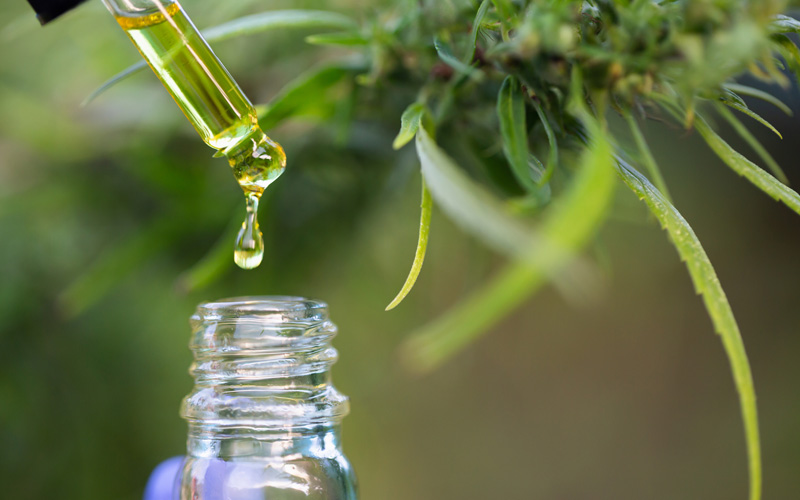 Have you tried the new cannabidiol (CBD) products to relieve pain, stress or anxiety? Tread lightly. You may be endangering your USCG license.
Cannabidiol, also known as CBD, has become the new "it" remedy for stressed out Americans. Proponents claim CBD can help reduce inflammation, pain, anxiety and other medical ailments. Derived from hemp, CBD does not contain tetrahydrocannabinol (THC), the component in cannabis attributing to mind-altering effects. Government legislation introduced in 2018 issued allowance for CBD products with less than .3 % THC to no longer be listed as illegal Schedule 1 drugs.
With federal penalties off the table, CBD sales have exploded. Today, you can buy it as a tincture to mix with juice or other drinks, in pain-relief creams, or as "gummy bears" and other edibles. CBD bakeries, cafes and bars have emerged, as have CBD products for pets. The FDA has even approved a prescription drug derived from this substance to help treat chronic epilepsy.
How does this impact professional mariners? If you take a CBD product for pain or stress relief, which is legal at the federal level and in 14 states, your USCG license and mariner livelihood may still be in jeopardy. Let's explore why.
Cannabis and Mariners: A Complex Story
U.S. Navy, Marines and Coast Guard personnel are prohibited from using marijuana and other cannabis products under Section 112a of the Uniform Code of Military Justice. So are U.S. Coast Guard-licensed mariners, who are subject to harsh penalties if their drug tests turn up positive for marijuana use.
The U.S. Coast Guard's position on mariner drug use has been unequivocal. It prohibits the illicit use of controlled substances in order to foster a drug-free workplace. This is necessary to assure the safe passage of cargo and passengers on U.S. waterways. Requiring all mariner employers to test their employees for dangerous drugs is how the USCG achieves its safety objectives. As a result, captains and crew generally run a gauntlet of frequent drug testing in order to retain their USCG credentials and employment. Testing occurs in the following contexts:
Pre-employment
Periodic
Random
Following or relative to Serious Marine Incidents (SMIs)
Reasonable cause
All mariner drug tests must screen for marijuana, cocaine, opiates, phencyclidine (PCP) and amphetamines. The testing procedures must comply with the requirements of 46 C.F.R pt. 40. In addition, all drug testing laboratories must be Substance Abuse and Mental Health Services Administration (SAMHSA) approved. Other testing requirements include:
Licensed Medical Review Officer (MRO) must examine test results
5 Panel DOT drug test must be performed within a Federal Chain of Custody
The MRO must fill out and sign the CG-719P paperwork in ink
Specimens must not be reported as diluted
What USCG licenses require a drug test? The USCG OUPV (commonly referred to as 6-Pack), along with the 25-ton, 50-ton and 100-ton licenses. The only exceptions are licenses with endorsements, duplicates and certificates such as Standards of Training, Certification and Watchkeeping for Seafarers (STCW). License renewals also require testing unless the credential being renewed is a sailing or assistance towing endorsement, a duplicate license or a STCW certificate.
What happens if you fail a drug screening? Your employer must notify the nearest Coast Guard Officer-in-Charge of Marine Inspection. This person will conduct an investigation and then provide you with an official complaint. The officer will also inform the Administrative Law Judge Docketing Center. Once your case is on the calendar, a judge will conduct a hearing to determine whether to suspend or revoke your USCG credential. However, the law allows for discretion in making these decisions for mariners who can prove they have been cured of dangerous drug use. The judge can also consider other extenuating circumstances.
But here's the bottom line: In most cases, if you fail a drug test, your license will at the very least be suspended for a year pending a drug assessment and successful completion of a treatment program. During this period, you will not be able to work in a captain's capacity. Could you survive for a year without pay?
The USCG means business when it comes to mariners use of drugs. If you value your seafaring credentials, never use any of the six drugs in the testing regimen...or any illicit drug, for that matter.
The Cannabis Conundrum
In recent years, societal norms toward marijuana use have become increasingly lax. Marijuana laws, in response, have gotten more lenient. Here's the current state of play:
Sixteen U.S. states and the District of Columbia allow recreational marijuana use and medical marijuana.
Nineteen states have legalized medical marijuana only.
Fourteen states permit the sale and use of CBD products.
The evolution in social, political and legal atmosphere toward cannabis trapped the USCG, employers and mariners between stormy water and rocky shore. On the one hand, mariners may have medical or psychological issues that medical marijuana or CBD can help treat. Both are widely available and legal in many states. Yet if they take them, they may get red-flagged the next time they get drug tested. It's easy to see why this happens with medical marijuana products. They contain high levels of THC. Yet, using CBD products that have less than .3% THC (the government maximum to be considered legal) could jeopardize your USCG credential if your test detects a trace amount of THC. And here's an important point to keep in mind: CBD products are produced without Food and Drug Administration (FDA) oversight. Thus, CBD manufacturers can claim their products have less than .3% THC, but there's no way to know that for certain...until you fail your USCG drug test.
The USCG has strict protocol in place in order to maintain safety and good order in their service ranks. With what result? Sticking with a drug testing regimen that treats cannabis and CBD more stringently than state, territorial and Washington D.C. governments creates morale issues. The USCG, as well as the Navy and Marines, wanted to address the gap between their cannabis rules and those of state, territorial and District of Columbia governments.
In 2019, they did just that. In ACN 079/19, the USCG Commandant doubled down on its existing cannabis policy. Admiral K. L. Schultz decided to uphold the prohibition against "Coasties" using products derived from marijuana or hemp. This includes CBD products that are legal in many states. Any member of the Coast Guard who tests positive for THC, regardless of the legality of the product involved, faces an Other than Honorable discharge and loss of veteran's health and pension benefits.
Given this decision, the likelihood of USCG relaxing drug-testing policies toward mariner licensees is slim to none. If you hold a USCG mariner credential, expect a no-tolerance policy should you fail a drug screen. Then get ready to fight for your ability to continue working as a professional mariner.
The Need for Mariner License Insurance
With the current USCG posture toward cannabis and CBD use, your best mariner license protection is 100 percent abstinence. Smoking or ingesting marijuana recreationally or using a medical marijuana or CBD product will almost certainly jeopardize your license. Additionally, it's important to be skeptical of CBD products that claim to contain zero or less than .3% THC. Without FDA oversight, you have no way of verifying this claim. Consuming a CBD product or using CBD oil may produce a positive drug test result, triggering USCG disciplinary action. The product you consumed to reduce pain or stress may inadvertently lead to a whole lot more of both.
In addition to abstaining from cannabis in all its forms, consider purchasing marine license & professional liability insurance to provide back-up income should the USCG ever suspend or reduce your license in grade for activities not stemming from a positive drug test. Depending on the length of the USCG inquiry, license suspensions can be financially debilitating. Marine license insurance provides a loss of income option while also supplying a daily subsistence allowance. This means you'll still be able to pay your bills even if you can't work or are bogged down in court. 360 Coverage Pros is a convenient source for safeguarding your license by providing coverage for license investigations, defense attorneys for civil or criminal hearings, and civil legal liability. Providing top-rated coverage with a fast and easy online application, the choice has never been clearer.
Concerned about your professional risks as a mariner? Then consider buying convenient, affordable license and professional liability protection from 360 Coverage Pros.