Tax Preparer Interests
11/11/2022
Steps to Follow if You Have a Tax Preparer Professional Liability Claim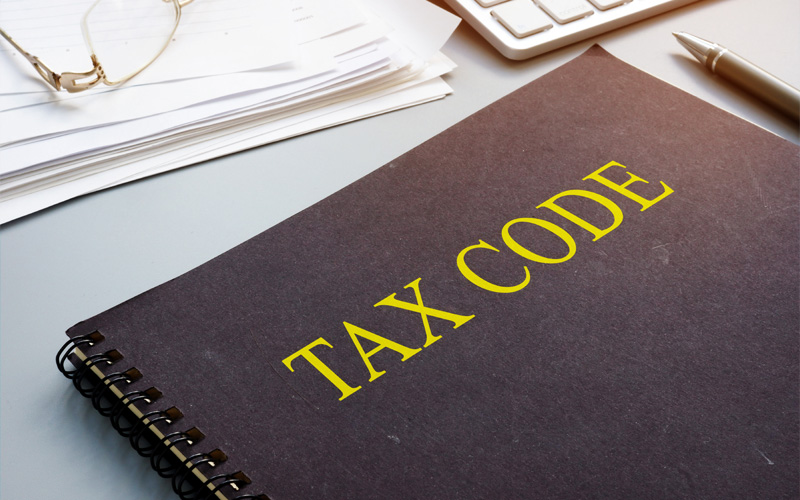 Tax preparer mistakes and resulting client disputes are common. Here's what to do if they happen to you.
The U.S. Tax Code is fiendishly complex; you don't need us to tell you that. The Code alone amounts to roughly 2,600 pages, with tens of thousands of pages of additional rulings and guidance.
No wonder tax preparers make mistakes. Fortunately, most of them are minor and easy to fix; however, some will be complex or involve disputed facts. In the latter case, a mistake can turn into an IRS inquiry or client lawsuit. When the "L" word ("lawsuit") enters the picture, your professional liability insurer will enter the fray. Based on the policy you purchased, it will appoint and pay for an attorney to defend you, as well as cover any settlements and judgments for which a court holds you responsible.
Common Tax Return Mistakes
Given the density of the tax code, it follows that the number of potential mistakes is equally large. Mistakes range from the benign to the truly difficult. 
Here are examples of mistakes that may be easy to fix:
Using the wrong client Social Security number or not using one at all
Spelling name differently than what's shown on the client's Social Security card
Making a filing status error 
Making a math mistake
Using an incorrect bank account number
Not getting a client signature on the return
Assuming the wrong due date
Incorrectly deducting charitable contributions 
Making a clerical error (arranging tax forms in wrong order, mailing to incorrect IRS office, attaching documents that shouldn't be attached)
Making a mistake using client's electronic filing PIN
Other mistakes are more serious and might spark IRS scrutiny. These include:
Failing to report gross business receipts
Forgetting to include interest or stock dividends
Not including early withdrawal from retirement account
Improperly claiming the Earned Income Tax Credit or increasing taxpayer income to inflate the credit amount
Deducting unsupported charitable contributions
Repeatedly claiming losses
Not reporting cryptocurrency transactions
Applying for residential energy credit without sufficient documentation
Failing to inform the client before filing Form 1040
Producing a larger refund based on incorrect filing status
Filing incorrect dependent exemption to create a larger refund
Overstating or omitting income
Claiming false expenses or deductions to produce a bigger refund
Redirecting refund
Promoting questionable tax shelters
Applying education tax credits that aren't warranted 
Using client-provided tax data for a purpose other than creating a return
Any mistake that sparks an IRS audit, requires an additional tax payment or generates penalties will likely upset clients. Depending on the amount due in additional taxes and penalties, the client might become irate. If the person files an IRS complaint against you using Form 14157, "Complaint: Tax Return Preparer," or Form 14157A, "Tax Return Preparer Fraud or Misconduct Affidavit," you may be facing a nasty dispute and, ultimately, IRS involvement.
When You Get an IRS Letter or Notice
It's never pleasant getting an IRS notice— for clients or their tax preparers. But it's not the end of the world. The good news is in most cases, submitting additional information or correcting return data can resolve the problem. For this reason, it's best to immediately address the issue rather than putting the letter aside. When the IRS comes calling, now is always the best time.
In addition, don't assume the agency is right. The IRS is currently understaffed and dealing with a tremendous processing backlog. With that in mind, if the IRS letter doesn't make sense to you, don't hesitate to dispute its allegation.
Finally, if you're facing IRS scrutiny, it's important to retain a defense attorney as soon as possible. If you're looking at a potential audit, your attorney might be able to resolve it without further action. If the IRS is launching an investigation into your practices, your counsel might be able to get the investigation closed with no charges filed.
Worried about your legal bills? Fortunately, your professional liability insurance should pay for legal services during an IRS or other agency investigation. For example, 360 Coverage Pros Tax Preparer Professional Liability Insurance will pay up for attorney fees and other costs related to a governmental agency, state licensing board or self-regulatory body investigation into a tax preparer's professional conduct.
When a Client Threatens to Sue You
Don't dismiss a client's threats or assume the person isn't serious. The minute someone talks about going to court or needing to be compensated, respond immediately. Inform your professional liability insurer about what's happening and request assistance. Many insurers provide tax preparers with a legal hotline to render on-the-fly guidance. Make use of it. What may seem like a trivial or immaterial complaint to you could raise serious red flags with an experienced attorney. Follow that person's advice regarding what to say and not say to a litigious client and how to cooperate with your defense team.
If the dispute goes to court, follow your attorney's lead. Don't speak with the other side, provide documents or give depositions without your lawyer's approval and presence. Also, rely heavily on your insurance company claims adjuster, who will manage the logistics of your case. Adhering to your insurer's claim process will expedite a resolution and payment of attorney and court fees, plaintiff settlements and judgments.
The Importance of Tax Preparer Professional Liability Insurance
Tax preparer professional liability insurance is a type of liability coverage that shields you against the financial impact of getting sued. It generates funds to mount a legal defense and to pay plaintiff damages and settlements. With robust liability protection, you can do business with less worry and stress. This lets you focus on what you do best…prepare tax returns.
In short, with the tax code becoming more complex each year, the risks of making a mistake preparing returns grows ever higher. With robust professional liability coverage, preparing taxes hopefully will never become your own taxing nightmare.
In the market for tax preparer professional liability insurance? Check out the coverage available at 360 Coverage Pros, with premiums starting at $23.33 per month.